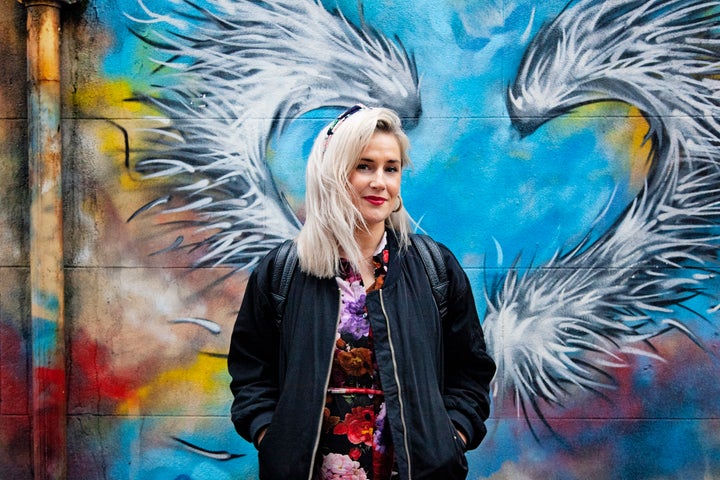 Mum blogger Anna Whitehouse is best known for her blog Mother Pukka, written for "people who happen to be parents".
Through it she's started the #FlexAppeal, campaigning for flexible working hours for parents, and regularly debunks the myths of parenthood through funny anecdotes and shared her personal experience with miscarriage. She's also published a best-selling book Parenting the Sh*t Out of Life and co-hosts a Sunday night Heart Radio show with comedian Ellie Taylor.
We asked her to share her five must-have items that she simply cannot live without.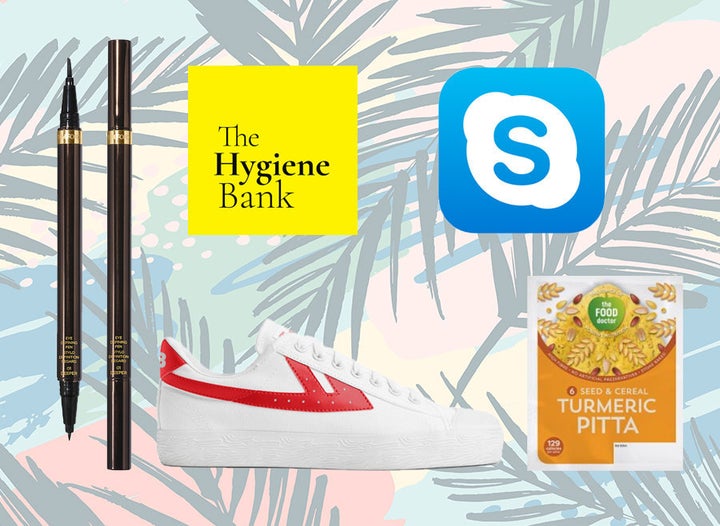 Eyeliner
No matter what kind of day Anna is having, you'll always find her with a cat eye flick, drawn on with her favourite Tom Ford Eye Defining Pen. "I call it a tiredness graph, the higher it goes up the more tired I am', she laughs.
A Tote Bag
Anna's favourite tote bag is from The Hygiene Bank, a charity set up by her friend Lizzy Hall that tackles hygiene poverty, providing essential products to those who can't afford them.
The idea is simple: you fill the bag with new and unused beauty and personal care products, and once its full you drop it off at your local food bank drop off. "It's good for a clear out and you can do something good in the process," she says.
For more information on the work of The Hygiene Bank and where to donate, you can find the website here.
WOS33 Trainers
Whether Anna is running after her daughter, presenting her weekly radio show for Heart FM or campaigning for flexible work environments for parents, her go-to wardrobe item is her trusty WOS33 Trainers that she bought in Arket nearly four years ago.
"I live in them, they're like old school plimsolls, but I don't wear anything else," she says. "And you can put them in the wash so they always look brand new."
Skype
For Anna, Skype is a daily essential that means she can catchup with her family and friends that live abroad, especially her sister who lives in Amsterdam.
"It's the mundane, boring stuff that I love to hear about from her. My sister does this thing where she sits her dog at the end of the table and she does the hands, so it's like the dog is siting on Skype with me. It's goofy stuff like that that I would miss without it."
Turmeric Pitta Breads
"I'm really into pitta breads," Anna laughs, as she reminisces about the ones her mum used to make when she was younger. "They were like a BLT on speed with added sausage, ketchup, mayo, onion and avocado and now I go for the hipster version with my turmeric pitta breads."
Anna, who has featured adverts from The Food Doctor on her Instagram, particularly likes the jazzy, fluorescent yellow tinge of the turmeric pitta breads. "They have the wow factor, you can stuff a lot in there and you get your dose of turmeric," she says.
We all work hard to earn our money – so it shouldn't feel like hard work to spend it well. At HuffPost Finds we'll help you find the best stuff that deserves your cash, from the ultimate lipstick to a durable iron to replace the one that broke (RIP). All our choices are completely independent but we may earn a small commission if you click a link and make a purchase.