Gianpaolo Carciola, 47, from the town of Pedara on the Italian island of Sicily, has collected a different piece of volcanic rock from the foothills of Mount Etna every day since he has worked as a tour guide for the area.
That may be a slight exaggeration – but only slight: "Every time I go on a tour I come back with one rock. It's rarely I come back without," he tells HuffPost UK.
And while the rocks look similar to the unaccustomed eye, look a little harder, and they begin to take new shapes, reflecting their ever-evolving environment.
"Every time you climb up to the craters you get a rock from a different eruption," he says. "Different colour, different shapes, different texture."
Etna is Europe's most active volcano and Carciola will have to temporarily pause his collecting. On Tuesday (February 16), the volcano erupted, sending bright lava cascading down the hillside. Local authorities have said there's no danger to nearby towns.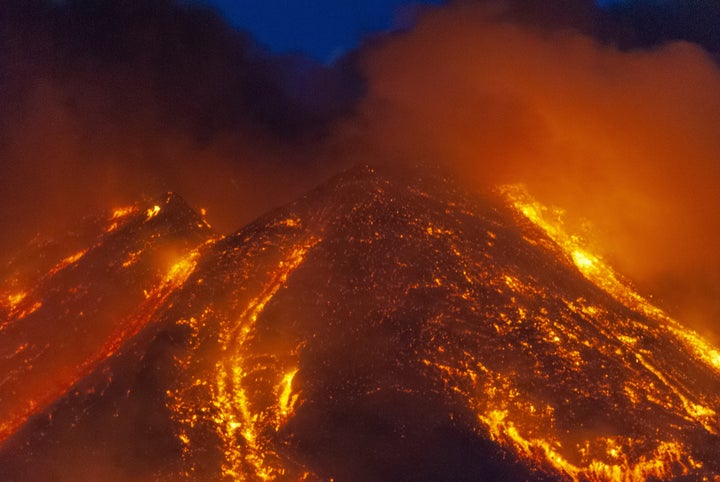 Carciola was a trainee manager of a shopping mall before he took the job on Mount Etna in 2012 – a career change that sees the local welcome hundreds of visitors every year, who each want to get closer to the volcano's extinct craters, lava bubbles and foothills.
"I was looking for a job when my cousin told me there was a chance to drive a car for trips to Etna," says Carciola, whose house is technically on the volcano itself. "In this moment we are talking, I'm on Etna, my house is right at the bottom of an extinct crater."
The Go Etna guide, who grew up in Sicily, picks up guests from the local beach towns on the west coast of the island. Many stay in the hilltop town of Taormina, with its Roman amphitheatre, narrow streets filled with bougainvillea and capped by sea views. From Taormina, it's a 40 minute drive to Etna itself.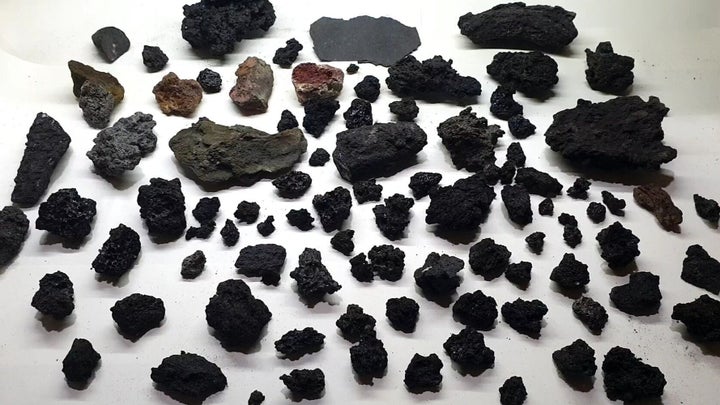 The coast is verdant, with characteristically quirky beaches, each one different to the next. Etna visitors arrive 2,000m above sea to find a mass of graphite-grey rubble extending in every direction. It's clear why George Lucas shot parts of Star Wars here: it's dystopian, and then some.
At one point, out of Carciola's van window appears a hotel and restaurant eaten by a lava flow. It's now just a pile of bricks cloaked in what looks like heavy black treacle. It's amid this barren landscape that Carciola digs for treasure.
"A team mate told me: 'Luca, you always move along the same way, but it's never the same,"' he says of the moment he started learning about the geo-diversity of the mountain.
"He started to show me the colours, the rocks, so many different things."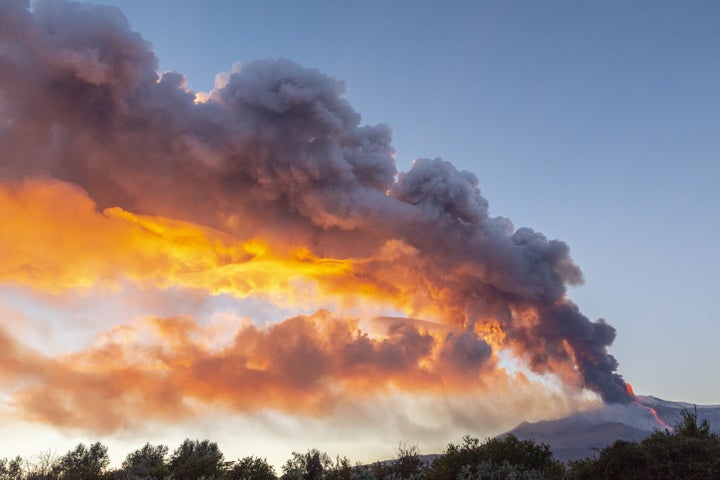 Carciola's the first to admit he's no geologist, but enjoys sharing his knowledge with guests. He talks about the rocks' role within the wider ecological footprint of the mountain and about his personal connection to these dusty relics, which once were red-hot and in liquid form, emerging from the earth's core.
"Regular rock is sometimes not so nice, nothing particular – then you start to move it under the sunlight and you see colours start to change, start to sparkle."
There's something grander about all this too, something bigger than the beautiful colours and textures.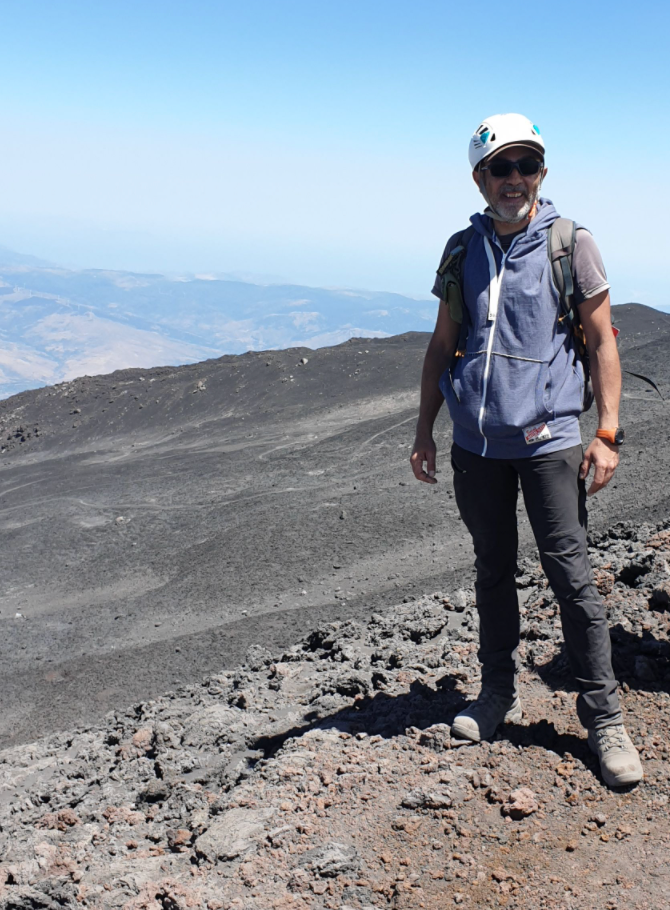 Rocks are like people, argues Carciola: if we put them in the right environments, they will sparkle. "If you look at it in a different way, sometimes people are like the rock," he says. "They don't say anything to you, but when you start to talk with them, share some time, you see the sparkle, the light side, the dark side."
Back at home, Carciola has the rocks displayed throughout his house, allowing each to show off its different personality. Mantelpieces, shelves, tables: anywhere there's room, there's a rock.
"Create a white wall where there is always sunlight, and put the rocks there to see different sparkles," he suggests.
"Different light achieves different sparkles."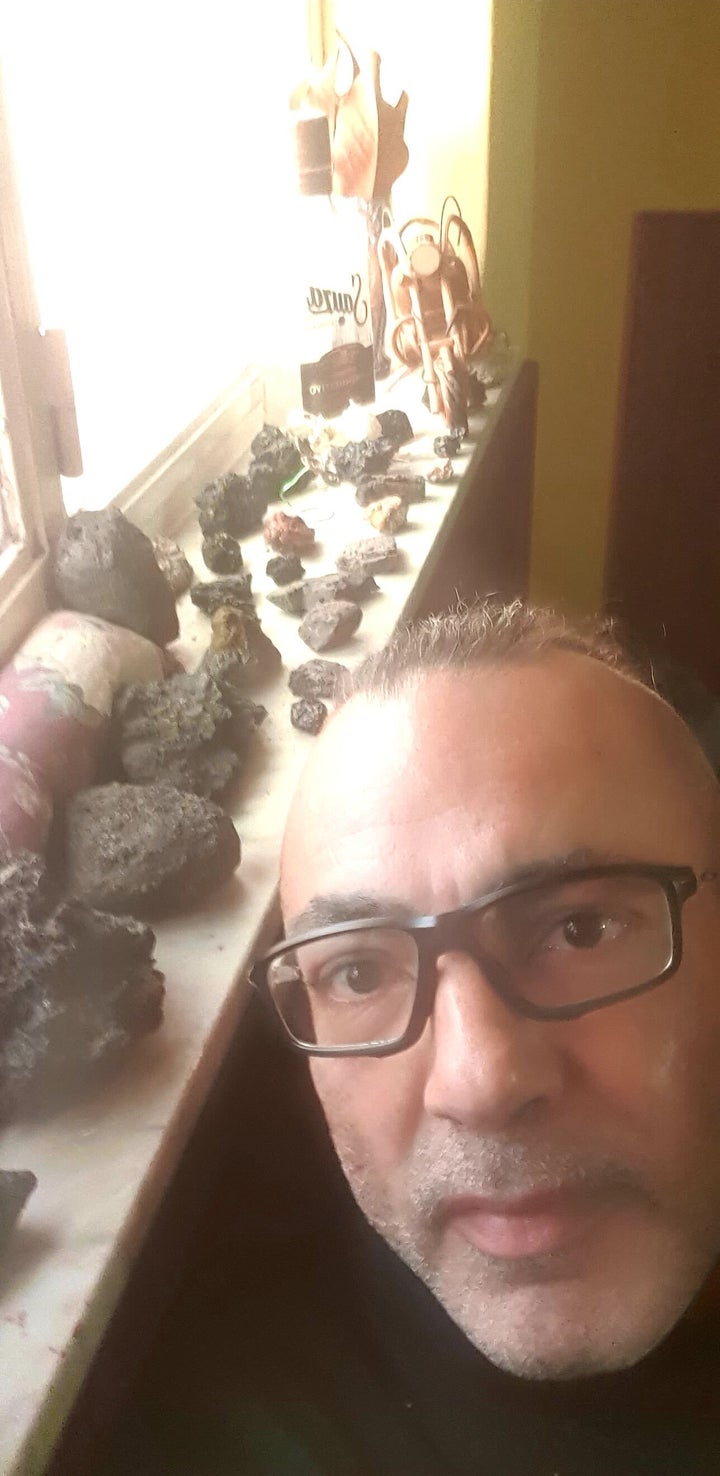 On tour, Carciola will stop on blustery corners high up the mountain and dig for gold. Fool's Gold, not real gold: one of the rock varieties found on Mount Etna. Once his trained eye peers downwards and focuses, the greens, silvers, reds and browns of the volcanic rock assert themselves.
Carciola tosses rocks to the floor (unless it's his rock of choice to take home that day, of course) or offers them to the tourists that he's showing round. He likes to surprise guests by showing how the bigger boulders are often really light, due to gas bubbles in the rock, making good photo opportunities for tourists holding them triumphantly high, above their heads.
His own horde is mostly smaller pieces, though. Of the 500 rocks Carciola estimates he has collected, he carried all down the mountain in a pocket or in hand. It only looks set to grow. With every eruption, the volcano produces new volcanic material distinct from the rest. It's all the more reason to get back on the mountain and collect.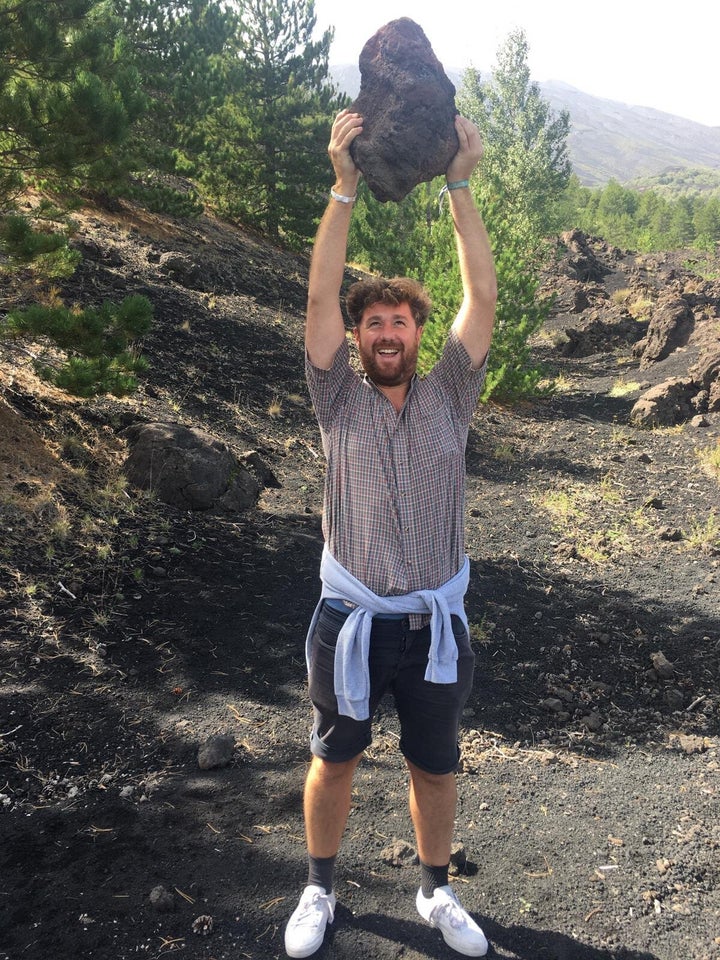 As someone who lives and and works on the mountain, Etna is omnipresent in Carciola's life, but for most of his friends in Sicily, the mountain is something in the back of photos – rather than an emotional touchstone.
They don't understand why he's so attached to the rocks but Carciola sees the funny side. "My friends think I'm quite crazy," he laughs. "They ask 'why,' and you explain, and then they say 'yes, but why? You have a house full of rocks!"
You're reading Covid-Free Zone, a section designed to offer a little respite during the pandemic. For more fun and escapism, browse the articles here.