A mum pranked her "gullible" daughter into believing her nipple had dropped off after falling down the stairs - and we can't stop laughing.
Julie Nicholson, 42, sent a picture of her apparently nipple-less breast to 26-year-old daughter Lauren Farquharson after she took a tumble down the stairs and scraped her arm at her home last Tuesday (July 11).
The picture of Julie's forearm, which bizarrely looked like a boob, sparked a hilarious 54-message exchange in which unsuspecting Lauren was duped into believing her mum's nipple had dropped off and been binned.
Lauren even quizzed her mum about whether it would grow back.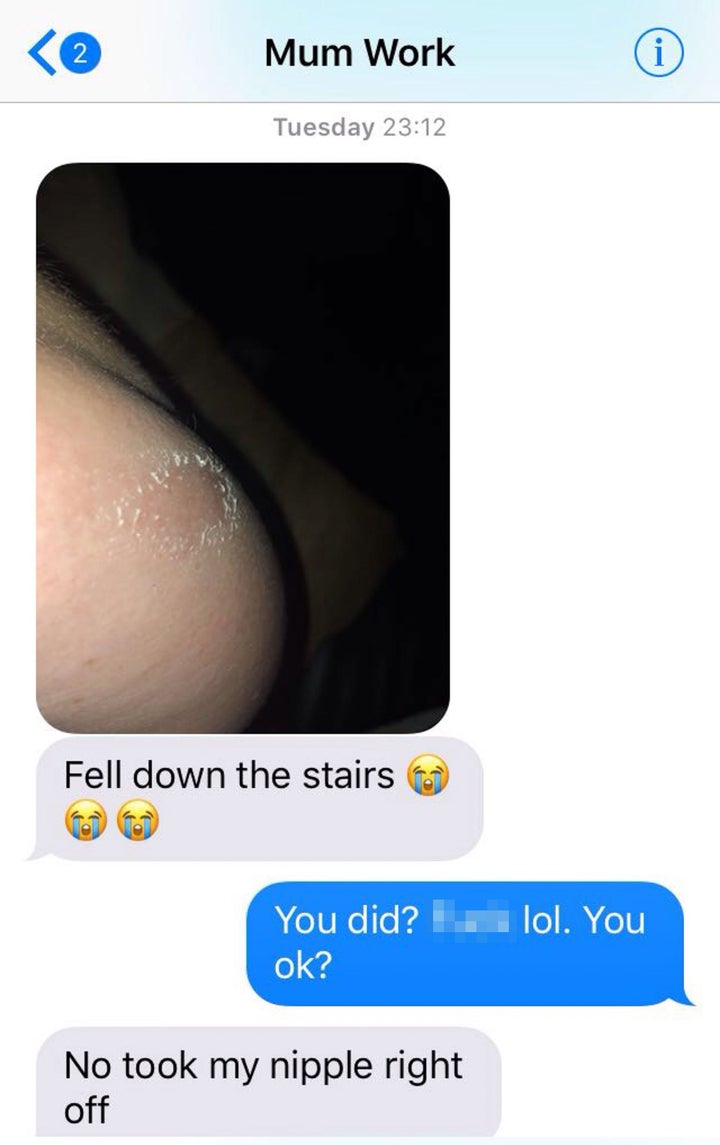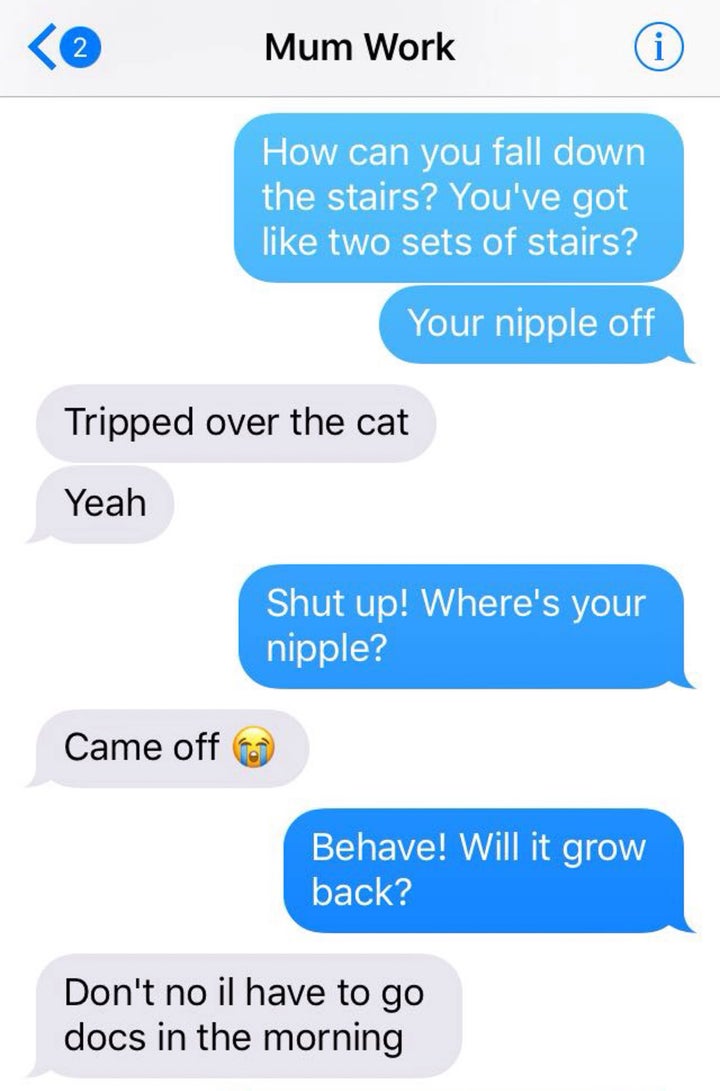 Julie from Mold, North Wales, said: "I'm a serial prankster, I do it with all the kids but if there's a good one I know I will get her with it as she's no common sense.
"She's a hairdresser thank God – otherwise I'm not sure who would employ her.
"I had fallen down the stairs tripping over my kitten FiFi and bashed my arm. I just thought 'that's going to be a nasty one' and took a picture of it.
"When I saw the photo I thought 'oh my God it looks like a boob' so I thought I'd have a bit of a laugh and send it to her."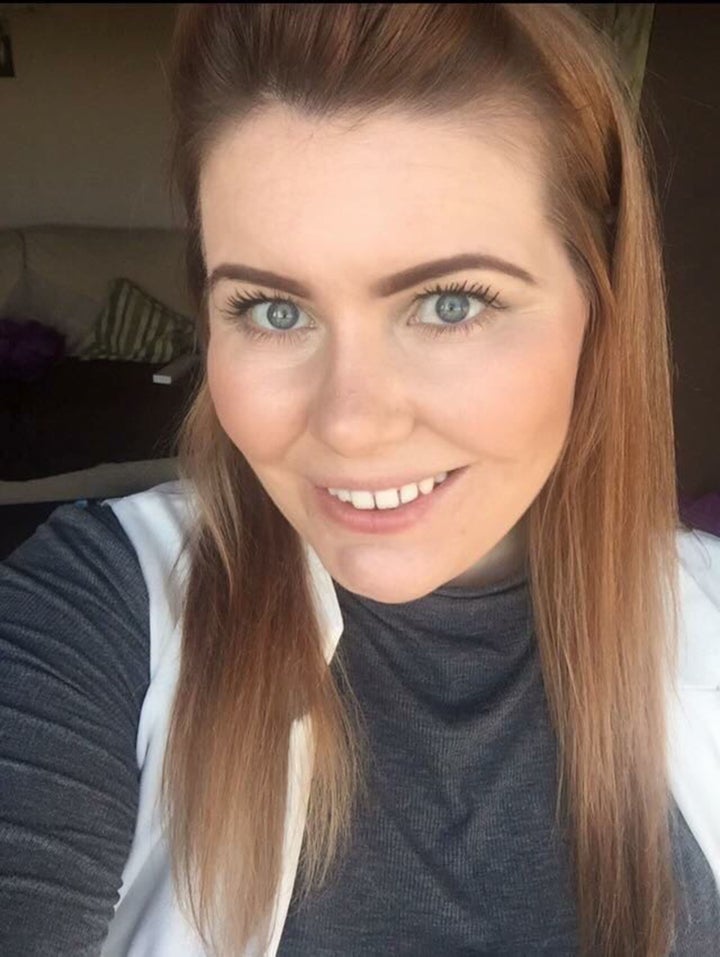 Not content with pranking her alone, Julie also roped in 12-year-old daughter Nicole to 'verify' her nipple-less tale of woe.
Accounts manager Julie said: "Nicole was originally in bed at 11.30pm when it happened but came running out when she heard the huge bang when I fell – at first I thought I'd broken my arm.
"I knew Lauren would message Nicole about it so told her that if she did message her just say yes and go along with it."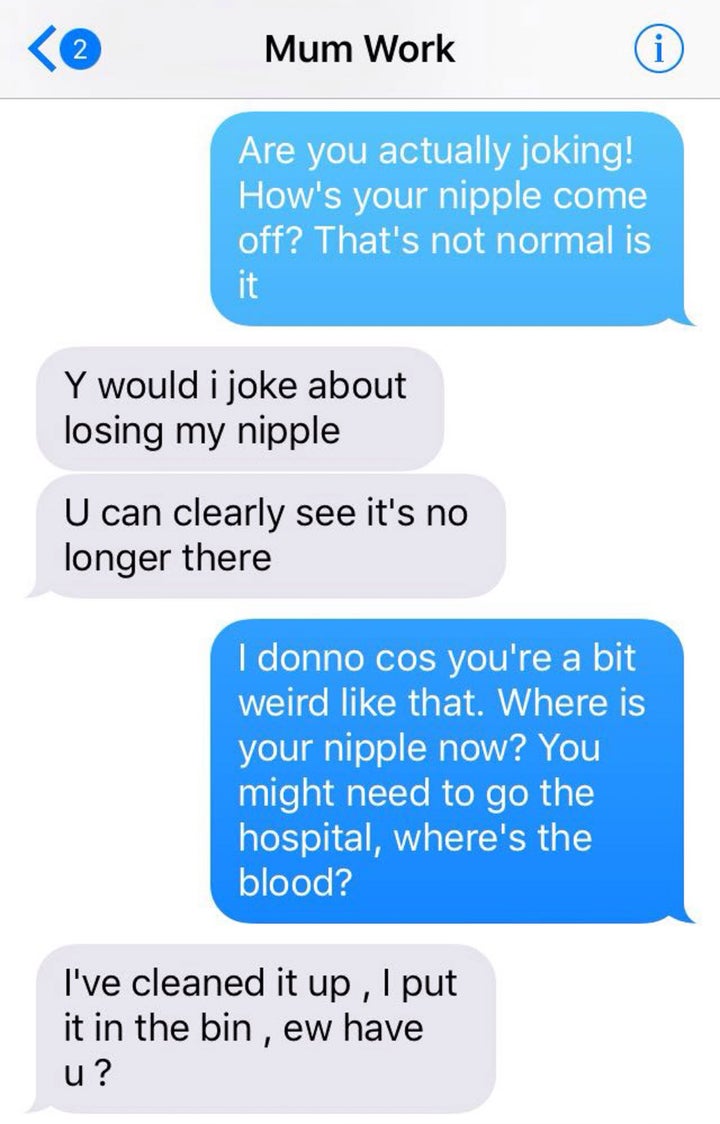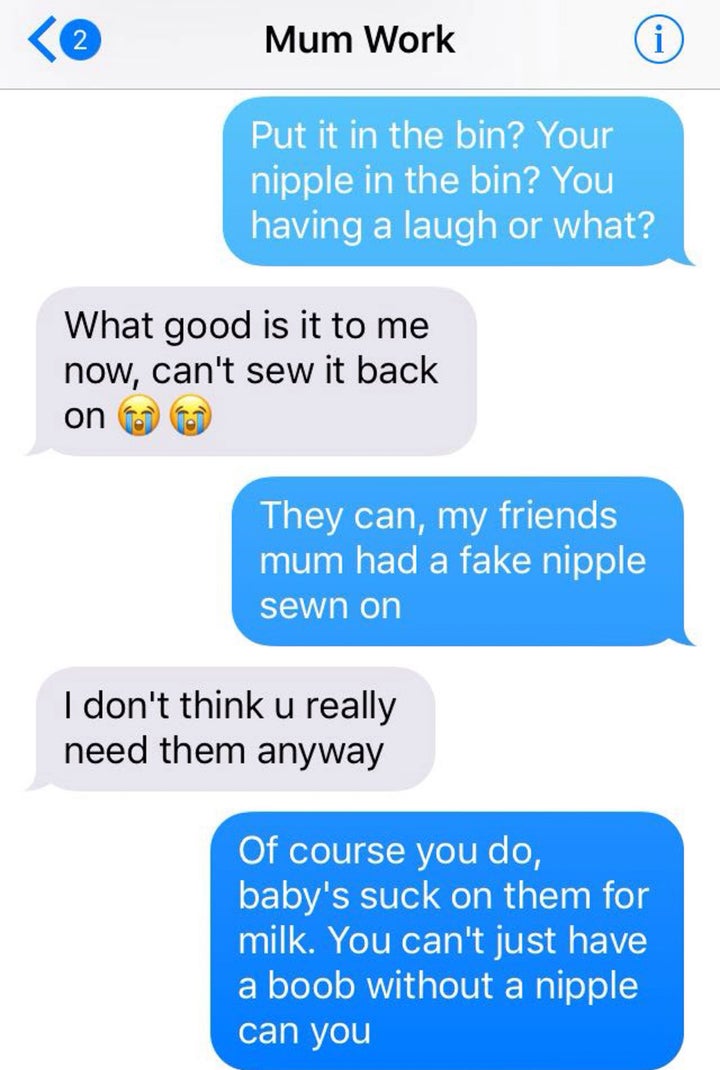 The baffling exchange saw Julie successfully dupe Lauren for more than an hour that her nipple had dropped off while concerned Lauren urged her to go to hospital and even asked whether it would grow back.
Julie said: "As the messages went on they got more and more hilarious – I was just dying reading them.
"In the end it was getting quite late and I wanted to go to bed so I sent her a picture of my arm and admitted that it had been a joke all along."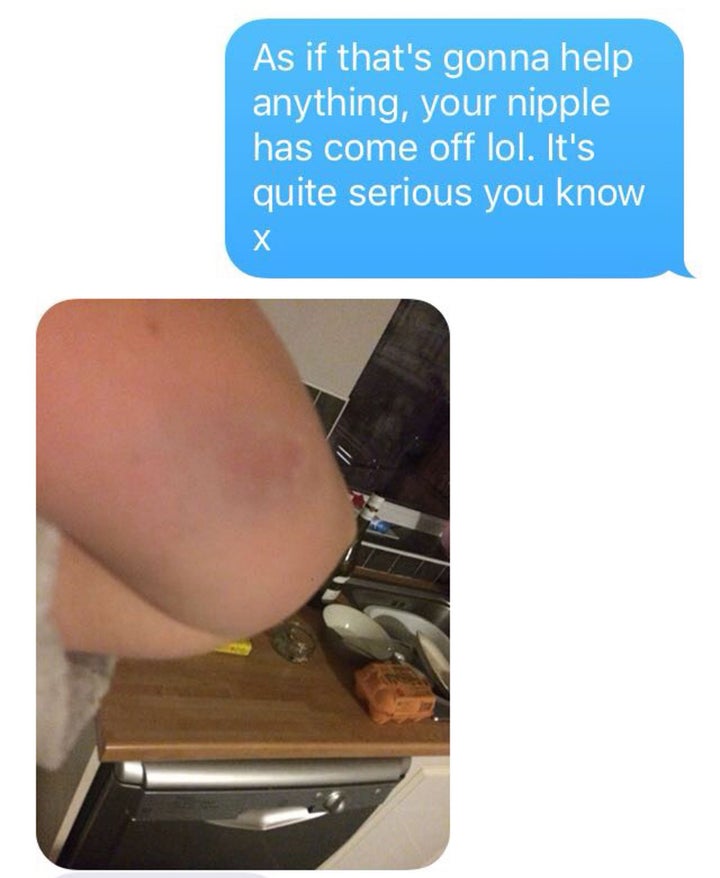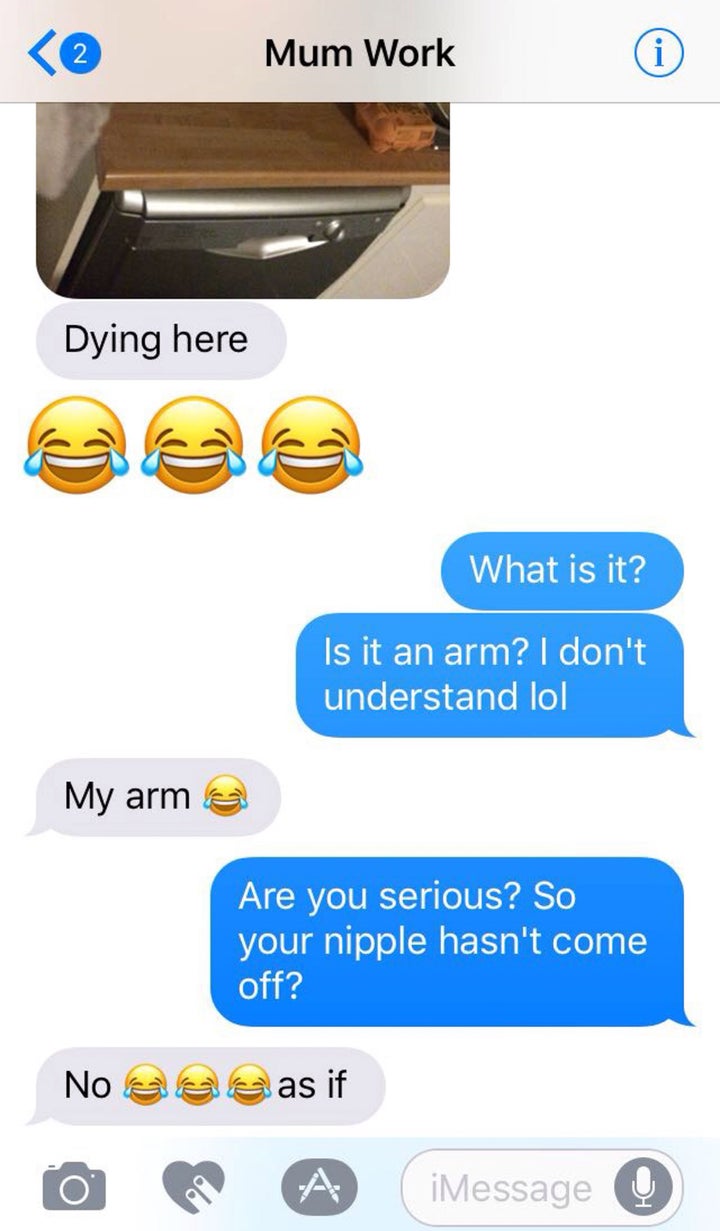 Mum-of-one Lauren who lives in Harthill, Scotland, said: "I was getting ready to go to bed when I got the text.
"To be honest Mum does stuff like this all the time but not normally as seriously as this, I did wonder if she was for real but she wasn't putting any laughing face emojis or saying 'ha ha' so that's why I believed her."
After 'nipplegate' Lauren is now plotting to exact revenge on her prankster mum.
Lauren said: "I'm going to do something to get her back, I'm just not sure what yet. She's not getting away with it."
Unrepentant mum Julie said that she'll bide her time before pranking her daughter again.
Julie said: "Lauren trusts me more than anything in the world – we're more like best friends.
"When the opportunity to prank her presents itself I just can't help but take it.
"I will always beat her there's no way she's going to get one over me, unless she has hired help."