A mum has shared a poignant post encouraging others to be kind after she ended up cradling a stranger's baby while on an early morning flight.
Photographer Kesha Shonet, who is mum to a three- and four-year-old, said she was on a packed plane when she heard a baby and a child crying and a toddler having a "meltdown".
She realised the mum had her hands full with three little ones. But rather than helping the mum, passengers nearby "huffed, puffed and complained".
"I hear a woman complaining to this mother (that's alone with two crying kids) that her child needs to stop kicking her seat," Shonet wrote on the Love What Matters Facebook page on 31 July.
"Then I hear the mother say: 'She's three I can't believe you just did that'. Apparently the lady reached behind her and grabbed the child's leg. The flight attendant is just standing there... listening."
Shonet heard other passengers nearby making comments, shaming the mum's "discipline techniques".
She waited for someone closer to the woman to help out, but no one did.
"I get up out of my seat, go a few rows back and go ask her if she needs help," Shonet wrote. "She immediately handed me her baby, so I take her baby and then I have to go sit down for take off.
"The crying stopped, so I'm sitting here holding this precious baby that so happens to fall asleep.
"My point? Be nice and considerate. If someone needs help, HELP THEM. How can we ignore a human in distress? Please be kind. Please be considerate. Help one another, it makes everything easier."
Speaking to HuffPost UK, Shonet said: "I feel that what I did is something anyone with a kind heart would have done. I don't see myself as being a 'hero'.
"I believe that if we all help each other, the world would be a much easier and stress-free place. It's upsetting to see kind acts being looked at as a 'taboo' subject. But I'm super happy and humbled that my act of kindness is touching people in the way that it is."
Her Facebook post had more than 80,000 likes in less than 12 hours.
"Thank you for doing this," one mum wrote. "I solo travel a lot with my young kids and I wish someone was there to help me once in a while."
Another wrote: "Your kindness is needed around the world. This is so lovely, I would cry if someone did this for me. Thank you."
Before You Go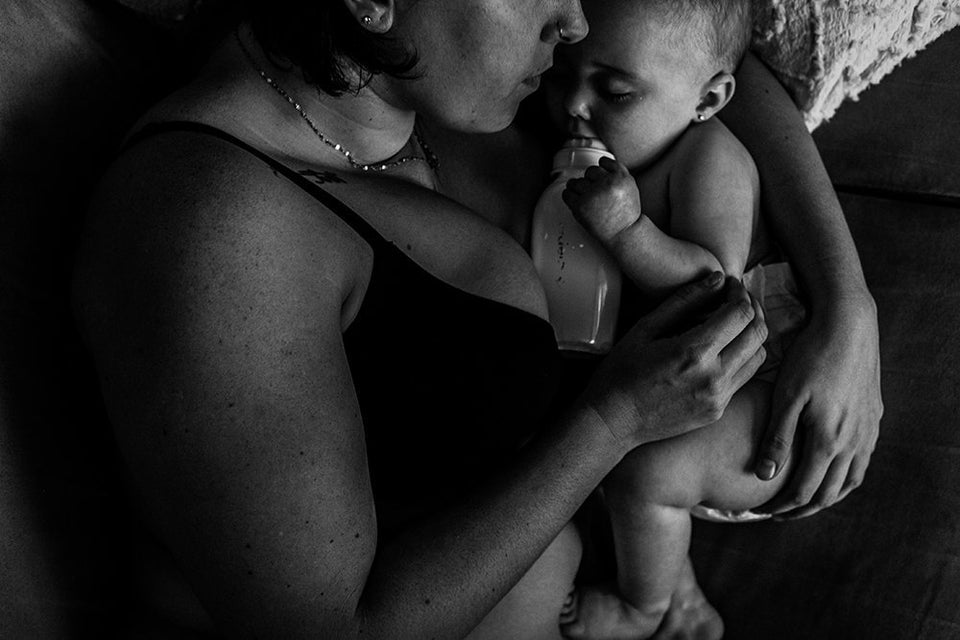 'Fed Is Best' Celebrates Mums Feeding Babies