A mum has sparked a debate on Instagram after she dyed her two-year-old daughter's hair bright pink.
Mum vlogger Charity Grace LeBlanc, from the US, explained that her daughter, Felicity, had been begging her to get pink hair.
So she gave in to the pester power and opted to use a hair dye that was safe for kids and would wash out in three to four days.
"I'm not lightening the hair because I don't want to damage her hair, cause she's still really little," the mum said on the YouTube video of the hair transformation.
"The dye I'm using is a semi-permanent dye, which will wash out."
Sharing a clip of the video on her Instagram page, LeBlanc wrote: "What do you guys think? Would you let your daughter do this?"
Some parents were against it: "Personally I wouldn't dye my little one's hair but each to their own. She is cute but it is not good for her."
Another wrote: "She looks absolutely adorable but now you've let her do it, she will keep asking. I just think two is too young, she probably didn't know what she was signing up for."
However others didn't see the problem.
"Thanks to this I have let my daughter dye her hair," one parent wrote. "Her body and it's her choice.
"There are so many safe colours that just condition colour without harming the hair."
Another wrote: "I see nothing wrong happening here, just a mother bonding with her daughter. You ladies are lovely."
And one mum added: "I love this, my five-year-old has asked me to do this to her hair also, it's a fun way to bond and have fun with your child.
"As long as it's not damaging her hair (which it's not) then it's fine."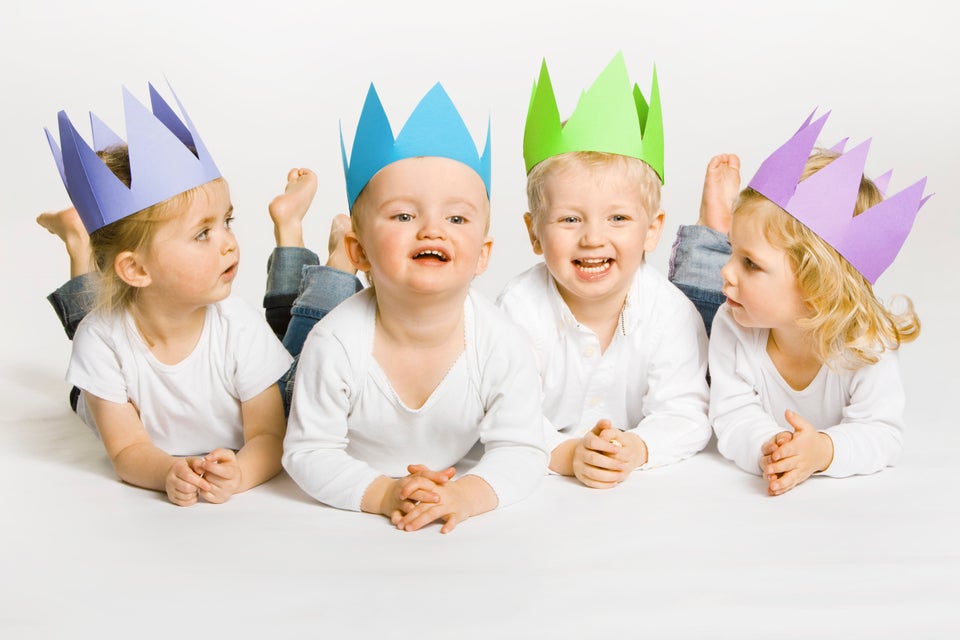 7 Fun Creative Craft Projects For Toddlers