A mum who gave birth to her son when she was 25 weeks' pregnant is making tiny adaptable clothes for parents of premature babies.
Amanda Huhta, from Arizona, US, said she struggled to put any clothes on her son because he had so many wires attached to him.
"You never really think it's important until you can't find anything for your kid to wear," Huhta told Babble.
"It's like a rite of passage being able to put something on your baby."
Huhta started making waistcoat-style tops designed for premature babies and handed them out for free at medical centres.
She had never sewn in her life before, so asked her mum to teach her especially for this project.
To put one of the tops on your baby, you just lie them flat on it and then fold over each side using Velcro.
This means in an emergency, they can be ripped off easily.
Huhta called her initiative "Twenty Five And Four" for her son, who was born at 25 weeks and four days, weighing just 1lb 12oz.
A local news station heard what Huhta was doing and helped her recruit more volunteers to make the tops, so more families could receive them.
Huhta said she now has a volunteer in nearly every US state, and her cause has expanded to Ireland, Brazil and Australia.
"Our mission is to give parents something to look forward to," the mum wrote on her website.
"Having a shirt that will fit even a one pound baby gives hope, a light at the end of a very long tunnel.
"The moment you get to dress your baby for the first time is a memory not soon forgotten."
Related
Before You Go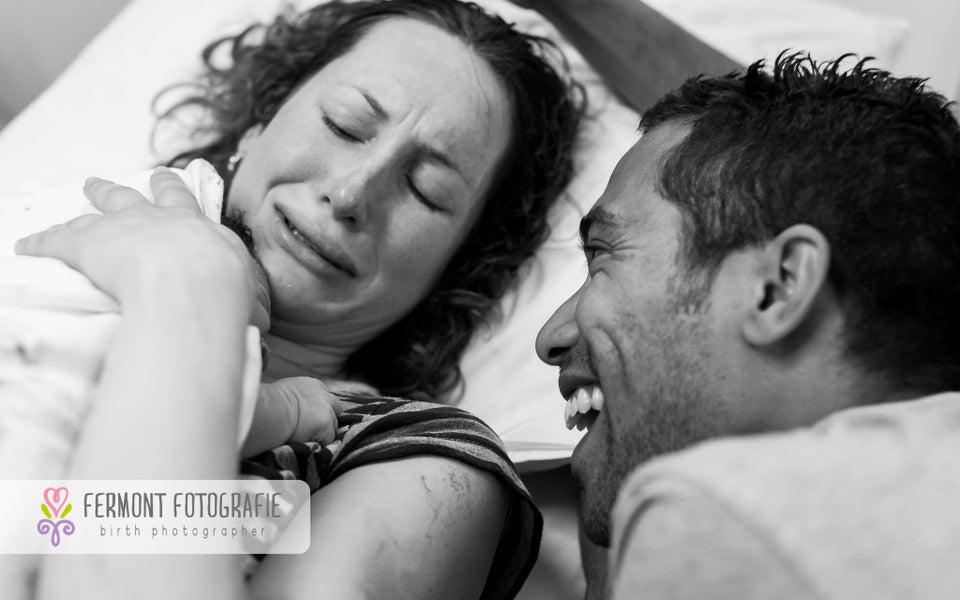 'First Moments' Birth Photography