A mother shared a photo of herself wearing a "giant mum nappy" after giving birth because she wants to "empower" women about every aspect of childbirth.
Amanda Bacon, from North Carolina, US, titled the post "motherhood uncensored" as she believes the realities of postpartum life aren't spoken about enough.
Bacon shared a photo her partner took of her with her back to the camera and reiterated it was her decision to share it.
"This is motherhood; it's raw, stunning, messy, and freaking hilarious all rolled into one."
Bacon said having a baby is a "beautiful experience", but she feels people aren't willing to talk about the not-so-beautiful times.
"These realities are definitely not photographed enough," she continued.
"Some people probably find this uncomfortable, but why? I seriously don't get it! It's probably because this part isn't talked about.
"We all should try and educate, empower and embrace every aspect of childbirth, including moments like this.
"And do it while having a sense of humour. Nothing says welcome to motherhood like an adorable squishy baby, and a giant mum diaper."
It also had nearly 300,000 likes, with many mothers tagging their friends and praising Bacon for the post.
"I wish I would have known this was a thing with my first baby," one person wrote.
"Think of all those young new mums that didn't even know after a baby they would need to buy pads.
"It's important to share what all goes into being a new mum. Plus this is definitely hilarious."
Another wrote: "First you look amazing after just giving birth and let's face it we all take the mesh underwear home and wear them because they are soooo damn comfy for the first few weeks."
Shocked by how much her post resonated with fellow mums on Facebook, Bacon later posted an update.
"We're both clearly overcome with joy from all the love, support and kind words," she wrote alongside a picture of her and her newborn.
"Glad y'all can share in Ken (the hubs) and I's humorous moment, and you can appreciate the hilariously raw beauty that is postpartum life.
"It really means a lot to us. I never expected such a warm and well received response."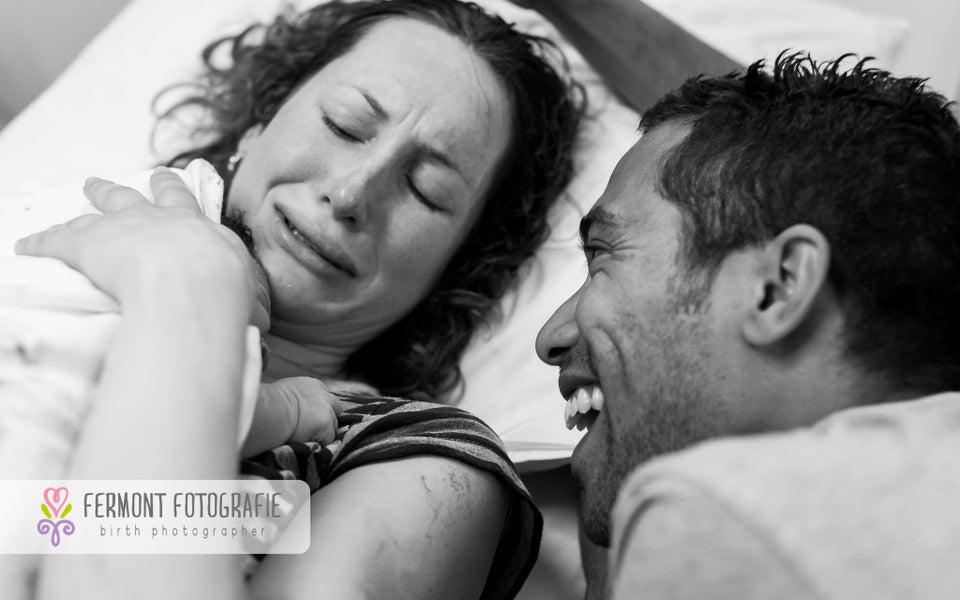 'First Moments' Birth Photography