A mum has claimed suntan lotion left her daughter's legs "looking like they'd been sprayed with acid".
Louise Nickles, 28, from Devon, took nine year-old Olivia on holiday to Mexico where she bought Banana Boat Kids Ultramist Spray Sun Lotion SPF 50.
But after applying the spray-on lotion to her daughter's legs, she claimed the high-street brand was "melting her daughter's skin".
Nickles said she washed the suncream off but the "damage was already done".
"It looked like she'd been sprayed with acid," Nickles said.
"It was supposed to stop her from burning, not cause her to burn."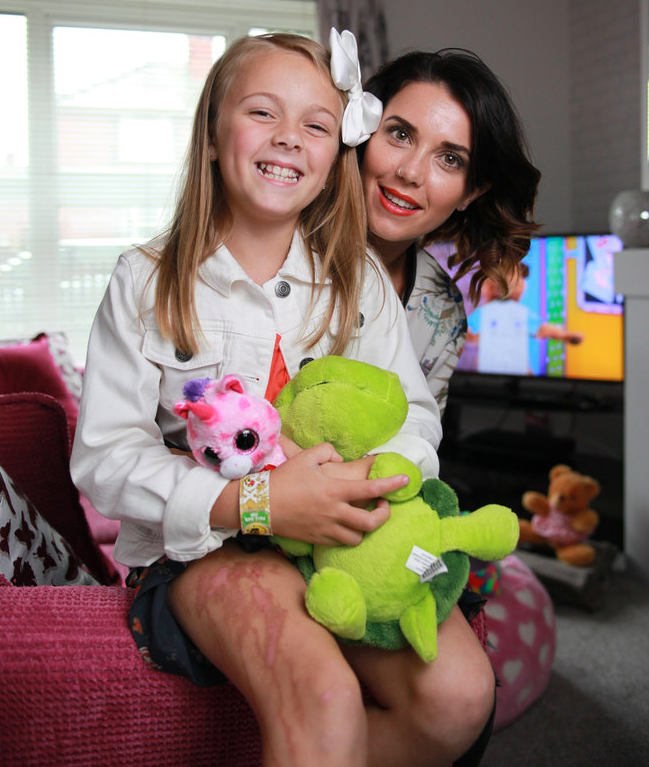 A spokesperson for Banana Boat said: "We stand behind the quality and performance of our products.
"Consumers can rest assured that all Banana Boat sun care products, including Banana Boat Kids Tear-Free Sting-Free SPF 50 lotion, are formulated to be safe and effective when used as directed by the product label."
Nickles explained she chose the spray suncream in Mexico as she "thought it would be easier to apply than a lotion."
"I'd seen it before on offer in the UK so I trusted the brand enough to use it on my daughter," she said.
"I sprayed some on her face and she complained straight away that it was stinging and I took it off.
"On the bottle it says 'UVA and UVB protection' and also that it is hypoallergenic.
"I sprayed it on her a few times throughout the day, after I applied suncream in the morning, but she still had a t-shirt on as her shoulders were a bit red.
"She said her legs were really sore later in the day and I just knew she'd been burnt.
"That afternoon she came out of the shower and I saw where I had sprayed it, it had dripped down her legs and it was bright red.
"You just don't expect it to happen after you buy suncream to protect your children's skin."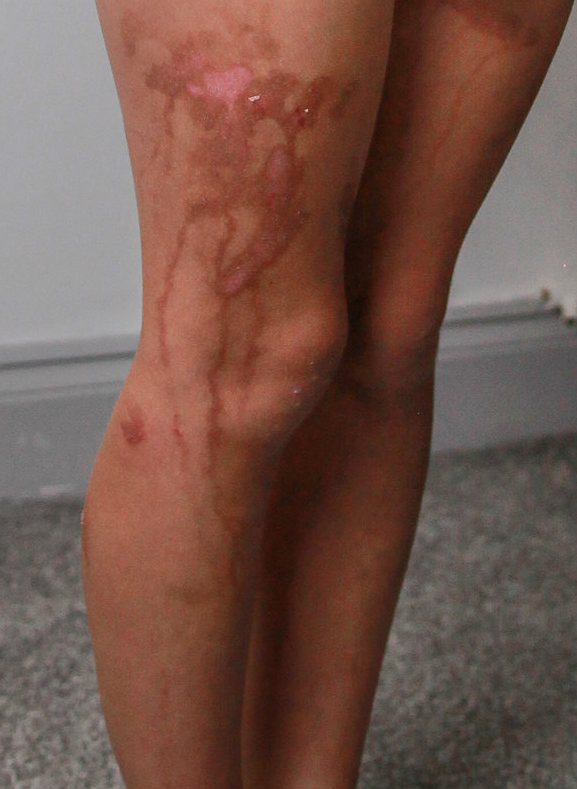 The mum said Olivia had to wear leggings for the rest of the holiday.
Since coming home, doctors have prescribed moisturising and steroid creams, but Olivia wears leggings under her school skirt because she fears other children will stare at her.
The mother said she made an official complaint to Banana Boat the day she arrived back in the UK and posted pictures of Olivia's injuries on their Facebook page.
Nickles said: "I [also] sent a picture of Olivia's blistering legs to my sister and she replied with: 'Oh my god' and she sent me a link to the Facebook page where it had happened to someone else.
"It's just horrible and if it does scar she will have it for the rest of her life."
Banana Boat's official Facebook page states the company sells suncream products that are tested in 'seven real-life conditions', including sun, pool water, ocean water, wind, sand, sweat and extreme heat.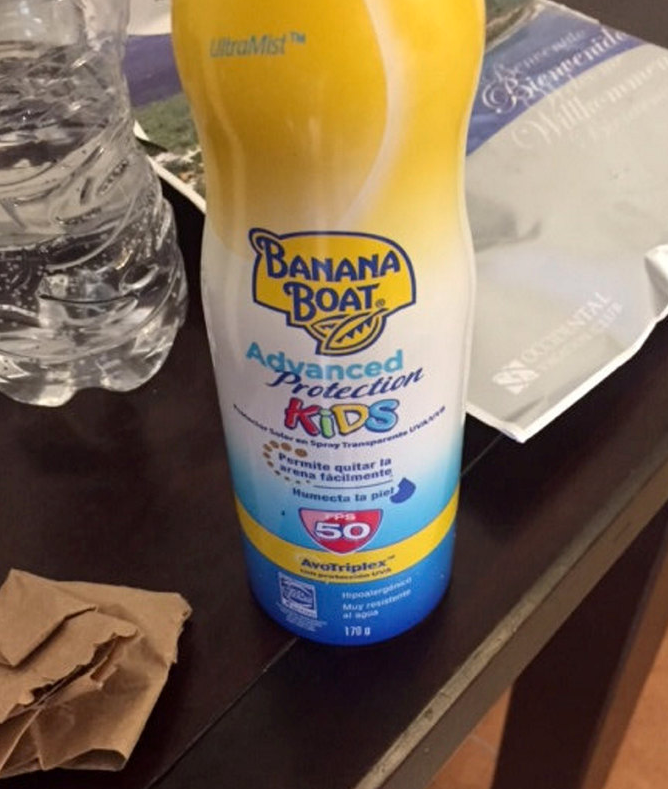 A spokesperson for Banana Boat said: "To ensure we provide consumers with safe and effective options for everyday sun protection, our products undergo rigorous internal and independent testing to ensure they are appropriately labelled, including for SPF, and meet all relevant regulations.
"We are dedicated to helping people make informed choices about appropriate sun protection because it is essential for optimal health.
"Sunscreen is a critical component of an everyday sun protection regimen and should be applied as directed by the product label."
Related
Before You Go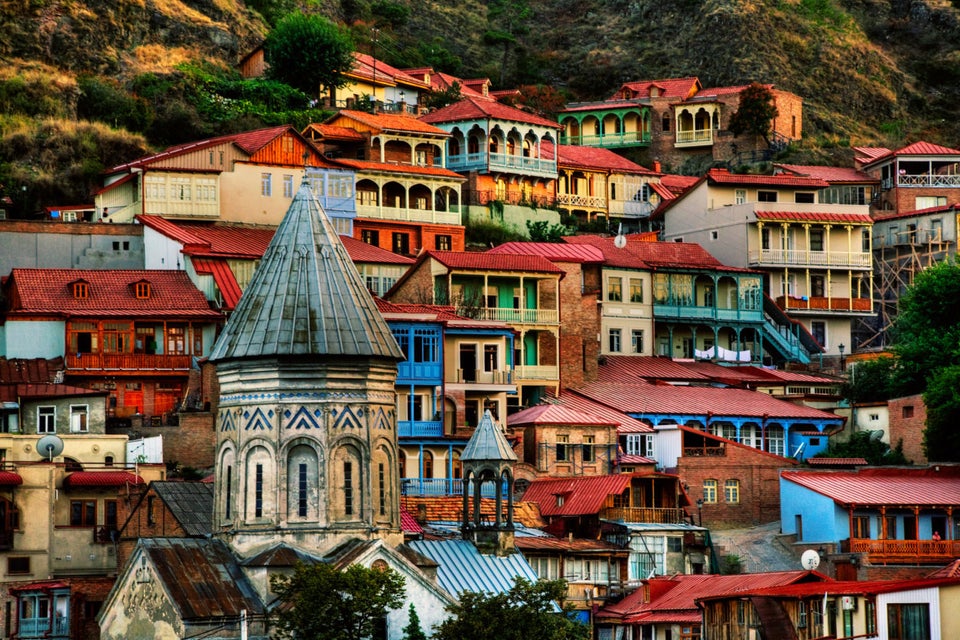 Up-And-Coming Summer Holiday Destinations