A mum has revealed how the kindness of neighbours during a dark period of battling postnatal depression inspired her to launch a heartwarming initiative.
Jenny Shaw, 30, from Newnham on Severn in Gloucestershire, said she felt lonely and isolated following the birth of her first daughter. "I was a new mum and reeling," she told HuffPost UK.
During this difficult time, her neighbours were on hand to help. One left a homemade quiche and a note on the doorstep. A week later, some mini scones appeared in the same spot.
"Not only was it one less meal to worry about at a time when self-care was at the bottom of my priority list, but the taste of food made with such surprise kindness was just so nourishing," Jenny explained.
"When I couldn't face the world, my neighbours came to my doorstep. It signalled support and compassion."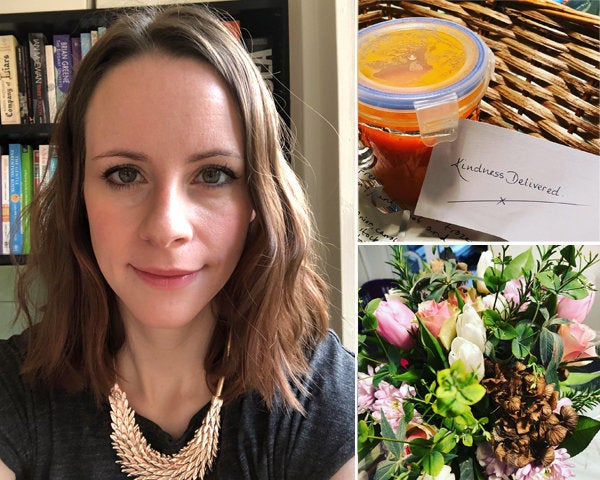 The kindness of her neighbours inspired the freelance content strategist and journalist to pay it forward in her village. In January 2018, Kindness Delivered was born.
"Kindness Delivered is about passing on those acts of kindness to others - a care package left on the doorstep to give a boost to those who deserve a treat," Jenny explained.
Packages are made up of a selection of homemade food and a hand-tied bouquet using local foliage and flowers (where possible).
At the beginning of January, Jenny asked people in the village if they would like to nominate people to receive the parcels. Already, she's built up an army of volunteers, all baking and making.
"I've had volunteers dropping cakes over after work or meeting me at the school gates with arms full of foliage from the back garden. It's so uplifting," she said.
The mum-of-two said January has been a particularly busy month for babies being born, so she's delivered parcels to new mums "to keep them fuelled and from the brink of exhaustion".
Rahi Davies, 36, is one of the new mums who has benefited from a parcel. A little over three weeks ago, she had an emergency c-section with her second child. After two weeks of paternity leave, her husband returned to work and Rahi spent her first week alone with the baby.
"I got an unexpected knock on the door to find Jen with a bouquet of handpicked fresh flowers and some homemade scones, jam and clotted cream, along with a message in card," she recalled.
"It was a lovely surprise. I was blown away by the package and really appreciated the fact someone in our village cared enough to go out of their way to give this to me.
"It's the little gestures like these that go a long way and should make a community proud."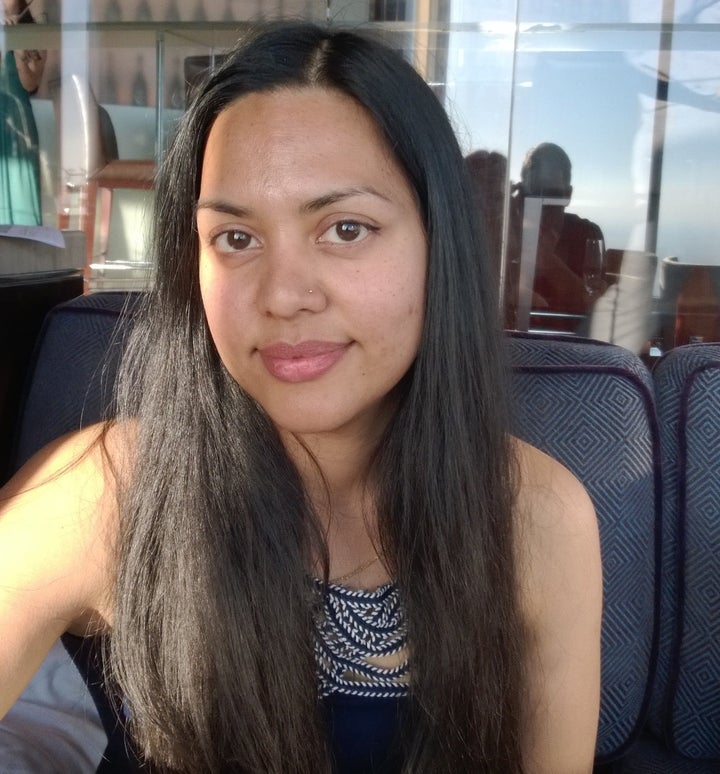 Motherhood is at the heart of what Kindness Delivered is all about. "The neighbours who left me food are all mums of the previous generation, helping me as a mum of the next generation," Jenny explained.
"I'm sure they were supported by mothers of generations before them. I want to celebrate and continue the power of the motherhood by passing on that kindness."
Her message to new mums? "Be kind to yourself. Ask for help. I struggled to admit I needed help because I felt hopeless and like I was failing at something that should've come so naturally. I've found my stride because I was kind enough to myself to ask for, and accept, all the support I could get."
Do you know someone in the UK who's done something incredible for another person? Maybe they dedicated hours to volunteering, changed someone's life with a small but significant act, raised thousands of pounds for a good cause, or perhaps they went above and beyond to help in someone else's time of crisis? Either way, we want to hear about them. Nominate your kind person or group here or email your personal story to natasha.hinde@huffpost.com.