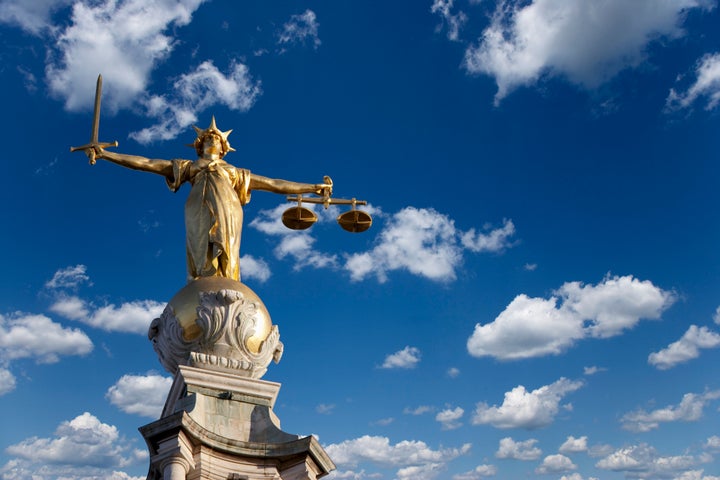 Convicted peadophiles and rapists who initially escaped jail were among more than 100 criminals last year to see their sentences increased on appeal.
The Government today released statistics that showed the Court of Appeal impose harsher penalties on 102 offenders in 2015.
Among those to have their punishments increased was a rapist given a two year Community Order by Birmingham Crown Court, only to see it change to three and a half year prison sentence on appeal.
Also, a peadophile who sexually assaulted a child under the age of 13 was given a three years in custody after originally only getting a suspended sentence.
A spokesman for the NSPCC said: "It is worrying that some of these child abuse sentences appear to be too lenient resulting in the ruling having to be reviewed.
"These crimes have a devastating effect on the victim, and as such any punishment should always reflect the severity of the crime. It's not a good signal to young victims, who have to summon courage to given evidence, to see their abusers treated lightly.
"Every care should be taken to make sure that the case is dealt with as swiftly as possible, to avoid victims having to face a drawn out process where the case is reviewed and dragged through more courts.
"However, it is heartening to learn that the reviews picked-up on these oversights and justice was eventually administered.'
The Attorrney General received 713 requests for sentences to be reviewed in 2015. Of those,136 were referred to the Court of Appeal as potentially unduly lenient, with sentence increases for 102 offenders.
The breakdown of increases related to:
Murder or manslaughter (5)
Causing death by dangerous driving (2)
Among those 38 sexual offences, 13 were rapes; six involved sexual activity with a child; two related to causing/inciting a child under 13 to engage in sexual activity; and one was the sexual assault of a child under 13.
Attorney General Jeremy Wright said: "While in the vast majority of cases sentencing judges get it right, the Unduly Lenient Sentence scheme is essential in ensuring victims, family members of victims and the general public are able to request that sentences they think are unduly lenient can be reviewed and, where necessary, increased."
The number of sentences considered by the Attorney General's Office has increased by over 108 per cent since 2010: from 342 sentences to 713 in 2015.
During the same period, referrals by the Attorney General's Office to the Court of Appeal which resulted in sentence increases only rose from 90 to 102.
Update: An earlier version of this story reported that a murderer who was given a two-year suspended sentence had it increased to 18 months prison time on appeal. This was based on incorrect information published by the Attorney General's Office.
A spokesperson said: "We are very sorry for putting out incorrect statistics. We urgently amended the figures as soon as we could but acknowledge they shouldn't have gone out in the first place. We will investigate this error and take steps to make sure this doesn't happen again."
Popular in the Community