Unless you happen to have a great NCT group, making mum friends after giving birth can be a bit of a challenge. Two mothers from South London knew exactly how this felt and so have designed an app to help mums make friends.
Mush was created to tackle the 80% of women with newborn babies who admit to feeling alone, according to their study.
Katie Massie-Taylor, 33, and Sarah Hesz, 34, who both have two children under the age of four, met in a rainy playground two years ago while they were on maternity leave.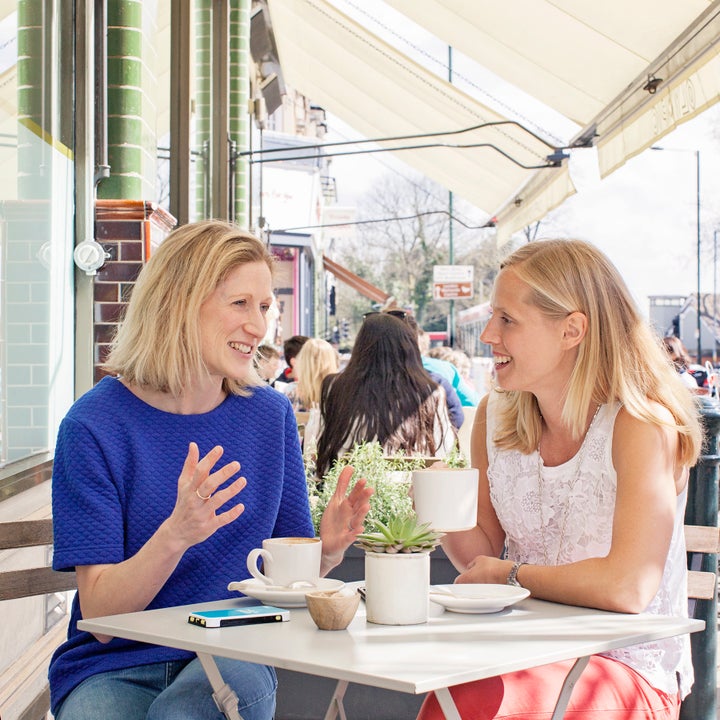 The mothers instantly bonded over their lack of friends: "We were the only ones in this drizzly playground, such was our desperation to get out of the house.
"There was a really awkward exchange of small talk and before we left Sarah just said: "Can I have your number so we can hang out?" It was so cringey, but I was so grateful."
During the coming months the pair realised they weren't the only mums who had busy lives pre-children but now were struggling to get out of the house: "People give you attention for the first 4 weeks or so, but then you are left to your own devices," said Massie-Taylor.
In fact, their research showed that 62% of mums could go an entire day without any adult interaction or conversation, and 82% believed that having more mummy friends would help them be a better parent.
The mothers realised that there was a real gap in the market, as antenatal meetings and NCT classes were the only traditional ways that mums were able to expand their social circles.
But both required money, and were restrictive to who you could meet.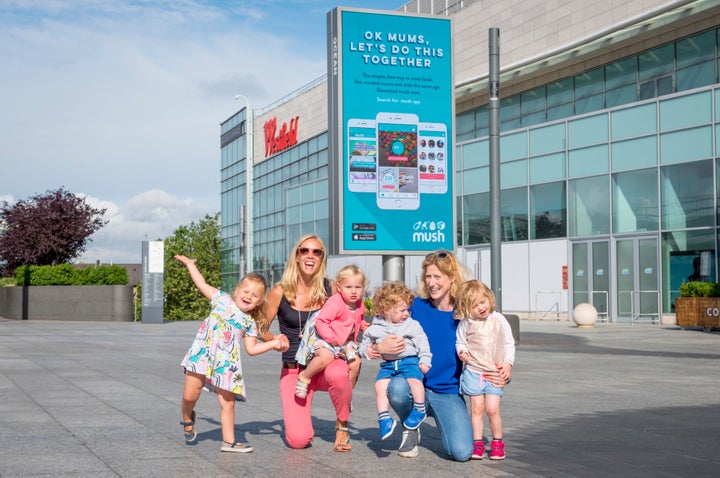 Not only that, but any interaction mums did have was largely via social media where raising a child was portrayed as much easier (and less messy) than in reality.
"There is this expectation that having a baby is meant to be magical when in fact the reality is that it's seriously tough. Meet up with another mum and you realise everyone is feeling the same!"
So in a bid to help other women find their "mum gang" the app Mush was born – albeit it only during nap times – and it has been an instant success with over 30,000 women signing up.
The app lets you see all the mums in a nearby radius, along with their interests, age, how many children they have, and any common connections you share. If you see someone you think looks suitable, you can see who is free to play right now or organise a meet up in the future.
You can also read the Mush Guides, written by other mums about mum-friendly topics. Perfect with a cup of tea.
Currently the product is tailored towards women, rather than stay-at-home dads too: "First time mums are in a pretty vulnerable state, they told us they would prefer it to be mums," explained Massie-Taylor.
The pair advised that other women struggling to cope with the isolation should download the free mobile app: "Someone said the other day that they couldn't have imagined maternity leave without it, another called us 'a lifeline'. That is worth getting out of bed for!"