In terms of traditional live events, it seems pretty clear that 2020 is cancelled.
Sadly, festival lovers have been adjusting their summer plans: a BBQ with a few mates sat two metres apart might be as wild as it gets.
The last few weeks have been a festival bloodbath, with every major UK event cancelled – including the 50th anniversary of Glastonbury – as the true extent of the severity and longevity of Covid-19 sets in for fans and event organisers across the country.
"We absolutely expect there to be no large scale events in 2020""
"We absolutely expect there to be no large scale events in 2020, at all," confirms Russ Tannen, Chief Revenue Officer at DICE, the ticketing and live events app.
That isn't to say there aren't ways to enjoy proper live music though, as the industry morphs into a new shape to cater for demand from bored lockdowners.
One encouraging trend appearing on platforms like DICE is the rise of professional live concerts taking place online. They're a natural progression from the free, often informal lockdown music streams that have kept us entertained at home these past few months.
While audiences have leaned into the influx of free streams, with everyone from Chris Martin to Lady Gaga streaming concerts from their homes, one issue is that for music fans, they vary in quality, and tend to feel more informal and less high-tech than a 'proper' concert.
So in order to provide something more professional, an increasing number of famous musicians are attempting to organise online shows which end up looking and feeling more like a traditional concert or music festival performance.
Artists are inspired to programme bigger shows in proper venues (with crew self-isolating to film and organise the tech essentials), because they provide the opportunity for higher production value, meaning better shows, and a more appropriate live environment for musicians to introduce fans to new material.
It might just be the future of live music.
"It looks like live streaming will become normal and adopted in the long term after lockdown," Russ tells HuffPost UK.
"We don't think this is a short term thing. We don't think this is a gimmicky thing.
"You can imagine an artist doing their O2 Arena show, especially at that huge level where they already have camera people there it's not like you're adding a huge amount more infrastructure around it, they're already in effect filming those shows."
"We don't think live streaming gigs is a short term thing. We don't think this is a gimmicky thing."
As well as providing opportunities for fans to get back into the live music they love, the shows, and even some full-scale festivals which are being streamed online, are obviously revenue drivers for artists, with ticket prices for streams increasingly becoming the norm.
Lewis Capaldi is hosting a ticketed stream via DICE later this month, with tickets costing £5 per head.
″Join him live from his parent's house in Bathgate, Scotland as he celebrates his album anniversary and an absolutely huge year," reads the event description. "It will be the first time he plays the album in full and over a live stream, and we can't wait."
As well as getting bums on (digital) seats, Capaldi is offering something new for his fans with the first play of his album in full. It is perhaps a sign of how more internationally-renowned musicians will take digital performances seriously as platforms for creativity and experimentation.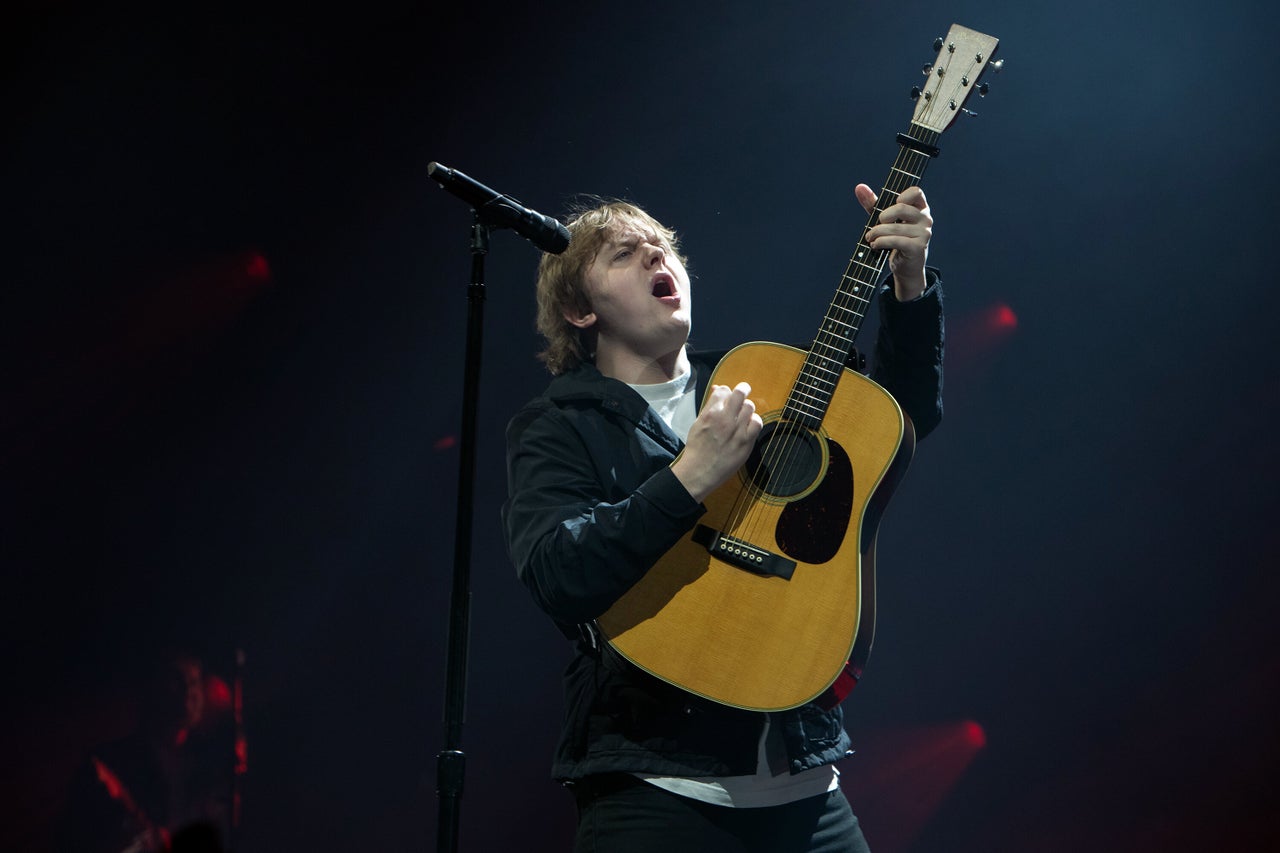 So far, so progressive – but what about the practical reality for people that already have tickets for festivals and live events that can no longer take place this summer? Events that are simply cancelled, rather than replaced by any sort of live stream?
The main request being made by event organisers is that attendees keep hold of their 2020 festival and live concert tickets and wait for the events to be rolled over to 2021.
That way, the festival is (hopefully) in a better financial state as they head through a tumultuous period and ticket holders have something to look forward to – but there are instances where this approach won't be feasible for fans.
"I'm getting a refund on my festival ticket because the line up and dates next year might not work with me," Victoria, 20, a student from Havering tells HuffPost UK.
Victoria, who had tickets to Wireless festival, adds: "I'll save the money, probably put it towards travelling once this situation is all over."
"Quite simply, if you can please roll your ticket over to next year. It could save your favourite festival."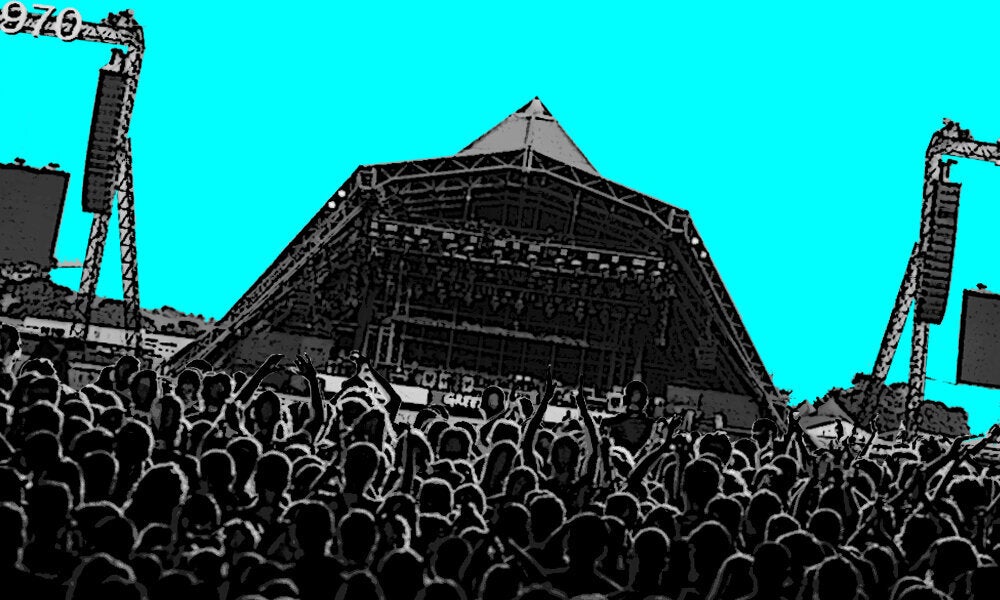 Victoria won't be alone. Due to the wider economic crisis unfolding with Covid-19, it's inevitable that hanging onto festival tickets for an event which may take place in a year's time won't be everyone's priority, asserts Paul Reed, CEO of the Association of Independent Festivals.
"Of course, festival goers should only do this if they're able to financially," he says, but adds "quite simply, if you can please roll your ticket over to next year. It could save your favourite festival."
For most independent festivals, the bigger picture is way more stark than most punters could imagine, says Reed.
"At the beginning of March, when this crisis unfolded, our members had already accumulated 'sunk costs' ranging from £20,000 to £1.7million, with an average of £375,000," he reveals.
"The insurance situation has exacerbated this and these costs are non-recoupable, as the overwhelming majority of festivals are not covered by communicable disease insurance, which is a standard exclusion," and most independent festivals and musicians are – for one reason or another – not eligible for most of the government's financial support.
"Our member surveys reveal that festival organisers are facing potential refund requests totalling £800m this year, and 92% of those surveyed feel their businesses are at risk, so it is a very difficult and uncertain time," he adds.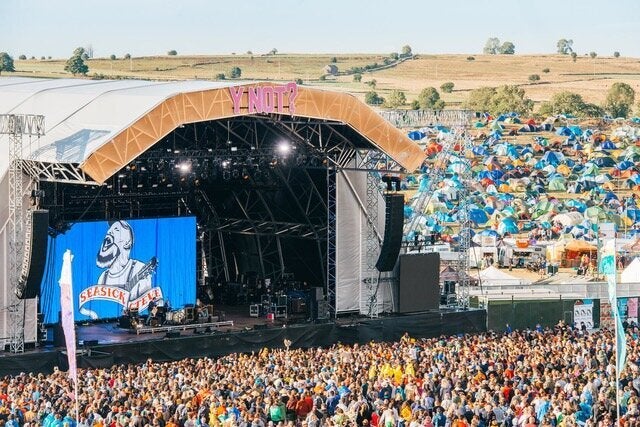 "As a team, we are devastated to cancel this year," says Jason Oakley, Managing Director at Y Not festival. "The biggest cost was certainly financial as we have lost a considerable amount, that may sound a little cold but that's because of the bigger picture."
Oakley says they had hoped for 2020 to be "a very special year" after a "very challenging" 2019, but through the hardship he says it's important to remember that there are others who are worse off.
"The bigger picture is that it is a music festival and people are dying out there in large numbers, our emotions are now for them and their families," he says.
"To see our incredible live music and festival industry in such a precarious position as well as the huge impact it's having on so many of our friends and colleagues, especially those who are self employed, is incredibly difficult," says a spokesperson for Boomtown festival in Winchester, which typically takes place in August.
"It really is a case of ticket holders being in a position to be able to save an entire industry, if they themselves are financially able to do so," they say.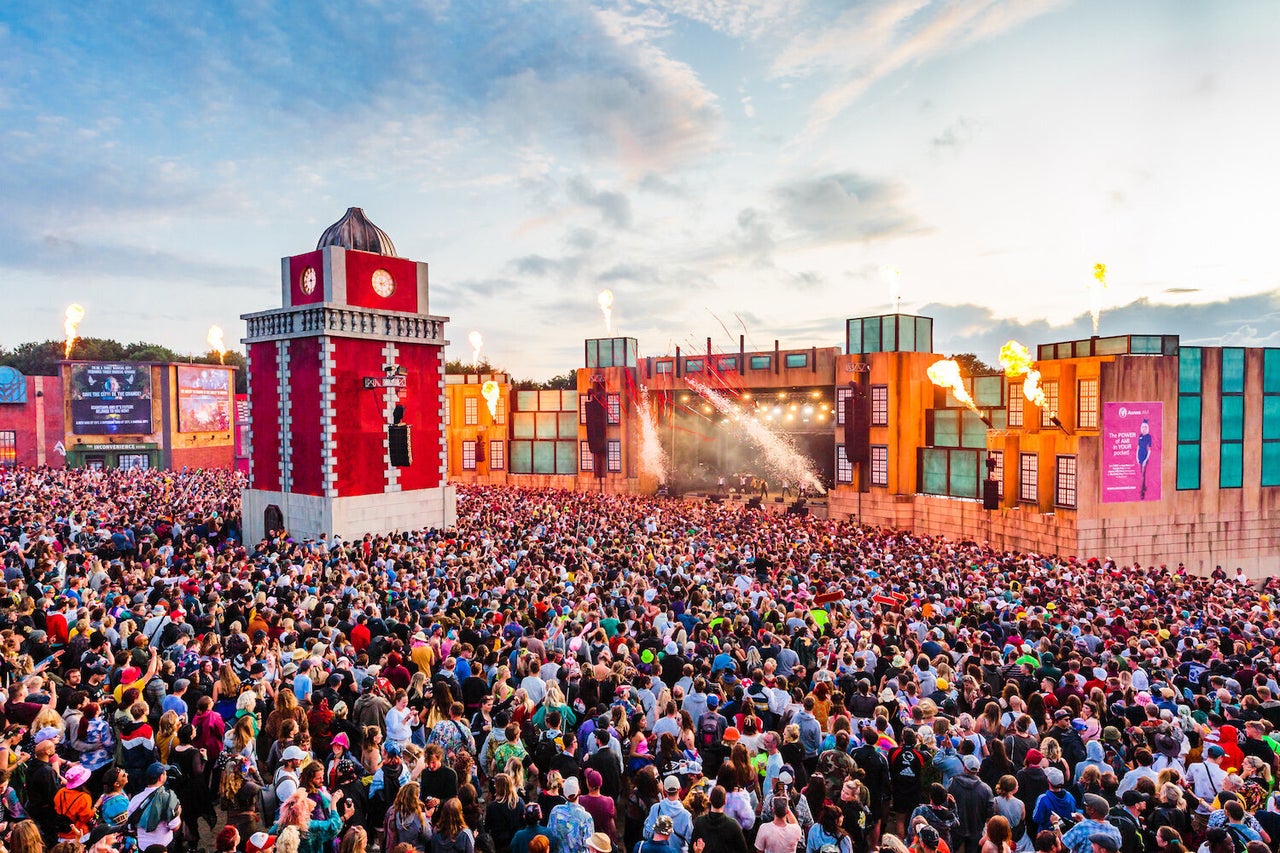 Boomtown say they are "wrapping up the loose ends from the 2020 event and then embarking on a journey of discovery" as they try to piece together what the future looks like.
For others, like Noisily festival near Leicester, there is more of a sense of urgency. The festival have found themselves in an "impossible" financial situation and need to raise £150,000 to continue in 2021.
Owner Lachie Gordon told HuffPost UK how it felt to reach out and ask for donations as they hit their halfway target of £75,000.
"As we announced it, I broke down in tears, overwhelmed by the culmination of weeks of impossible decisions and discussions," he says. "And, lo and behold, I was blown away by support and good vibes which came out of our community, and was reminded, once again, that Noisily is a family, and families support each other when times get tough."
For the time being, we may need to rely on festival communities, like Noisily's, both online and off, to keep the fire in audiences' bellies as they wait for 2021 and inspire event organisers to somehow find a way through what will inevitably feel an incredibly long year.
Perhaps the best short-term answer, at least for audiences, will be more digital festivals and the advancement of online streams from top artists.
And perhaps the most high profile British IRL event to flip to an online stream is Radio 1′s Big Weekend, taking place over the weekend of 22-24 May.
Originally the event was scheduled to take place in Dundee, Scotland, but after cancelling it back in March, the BBC later announced a digital version, with Sam Smith, Jonas Brothers and Rita Ora set to perform from their homes.
Hopefully these events will both provide much-needed respite – and most importantly, the opportunity for a digital dance – while we wait patiently for the real thing to return.