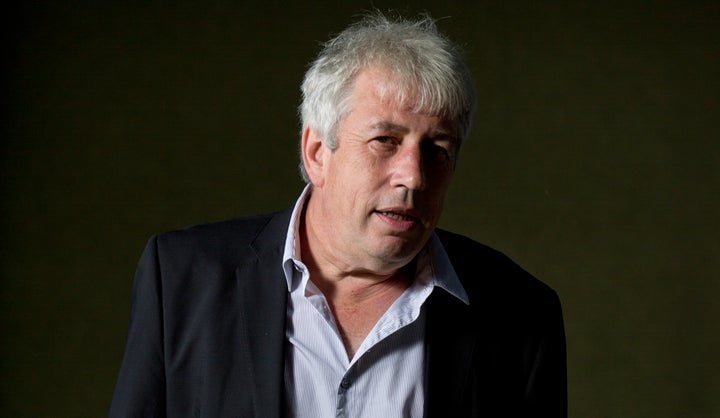 Columnist Rod Liddle has sparked outcry from leading Muslim groups after writing a piece in which he suggested preventing them from voting in the upcoming general election.
In an article published in the Spectator on Thursday, he wrote: "My own choice of election date would be a day when universities are closed and Muslims are forbidden to do anything on pain of hell, or something."
His comments, which extended to a proposition that preventing the Muslim population from voting "would deliver at least 40 seats to the Tories", have been condemned as discriminatory.
A spokesperson for the Muslim Council of Britain said Liddle's "hate" was "not new", describing the article as "the usual bigotry Muslims have become accustomed to".
"Here he calls for the discrimination against Muslims and a denial of their democratic rights, particularly when the far-right are on the rise," the spokesperson told HuffPost UK.
"Outlets such as the Spectator regularly give racists a platform to share their anti-Muslim propaganda and feed into far right narratives that thrive on Islamophobia.
"The publishers and editors cannot be given a free pass. They must be held to account."
Chancellor Sajid Javid said the column was "not funny and not acceptable".
The article has also been fiercely criticised by Tell Mama, an independent organisation which monitors Islamophobic incidents across the UK.
A spokesperson described the article as "appalling" and "despicable" in a tweet, writing: "His (Liddle's) suggestions are that Muslims should be unable to vote.
"What do we call that? Outright prejudice."
"Just imagine if a journalist who was from a minority community wrote what Rod Liddle did?" they later added.
"The privilege that Liddle has means that he can pull the rug from other communities. Even to vote! We value all people Rod.
"We are not some apartheid state, thank God! We value each other."
MPs and members of the public alike not only criticised the content of Liddle's comments, but also questioned why the Spectator had published the piece itself.
Liddle has also been accused of sexism after referencing Canterbury MP Rosie Duffield in the same paragraph, calling her "sobbing and oppressed" and using the #MeToo hashtag.
In October, Duffield reduced some MPs to tears as she gave a harrowing account of her own experiences of domestic abuse in the House of Commons during a second reading of a new domestic abuse bill.
Among those who criticised the article was fellow Labour MP Jess Phillips, who branded Liddle a "vicious racist misogynist".
The Independent Press Standards Organisation (IPSO) confirmed that as of 10.30am on Friday they had received four formal complaints about the article.
Following the huge public backlash to the article, the Spectator's assistant editor Isabel Hardman took to Twitter to publicly disagree with, and distance herself from, Liddle's article.
In a statement, she said she wanted to "make it clear that I profoundly disagree with am hugely upset by Rod Liddle's piece."
She continued: "I have nothing to do with the pieces that go into the magazine other than the ones I write myself but I do not want anyone to think I somehow agree with what he had said about Muslims voting, and I do not believe they are funny and worth writing.
"Similarly, I know personally just how strong and brave survivors of domestic abuse are and Rosie Duffield is one of the finest among us."
Hardman also reiterated her commitment to improving the way in which domestic violence victims are treated, and said she was "grateful" to the Spectator for giving her a "platform" to continue this work.
HuffPost UK has contacted the Spectator for comment.