Following a spike in bomb threats against synagogues in the US, Muslim veterans have vowed to help protect Jewish places of worship.
In a show of cross-faith unity, many Muslim military veterans have tweeted their support for Jewish people.
It was not only veterans who offered their services either...
There has been a surge of bomb threats against synagogues, Jewish centres and schools around the US, and Jewish cemeteries have also been vandalised.
On Monday alone there were threats made against numerous Jewish centres and at least one school in California, Washington, Nevada and Arizona.
The FBI and the Justice Department's Civil Rights Division are probing the threats.
Attorney General Jeff Sessions said the vandalism and bomb threats were serious, unacceptable behaviour and that the department will "do what it can to assist in pushing back ... and prosecuting anybody that we can prove to be a part of it."
This is not the first time Muslims have pulled together to help people from the Jewish community in the US.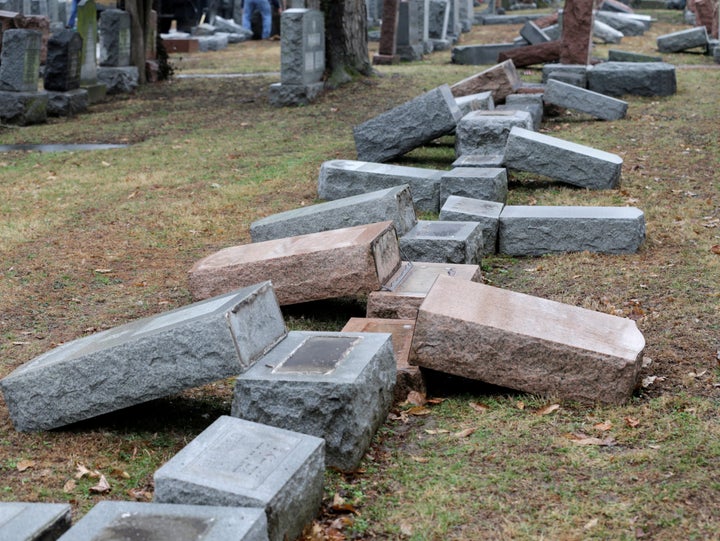 The Ahmadiyya Muslim Community center in Philadelphia issued a statement condemning the vandalism and dispatched a team to help with cleanup and security.
"We are deeply disturbed by the continuing attacks against our Jewish brothers and sisters," the organisation said in a statement.