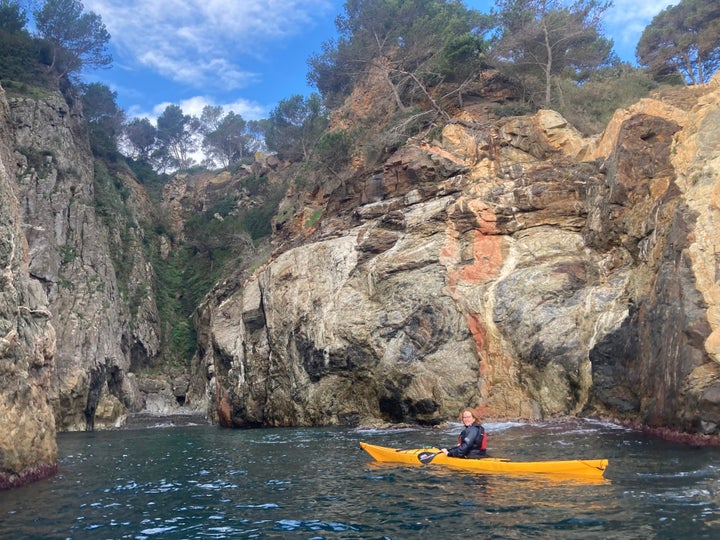 It was 5 days after my brother Toby's death and, standing on a windswept Cornish headland in mid-January 2022, with some of his best friends, I decided to write the book "Moderate Becoming Good Later".
It wasn't my book to write but, as I reeled from the grief of losing my second brother and the last member of my close family, I realised that finishing it was the best thing I could still give him.
Like many of his friends and family, I knew all about the project. How he'd set off three and a half years earlier on a self-imposed challenge to sea kayak in all 31 sea areas of the Shipping Forecast (the marine weather forecast for the waters around the UK – reaching from Iceland in the north to Portugal in the south) and how in November 2021, he'd signed a publishing contact with Summersdale Publishers to tell his story.
I knew he hadn't completed it (the agreement with the publishers was based on a proposal with 3 sample chapters). Before he died, he had taken to being somewhat elusive about how much he had drafted. Fair enough, I thought, because at this stage he was in the midst of terminal cancer. But admittedly, I was disappointed when I opened his external disk drive and clicked on the hopefully entitled "MBGL" folder, to find it empty.
A few days later, I came across the handwritten notebooks he had filled during his travels.
The detail in his observations lead me to one conclusion: he wanted his story to be told.
"Sitting in a chringhito beach bar overlooking the Ria Vigo," he wrote in August 2019, "sailing boats low in water. Mist gradually lifting mountains re-emerging. Fading sunlight shining through the leaves of plants. A few people enjoying the loss of the sun on the beach. Low light picks up shadows on the bumpy sand making it look like waves."
Now this I could work with.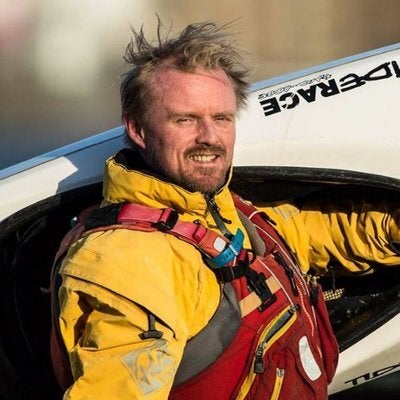 So, I sat down for months with Toby's notes, his blogs, his phone, his photos, his voice recordings and his videos and pieced together the book. When I look back, I feel like I was staring down a lion. Having lost my other brother Marcus in 2017, from cancer caused by Fanconi Anaemia (a rare illness they both shared), my dad from a heart attack in 2010, and my mum to mental illness in 1988, I knew that there is no running away from grief. Why not then turn to face it?
Cue a lot of crying at my desk and thinking to myself "who the hell does this?". And yet, little by little, I got through it.
I spent an extra year with Toby at the best time in his life thanks to the book. On an adventure myself, I eventually turned something as ugly as cancer and death into something beautiful, despite acknowledging how hard they can be to deal with.
And something else happened, the more time I spent on the book, the more I wanted to get outside. For Toby, being in nature was one of the ways he dealt with Marcus's death. It became a way for him to choose a full adventurous life, while no doubt, thinking in the back of his mind, "I'm next."
On the 4 of January 2022, 6 days before he died, he wrote a note about the book and his journey on his laptop:
"It's been a special experience that has shown me what can happen when you open the door to new adventures, perhaps asking what if? rather than why? …I hope that the journey can help others to find ways to connect with nature and imagine different realities."
This comment stuck with me as I put the finishing touches to the manuscript in January this year. Who was I as the co-author to be encouraging others to get outside, when I struggle to get my kids dressed, fed and around the corner to the bus each school day?
Yes, I'd had some adventures, but since I became a mum they had been severely curtailed. Then I realised: Toby didn't just leave me a book to write, he also left me an adventure to finish.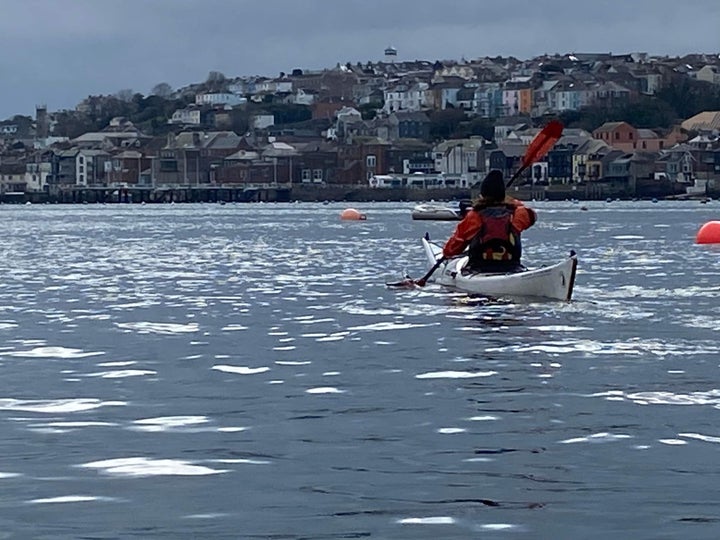 Toby kayaked in 17 of the 31 sea areas of the Shipping Forecast, as part of the project. 4 of the ones left have no land, so are challenging to get to in a sea kayak, which leaves 10 areas for me. Rudimentary maths done; it was time to think feasibility.
When Toby started his journey, he'd been sea kayaking for over seven years, had the highest coaching and leading qualification that British Canoeing awards, was 10 years younger than me, had no kids and lived in the UK. I, on the other hand had never been in a sea kayak, was a mum of two and lived in Spain.
But this did not deter me. Toby's challenge was to sea kayak in all areas of the Shipping Forecast. He was interested in the history of the places, the sense of connection across the seas and the solace you can find in the wild. I could see myself doing that bit.
I'd already made up my mind to finish Toby's Shipping Forecast challenge when my aunt Nicky got me in a sea kayak for the first time in the clear turquoise waters of the Costa Brava (just up the coast from Barcelona). I was relieved to find out that kayaking is a rather lovely thing to do, just as well really! All I needed to do now was get better at it.
With Nicky's help a plan came together: start in Bristol in early March, continue in May in Pembrokeshire and Anglesey, take the kayak to Ireland and tick of the Irish sea areas during a 3-week family holiday with my partner and 2 young boys in late June, then Hebrides in August – all of these with experienced sea kayakers. I'll then complete the last 4 areas next year, ended up in the Shetland Islands.
So, the adventure is on. I know I wouldn't have found the time to complete it if it was "just for me" but since it's for Toby, I will.
And perhaps that's the best thing that Toby could have given me.