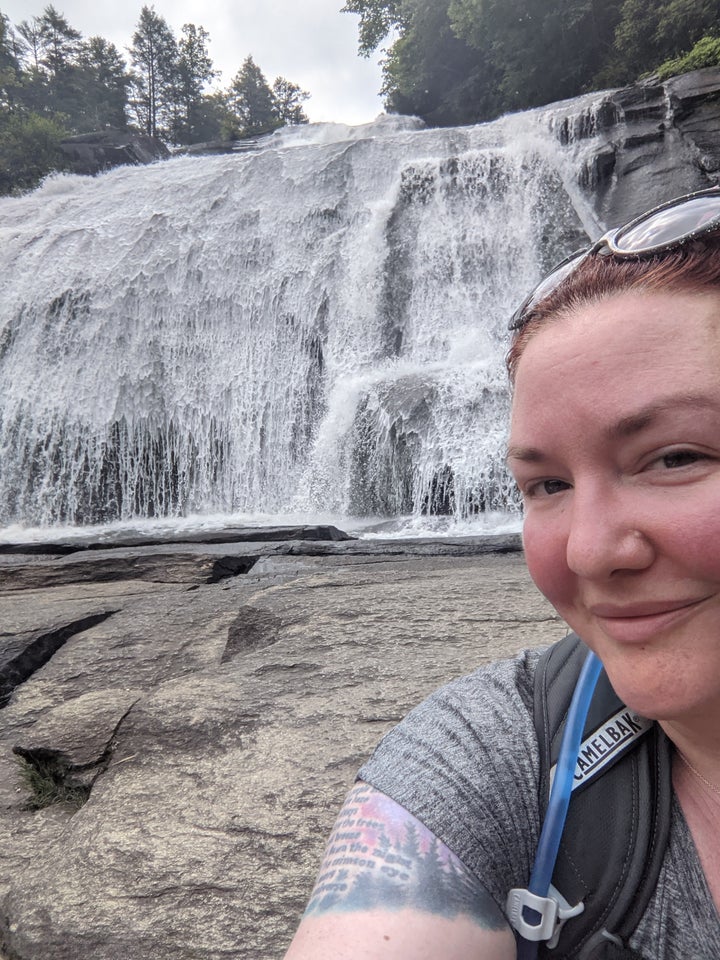 It was October 2020, and my partner and I were fortunate to be on remote teams that had weathered the initial COVID fallout. Seven months of working in close quarters was taking its toll, but we were talking about long-term plans and shopping for a house together. Despite the pandemic setbacks, everything was going my way.
After 10 years as a copywriter, I was toying with the idea of leaving my job to build my own practice as a business coach. I was anxious about it ― so anxious that it took me the better part of four months to work up the courage to turn in my notice. Six days after that, my partner said the words that turned my world upside down.
"There's no easy way to say this, but I don't love you the way you love me."
It came as a complete surprise, especially when he told me he'd secretly bought our house on his own, behind my back. He'd later assure me he felt doubly bad, buying the one he knew I really wanted.
The next day he was packing his stuff and moving out. I'd gone from having a great job, a loving partner and a solid plan for the future to no job, no partner, no house and no idea what to do next.
The next few days are a blur. According to him, the easiest solution was for me to take over the lease to our townhouse after he moved out, but something about that suggestion made me furious. He had it all planned out a little too neatly for me to believe it hadn't been on his mind for longer than he let on.
I instantly knew I was not going to continue living in what had been our place. But where to go? Unfortunately I hated every option I had; something in me rebelled against the idea of being stuck with the choices he left me.
In the depths of my grief, I remembered that I'd always wanted to travel. Yet every time I got into a serious relationship, my partner didn't like to travel or couldn't get time off work to do so. Back then, I was nervous about the idea of going solo, so I never did. That left me feeling like there were a lot of places I would never see… at least not as long as I was waiting around for someone to go with me.
So I did something neither of us expected … I created a new option for myself.
With no real plan aside from getting the hell out of Dodge, I sold my furniture, gave away most of my possessions and resolved to spend the next year or two exploring the country in search of a place that felt like home. I had an idea of all the places I wanted to visit in the back of my mind and knew exactly where to start.
I booked a place in New Orleans for six weeks ― that felt like enough time to settle in and see a variety of things and get to know the neighbourhood while still being able to work on my coaching business. Then I packed my cat Stella into my Kia Soul and hit the road for one of the most transformative experiences of my life.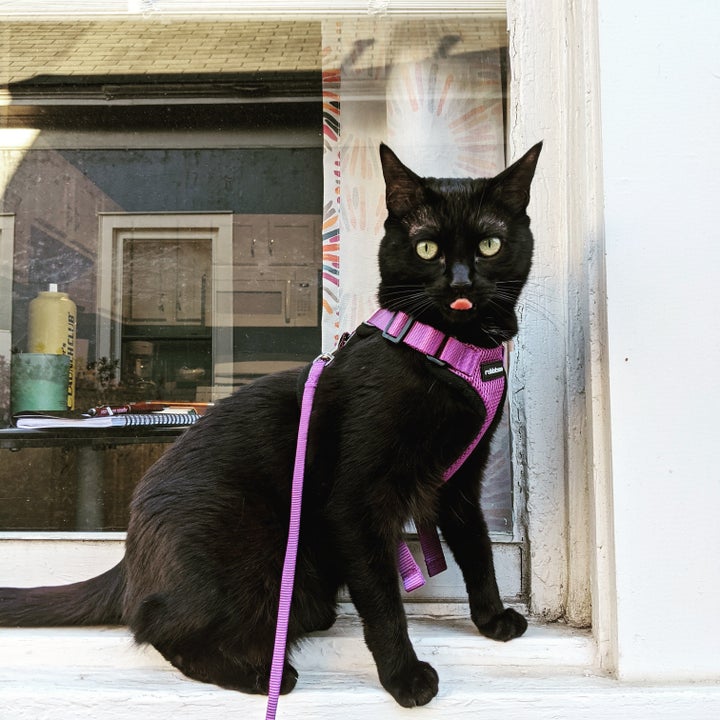 When I arrived in New Orleans, I had no idea what to do. I quickly fell into a routine; during the day I would work on freelance and consulting projects, and at night I would become one with the couch, ordering in and comfort-binging happy movies on Netflix.
Eventually I got frustrated. What's the point of traveling to a new city if you're just going to live on someone else's couch?
I started researching sights to see and restaurants to try, an effort that was made even more challenging with COVID capacity restrictions and mask mandates. Did I mention I started this pre-vaccine? In fact, I'd booked my place in New Orleans smack-dab in the middle of Mardi Gras, but the parades were all canceled that year.
One random Wednesday evening, I threw caution to the wind and visited a restaurant called La Petite Grocery on Magazine Street, where I had one of the best meals of my entire life. By the end of the meal, I felt a lot more human. On a whim, I asked my server where to go next.
That's how I stumbled onto my favourite way to travel and explore ― talking to an enthusiastic local (or someone who loves the town you're visiting) and getting their top picks for what to see. When you get to the next place, rinse and repeat.
In New Orleans, I decided I wanted to see cities known for music and the arts. As I got close to the end of my six weeks in NOLA, I booked the next six-week stay in Memphis, Tennessee.
That became my method ― shortly after arriving in a city, I'd pull up a map and see what was within a four- to six-hour drive (to limit Stella's time in the car). From Memphis, I spent six weeks in Nashville, then Asheville, North Carolina. Then I headed south to Atlanta and Savannah, and rounded out my first year on the road in Florida.
In Memphis, I saw the daily march of the famous Peabody ducks and took an order of Gus's World Famous Fried Chicken to Mud Island to see a full-scale model of the Mississippi River. In Asheville, I lost time sitting at the base of High Falls, marveling at the tranquility of a place where the water roars. In Atlanta, I did llama yoga (as much yoga as one can realistically do with a llama in your space).
Eventually I stopped doing any research at all on the places I was visiting, opting to spend that effort on finding a good Airbnb to use as a base and wing it once I arrived. With a planning committee of strangers and an attitude of "Let's see what happens," I threw myself into going with the flow.
When I hit the road, I was afraid it would be lonely and scary, especially while dealing with breakup grief. But a surprising thing happened: The deep loneliness I'd been secretly scared would follow me from place to place never actually showed up. It turned out to be one of the most lovely, enlightening, connecting-on-a-human level experiences of my life ― and it gave me a lot of hope in a time when everything felt pretty hopeless.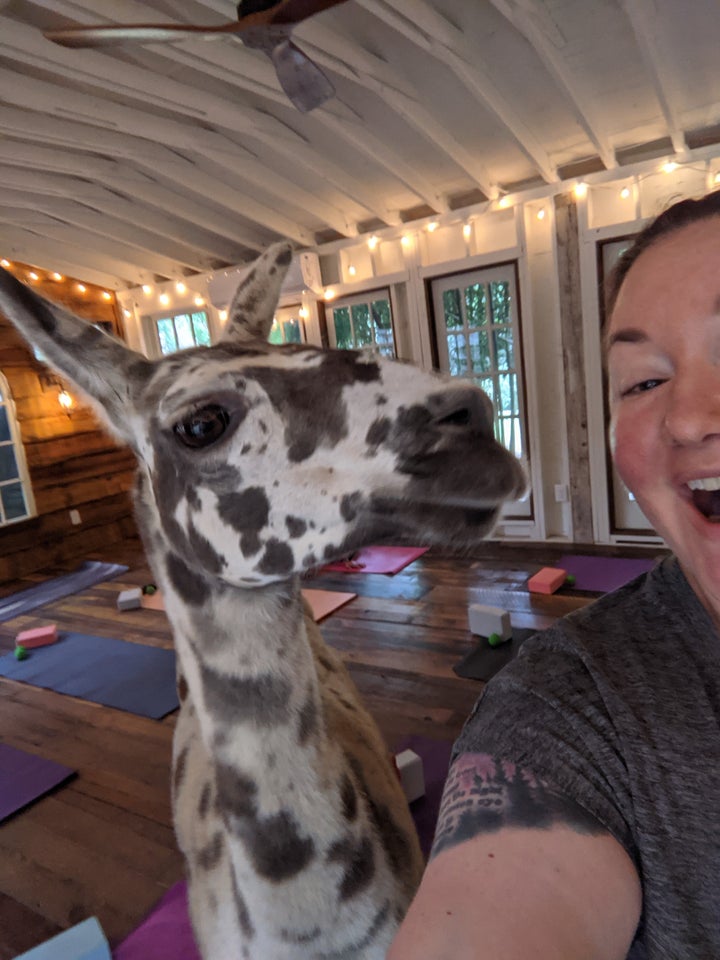 Often friends would reach out and ask if I knew a particular person in the city I was visiting. Whether or not I did, I'd ask for an intro and invite them to meet up for coffee or join me on one of my adventures. Even when I knew no one, I'd hang out with my Airbnb host or with locals I met along the way. I remember one night in Flagstaff, Arizona, at a place called Fat Olives, when those of us at the bar passed around our pizzas so everyone could try a different slice.
I also came to treasure my alone time, something I never expected since I hadn't really lived by myself before. Up until my mid-30s, I'd always had a mix of family, romantic partners or roommates. Before I met my ex, I'd lived in my own place for nine months, but I was either working around the clock or deliberately making plans outside the house ― anything to avoid being alone with my thoughts.
If you went back in time and told Angie from 2020 that she'd be single and traveling solo around the United States, I'm sure she'd look at you like you had lost your mind. That Angie knew where she was going and had the whole path mapped out, including a loving partner and the cute house in the suburbs.
Now I've spent the last three years living on the road and visiting all the places in the United States that I could never convince past partners to go see.
As talking to complete strangers has become part of my travel routine, I've noticed the conversations go surprisingly deep very quickly. Most often, I'd get asked why I decided to become a digital nomad. I usually share a brief synopsis of the breakup and how it led to my choice to travel, and they usually share their own story of grief and recovery. More than once, someone has told me, "I wish I could travel like you."
I can't say I'm glad I got dumped, but I've learned that there is transformation in devastation. Traveling has taught me so much about myself and about the world, lessons I never would have learned if my plan for myself hadn't fallen apart. Looking back, it was the best thing that could have happened to me.