That hasn't stopped NASA looking for alternative means of propulsion that could, eventually, take us beyond the solar system.
One such method is to use the sun's solar wind as a means of propulsion, creating a massive sail which would harness that fast-moving light and then transform it into a means of moving.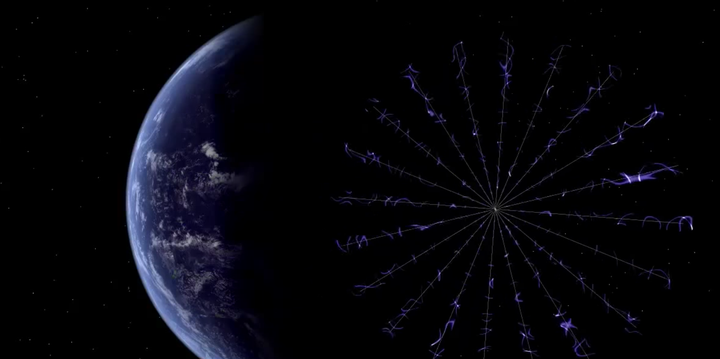 Bruce Wiegmann, an engineer at Marshall's Advanced Concepts Office has gone one step further though with a plan that sounds entirely like something out of science fiction.
What Wiegmann proposes is a spacecraft with 10 to 20 electrically charged aluminium wires which would fan out around the spacecraft like a giant jellyfish.
The wires, just one millimetre thick, would then repel the protons being pushed out from the sun, the result of which would be thrust.
Called an 'E-sail', Wiegmann's proposal is bold for a number of reasons, the first being the sheer scale of the project.
Each wire would need to be around 12-miles long, making the spacecraft's final diameter somewhere in the region of a city.
Then of course there's the risks involved. As Thomas Zurbuchen, professor of astrophysics at the University of Michigan explains to the BBC: "There's a bunch of problems with it,"
"If you look at the wires, they're still going to be heavy because they're metal," he says. "They have to be high quality wires otherwise when you pass electricity along them they'll burn up. Even so, if they get hit by a micrometeorite the wires will break."
Despite the risks it's actually one of the few proposals that could propel a spacecraft out beyond our solar system within a reasonable time-frame.
Rather than the 30 years it has taken Voyager to escape our solar system a spacecraft using this technology could do it in just 10.
While proposed in 2014, the plan is to start getting the calculations in place so that a real-world demonstration can take place in the early 2020s.
NASA's Most Famous Images: