As we all know, the world is pretty weird right now - American politics, North Korea, climate change, fast fashion, landfill waste... The list goes on. But here are three important unnatural phenomena that have managed to largely slip under the radar.
The biggest Solar Storm ever recorded is the Carrington Event of 1859, which caused telegraph networks around the globe to fail catastrophically, with telegraph paper catching fire and operators receiving electric shocks from equipment.
Earth is a world composed of water but we have now just discovered that we have ocean worlds all around us. Some which could possibly harbour life. So what is it about water that is so life giving?
It took me 20 hours to travel to Texas for SXSW, including having to check-in twice even though I hadn't left the airport. When I arrived, Sony teleported me to Machu Picchu in seconds. I stood in a box, jumped and landed in Peru. And not one aggressive customs officer in sight.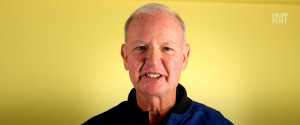 Brian Duffy is former NASA astronaut, now an ambassador for the Kennedy Space Center Visitor Complex at Cape Canaveral, Florida. Here he vlogs for The Huffington Post UK on the differences between life on earth and life in space and the race to take a human to Mars.