Earth is a world composed of water but we have now just discovered that we have ocean worlds all around us. Some which could possibly harbour life. So what is it about water that is so life giving?
It took me 20 hours to travel to Texas for SXSW, including having to check-in twice even though I hadn't left the airport. When I arrived, Sony teleported me to Machu Picchu in seconds. I stood in a box, jumped and landed in Peru. And not one aggressive customs officer in sight.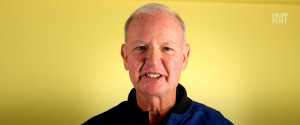 Brian Duffy is former NASA astronaut, now an ambassador for the Kennedy Space Center Visitor Complex at Cape Canaveral, Florida. Here he vlogs for The Huffington Post UK on the differences between life on earth and life in space and the race to take a human to Mars.
The media and public tidal wave of alternative facts, misrepresented data, invented nonsense and malicious deception overwhelms and saturates the discussion platform environment with such startling and ever increasing rapidity that measured scientific response to it becomes impossible.
This is an opportunity for any discriminated-against community, and the good news is that STEM jobs are projected to grow at skyrocketing rates in the coming years. According to research, the UK will need almost 1.3 million STEM professionals by 2020, but universities and colleges are only graduating around 71,000 STEM students each year.