The deputy leader of a group fighting for an all-white Britain was laughed out of a town square in Bath after admitting he didn't know what a white person looked like.
Alex Davies co-runs political group 'National Action' - described as a "National Socialist youth organisation" by its own organisers but "Hitler-loving" and "racist" by its critics.
He was caught in an embarrassing exchange on video while out campaigning with four friends in the centre of Bath.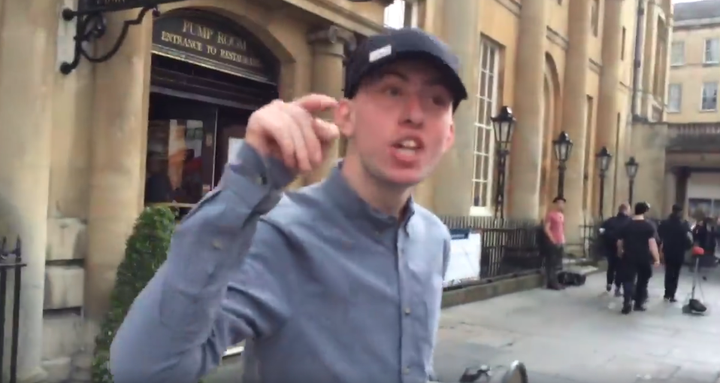 Davies was confronted by a woman and her daughter, and asked if the young girl should be "booted out".
When it was revealed the teenager was in fact mixed-race, Davies admitted he didn't know if she should be forced to leave Britain and could only respond that "she looks white to me".
After the mother attested that she did in fact know her own child's race, Davies said simply: "Well I mean you're saying that, but you could just be saying that for argument's sake".
He then began walking away with his four other friends and was told: "You run away - you put your education to better use. Go on, fuck off."
The comment earned cheers and applause from others in the square.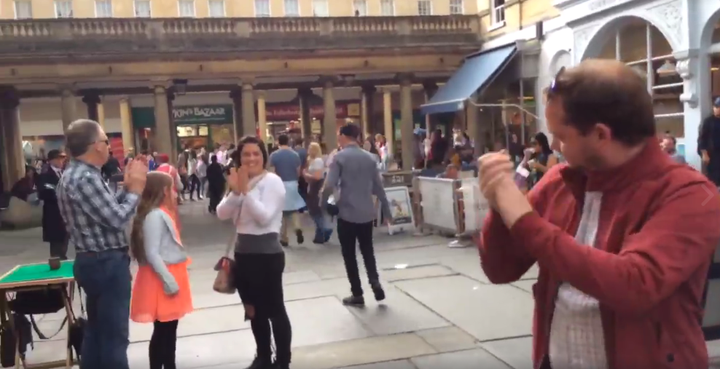 Members of National Action last year threatened that Liverpool would "go up in flames" if a planned march in the city was stopped.
The group have been described by Hope Not Hate as "the new kids who are taking the British far right by storm" and "dangerous Nazis".