A senior member of neo-Nazi group National Action may face charges with two separate investigations underway after he called Jews "parasites" that should be eradicated.
Jack Renshaw, a former British National Party activist, is being investigated by both West Yorkshire Police and the Crown Prosecution Service (CPS) for inciting racial hatred.
A CPS spokesperson told The Huffington Post UK that it recently received a file from Lancashire police into remarks "made during a speech in Blackpool earlier this year. A decision will be made in due course."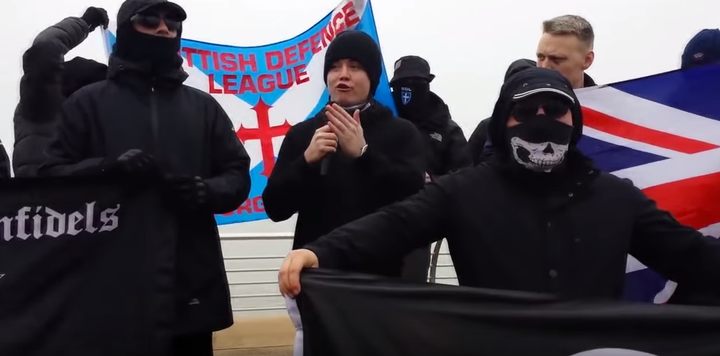 During a demonstration in Blackpool in March, Renshaw referred to himself as a "nazi", talked about "executing" the groups' enemies, told supporters that the UK had a "Jewish problem" and said the white race was the "superior race". His comments were recorded in a video made by the group and uploaded to YouTube.
The activist said that Britain was on the "wrong side" in the Second World War by fighting the Nazis "who were there to remove Jewry from Europe once and for all".
Renshaw also went on to tell supporters at the event: "We need to start focusing on the real enemy, the real enemy is the Jew."
Separately, West Yorkshire Police are investigating Renshaw for comments he made in Yorkshire in February.
The Times reported that the investigation was over comments Renshaw made at a clandestine gathering of far-right nationalists at the Yorkshire Forum.
The newspaper obtained a recording in which it says Renshaw, during a question and answer session, reportedly said that "Hitler was right in many senses but you know where he was wrong? He showed mercy to people who did not deserve mercy."
West Yorkshire Police told HuffPost UK that "enquiries remain ongoing into potentially anti-Semitic comments made at an event in West Yorkshire in February this year".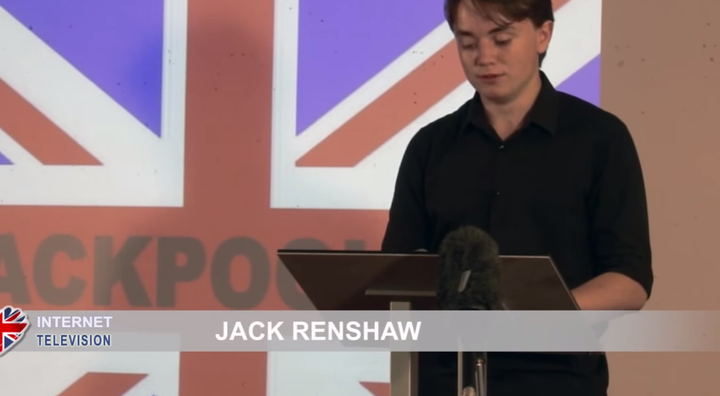 National Action has in recent months celebrated the actions of Thomas Mair who was last week jailed for life for the murder of Labour MP Jo Cox.
In June members of the group caused outrage in Germany after giving the 'Heil Hitler' salute at the Buchenwald camp where nearly 50,000 people were killed.
The government is facing increasing pressure to crack down on far-right extremism and according to reports National Action is likely to be classifying as a terrorist group.
Mair, 53, shouted "Britain First, this is for Britain" as he shot and stabbed the MP for Batley and Spen a week before the EU referendum.
HuffPost UK has been unable to reach Renshaw for comment.
Popular in the Community