A Matisse masterpiece which is at the heart of a row over ownership is not Nazi looted art, the National Gallery has insisted.
The gallery said it will "robustly defend" itself against accusations that a portrait by Matisse in its collection had been stolen from the original owners, the Press Association reported.
It comes after the family of the muse in the Portrait of Greta Moll launched legal action, alleging the painting was taken from them following the Second World War.
But the claim that the Moll family lost the celebrated artwork in the fallout from the Third Reich is undermined by the fact Greta Moll moved to Wales in 1947, the gallery said.
At this time, it is claimed, the family were still in possession of the painting.
The National Gallery said in a statement: "We understand that both Greta Moll and her husband were living in Germany during the Second World War.
"Some years after the war ended, and following the death of her husband in August 1947 (when the family say the painting was still in their possession), Greta Moll moved to Wales. This case therefore does not concern Nazi looted art."
It said the purchase of the portrait in the UK in 1979 was therefore "in good faith", adding that the family's decision to lodge legal action in the US was without "justification".
The bitter battle follows several years of legal wrangling which began in 2011 when the Moll descendants sent a letter to the gallery from lawyers based in the US.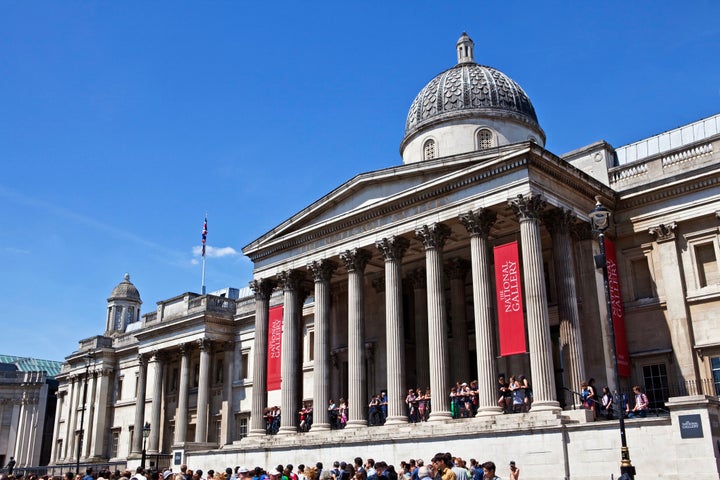 Compensation costs equating to £24.6 million are being sought by the family, according to reports, as well as the return of the painting.
The body of work left behind by Frenchman Henri Matisse, who was at the forefront of the Fauvism movement in the early stages of the 20th century, regularly fetches millions at auction.
Dr Gabriele Finaldi, director of the National Gallery, said: "We are proud to have Matisse's superb Portrait of Greta Moll on show to the public in Trafalgar Square and we are confident that the National Gallery is the rightful owner of this work."
Hannah Rothschild, chairwoman of the National Gallery's board of trustees, added: "The board of trustees of the National Gallery have full confidence in our rightful ownership of Matisse's Portrait of Greta Moll and we will robustly defend this action on behalf of the British public."
Related