Now National Rail, the UK's railway line manager, has found another place where all is well. It is livestreaming the longest train journey in Great Britain on the longest day of the year – and it's surprisingly hypnotic.
The company is showing the GoPro footage of the CrossCountry's Aderdeen to Penzance route – which reportedly takes 13 hours and a half hours to complete – on its Facebook page.
Geoff and Vicki, rail enthusiasts from All The Stations – a social media account set up, as the name suggests, to record every railway station - are liveblogging the event, for those who want to know more.
And, as Geoff points out in one dispatch, they're riding first class, so they don't have sore bums.
'Phil', from Modern Railways magazine, is also along for the ride and has featured in one of Geoff and Vicki's station updates.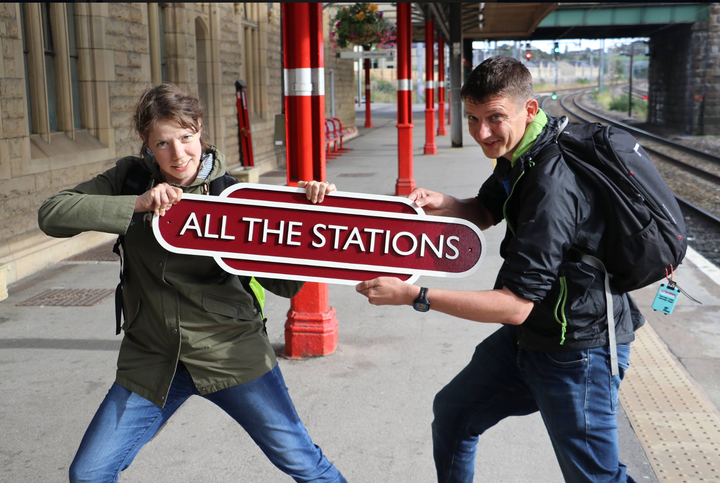 But the dark clouds are never too far away.
The light-hearted screening, which is sure to delight fanciers of ferroequinology - (the study of trains) - comes after railway authorities warned on Wednesday that railway delays may continue into the new year.
Timetable chaos in May, which left thousands of passengers across the north and south east of England stranded, could happen again in December and in May 2019, the Office of Rail and Road (ORR) said.
Timetable changes are routinely made twice a year, but the most recent changes were the biggest in decades, with the next shake-up coming just in time for Christmas.
South Western, Great Western, Northern Rail, TransPennine Express, Govia Thameslink Railway and ScotRail are all expected to make significant changes to their service schedules in December.