Johnny Vegas has hit back at reports surrounding his reaction to losing out at this year's NTAs, after some critics branded him a sore loser.
The comedian and actor is currently starring in 'Still Open All Hours', which went up against 'Benidorm', 'The Big Bang Theory' and 'Peter Kay's Car Share' in the Comedy category during Tuesday's (24 January) live ceremony.
However, when 'Car Share' was announced to be the winner, Johnny seemed less than impressed, appearing to shout "you bastard" at someone in the crowd.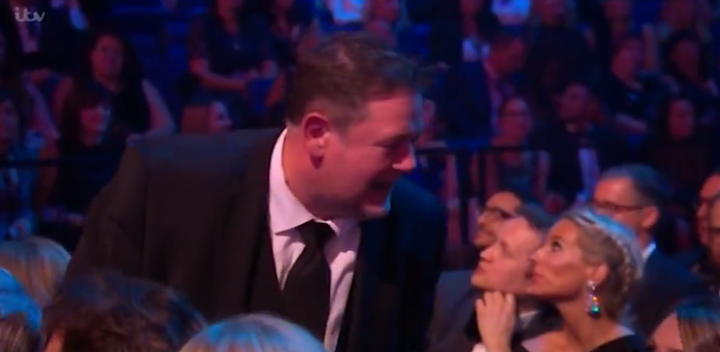 He has now set the record straight on Twitter, insisting his reaction was merely a joke.
"Please all," he wrote, "my anger at the NTAs was merely a joke between ['Open All Hours' co-star James Baxter] and myself. We vowed to have [a] fake barney should ['Still Open All Hours'] not win.
"Please entrust us with a sense of humour and the magnanimous ability to be happy for the worthy winners this evening… oof."
This is the second time 'Car Share' has triumphed in the Comedy category in the NTAs, having previously won the award back in 2016, as well as a TV Bafta.
Peter Kay was not in attendance at the ceremony, with his co-star and co-writer Sian Gibson collecting the award on behalf of them both.
The stand-up star recently announced he was taking a break from performing, cancelling his sell-out arena tour.
Read the full list of NTAs winners here.