Labour MP Naz Shah has been suspended from the party despite making a "wholehearted" Commons apology for anti-Semitic remarks.
The Bradford West MP took the rare step of making a personal statement to fellow MPs to express her regret for sharing Facebook posts that called for Israelis to be relocated to the United States.
HuffPost UK understands that the apology was just one part of a longer process to rescue her political career, and she has now had the party whip withdrawn pending an investigation by the ruling National Executive Committee (NEC).
In a statement, Labour said: "Jeremy Corbyn and Naz Shah have mutually agreed that she is administratively suspended from the Labour Party by the General Secretary.
"Pending investigation, she is unable to take part in any party activity and the whip is removed."
The decision - just hours after Mr Corbyn appeared to give Ms Shah another chance - follows a revolt by Shadow Cabinet ministers who demanded that the party took tough action.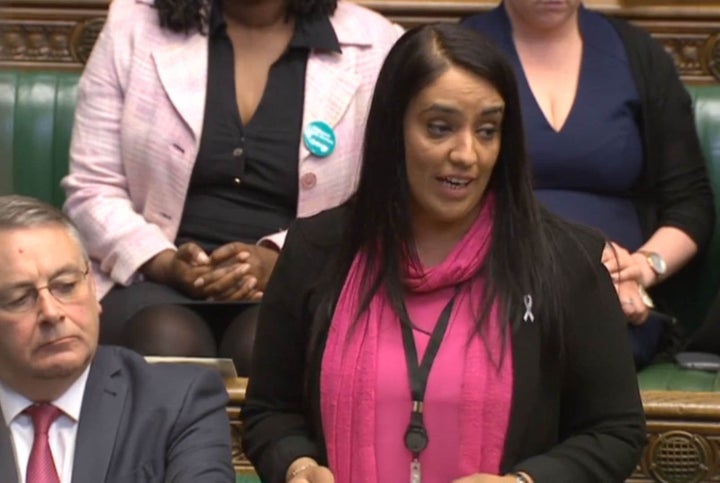 In one, she shared an image calling for Israel to be relocated to the United States and claiming that this would be the 'Solution for Israel-Palestine Conflict'.
The Guido Fawkes website also reported that she shared posts comparing Israel to 'apartheid' and even Hitler's Germany.
However, Ken Livingstone told LBC that he didn't think any of Ms Shah's remarks were anti-Semitic.
In her apology to MPs, she said: "I wholeheartedly apologise to this House for the words that I used before I became a member.
"I accept and understand that the words I used caused upset and hurt to the Jewish community. And I deeply regret that.
"Anti-Semitism is racism, full stop. As an MP I will do everything in my power to build relations between Muslims, Jews and people of different faiths and none.
"I am grateful and very thankful for the support and advice I have received from many Jewish friends and colleagues, advice I intend to act upon.
"I truly regret what I did and I sincerely hope that this House will accept my profound apology."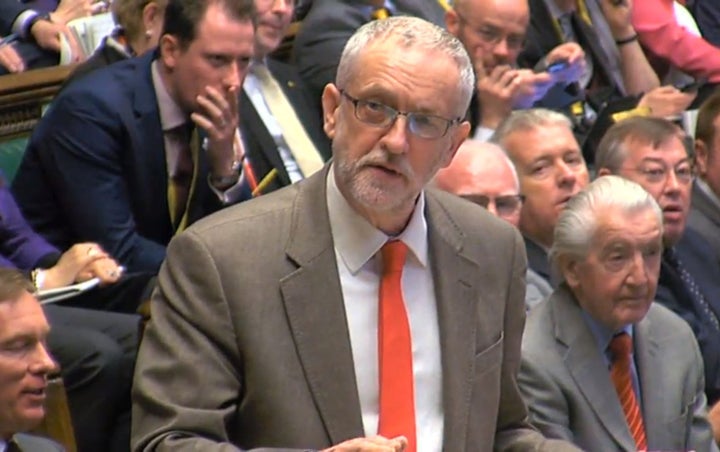 But Labour MPs were furious at yet another incident after weeks of claims about anti-semitism in Oxford University Labour Club and the expulsion of a string of party members for offensive views of Jews.
BuzzFeedUK reported today that a written apology by Ms Shah for Jewish News - republished on HuffPost - had been amended by 'Labour HQ' and approved by Labour's press office before publication, to remove references to 'anti-semitic tropes'.
The original draft included the line: "I helped promote anti-Semitic tropes. This was totally wrong."
BuzzFeedUK said the line was dropped for the final version along with another mention of "anti-Semitism".
But a Labour spokesperson told HuffPost UK: "This claim is completely inaccurate. This article was not seen, written, edited or approved by Labour HQ, so to suggest we changed it is completely wrong."
A Labour source added that while Mr Corbyn's press team offered support to Ms Shah, at her request, only 'stylistic changes' were made to her article. "Nothing substantive and categorically nothing about anti-semitism was removed. There was no reference to anti-semitism in the first place."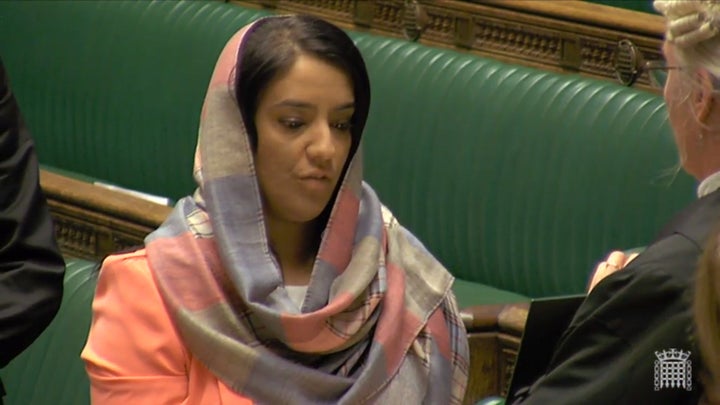 In a statement issued just minutes before Prime Minister's Questions, Mr Corbyn said that he met Ms Shah this morning and told her what she had done was "offensive and unacceptable".
Aides said he decided not to withdraw the Parliamentary whip - effectively suspending her - straight away.
A spokesman for Mr Corbyn stressed later that "things could move" and that the party's ruling NEC had to cope with a rapidly moving situation. "It's a question for the NEC," he said.
Mr Corbyn said: "What Naz Shah did was offensive and unacceptable. I have spoken to her and made this clear. These are historic social media posts made before she was a Member of Parliament.
"Naz has issued a fulsome apology. She does not hold these views and accepts she was completely wrong to have made these posts. The Labour Party is implacably opposed to anti-Semitism and all forms of racism."
Asked if Mr Corbyn had decided not to withdraw the whip from Ms Shah, his spokesman said: "Having met her, he's chosen not to." But he stressed that the situation was fluid and disciplinary matters were for the ruling NEC.
David Cameron piled on the pressure during Prime Minister's Question time, urging Mr Corbyn to "deal with the anti-semites" in his party.
The PM added that it was "frankly extraordinary" Ms Shah was still not suspended.
"Frankly it'll be too many in the hours in the day before that happens to the member in question."
Following PMQs, a spokesman for the Prime Minister went in even harder. "If the Labour party had a shred of decency she would be immediately suspended...Jeremy Corbyn shd be ashamed of himself," he said.
Shadow Energy Secretary Lisa Nandy became the first Shadow Cabinet minister to publicly call for a suspension, revealing she had met Mr Corbyn in person to urge tough action.
Ms Nandy told the BBC's Daily Politics that suspension was the usual course of action with such highly serious allegations.
"We have a policy that people who make anti-semitic remarks are suspended and an investigation Is carried out…I have made clear to the leaders' office my view that that policy ought to be followed without exception," she said.
"I think there's a real problem for the Labour Party if we don't look like we're taking these things seriously.
"The right thing to do is to do a full investigation and make sure we don't tolerate anti-semitism in our party at all."
Several members of the NEC and Shadow Cabinet want Ms Shah to be suspended to allow a proper investigation into her conduct, including any other remarks she may have made or shared on social media.
Rochdale MP Simon Danczuk, who is currently suspended after a sexting scandal, was quick to ask if the same rules applied to all MPs.
Despite condemnation from David Cameron, Ms Shah won the support of the Tory MP who is vice-chairman of Conservative Friends of Israel.
And the Jewish Community Safety Trust also welcomed her Commons statement.
Related