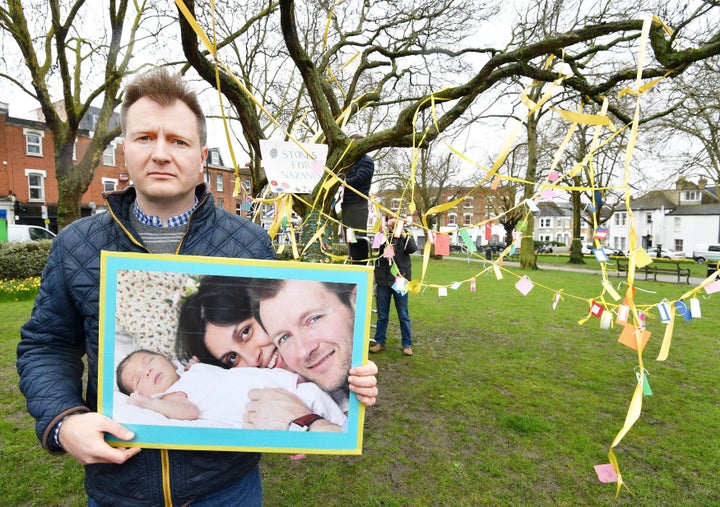 The British mother jailed in Iran and accused of trying to overthrow the regime has now been hit with the further charge of "spreading propaganda", her husband has confirmed.
Nazanin Zaghari-Ratcliffe, who has been imprisoned since 2016, was warned by an Iranian judge that she is likely to be convicted. She was not allowed a lawyer during a hearing on Saturday, where she once again protested her innocence.
According to a press release circulated by her husband, Richard Ratcliffe, who is campaigning for her release, she told the court: "I have never been involved in overthrowing the regime. I do think the government here needs to reform, but I have never been involved in any attempts to change the regime. I have my red lines with some of the political groups who want to be an alternative. I do not want to overthrow the regime."
The Free Nazanin Campaign also said she was allowed to phone the British embassy in Tehran for the first time in two years.
The mother of one was arrested in 2016 during a holiday, which her family said was to introduce her baby daughter to her parents.
The 39-year-old, from Hampstead, north London, is currently serving a five-year sentence for plotting to overthrow the Tehran government. She denies the charges.
Nazanin's plight risked being made worse last year after Foreign Secretary Boris Johnson said that she had been "training journalists" during her visit to Iran, which her family denies.
Downing Street said on Monday that officials were seeking further information from Tehran.
The Prime Minister's official spokesman said: "The Foreign Office is urgently seeking more information from the Iranian authorities.
"The UK Government remains committed to doing everything possible to help secure Ms Zaghari-Ratcliffe's release and alleviate her suffering."
Related