A dad decided to share an old email he sent to his son's first babysitter with the internet, and it's the most detailed email you'll ever read.
Reddit user Fordiman explained his wife had forwarded him the email that he sent years ago when they had entered parenthood for the first time.
"Hope it's useful for you."
Notice his use of the word "quick".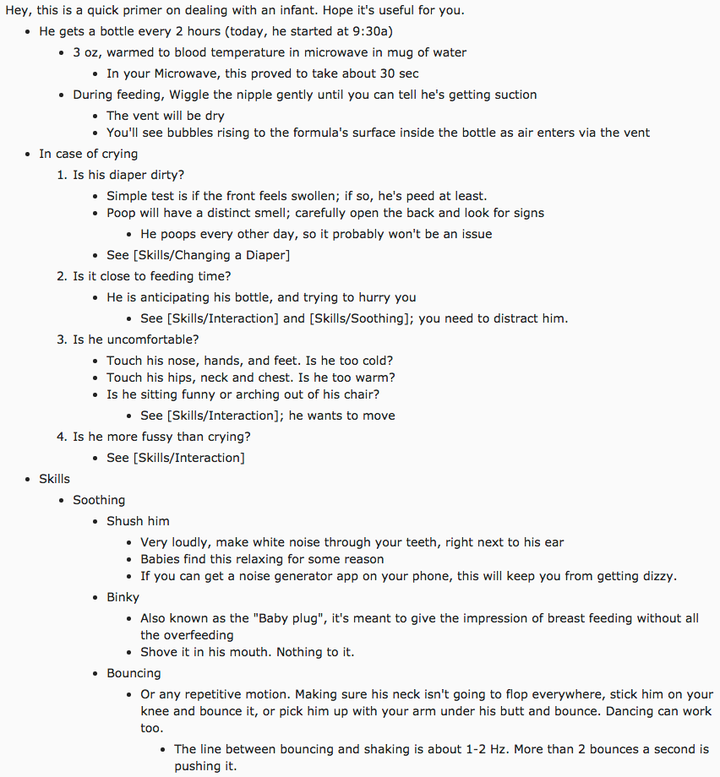 The email started with some generic instructions that you'd expect a babysitter would want to know, including when he gets his bottle and what to do when he's crying.
Things soon became more intense when the new dad started giving points under different subtitles.
Under "skills", he instructed the "line between bouncing and shaking is about 1-2 hz", explaining that more than two bounces a second is pushing it.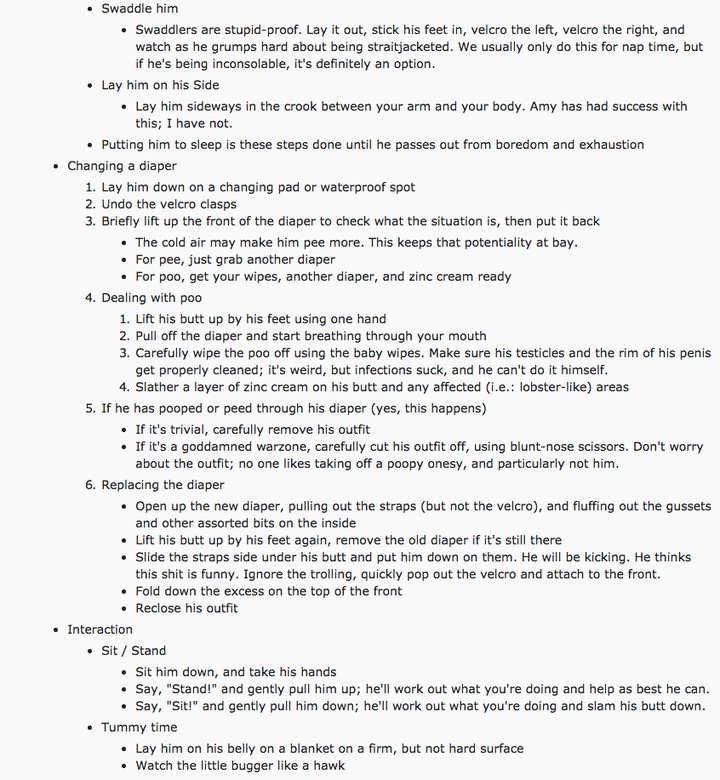 The next section of the email (above) then gives a very, very detailed guide on how to change a nappy.
Luckily enough for the babysitter, there is a shorter six-point guide ranging from how to lay him down on the mat, to what to do if there's poo in his onesie.
It then swiftly moves on to "interaction".
"Say 'stand!' and gently pull him up, he'll work out what you're doing and help as best he can," it reads.
"Watch the little bugger like a hawk."

The detailed email ends with how to "dance" with the baby (wiggle him back and forth in short jerks) and what music he likes (live guitar, naturally).
While others seemed to think the guidance was on point: "This is great. I've done dog sitting before and had a long list like this for some very spoiled pups, well one of them was old and sick.
"You never know what someone doesn't know. I feel like I could try and babysit now!"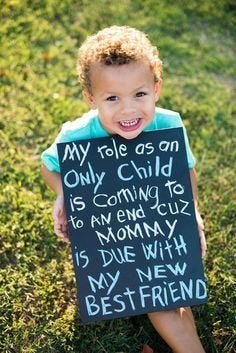 Best Blended Family Baby Announcements