People have reacted with outrage and bewilderment at the new design for the pound coin, set to enter circulation in 2017.
The new 12-sided coin will replace the current one, which has been in use for three decades, and will be harder to counterfeit.
The currency, which has been created using "cutting edge technology" by the Royal Mint, will enter circulation in January 2017.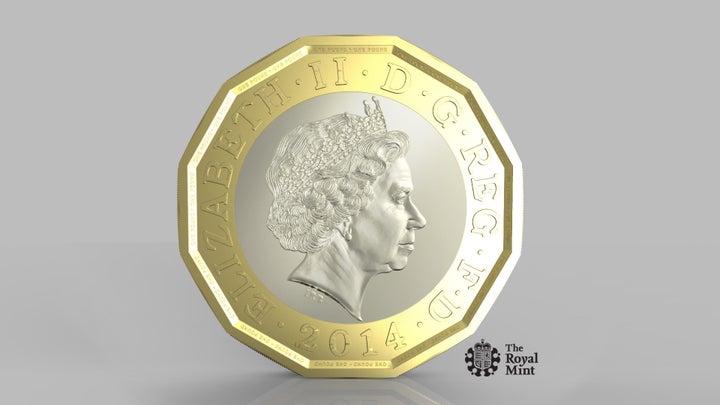 By autumn 2017, the current £1 coin will no longer be accepted in shops and so business have been warned they will have to take a number of steps in response.
check whether they operate equipment that handles the £1 coin.

contact their equipment supplier to find out if they need to make any adaptations or upgrades.

make the necessary changes to their coin handling equipment.

train their staff on the features of the new £1 coin.

make arrangements with their bank or cash in transit provider to return the current £1 coin and new £1 coin in separate packaging.
It seems the prospect of a new pound coin was too much for some to handle...
Many people also pointed out that the coin bears more than a passing resemblance to the old threepenny bit...
David Gauke, the Chief Secretary to the Treasury, said: The pound as we know it will not be round for much longer. The introduction of this new £1 coin will be a highly significant event and we are working with The Royal Mint to ensure key industries are ready and to ensure a smooth transition.
"The new £1 coin will be the most secure of its kind in the world and its cutting-edge features will present a significant barrier to counterfeiters, reducing the cost to businesses and the taxpayer."
Adam Lawrence, Chief Executive of The Royal Mint, said: "We are hugely proud of the new 12-sided £1 coin, which has been designed using cutting edge technology at our South Wales site.
"We would encourage business owners to visit the website as soon as possible, to find out how the new £1 coin could affect their business and what steps they need to take to prepare for the launch of the coin in March 2017."
Popular in the Community