Vicki McKay was in the middle of reading the news on Radio New Zealand (RNZ) when the 7.8 quake hit.
But the newsreader did not lose her cool.
She said to listeners: "Yes, Wellington, we are undergoing a fairly dense earthquake at the moment so please just get to somewhere where you safely under some protection because this is long and rolling and getting worse every five minutes.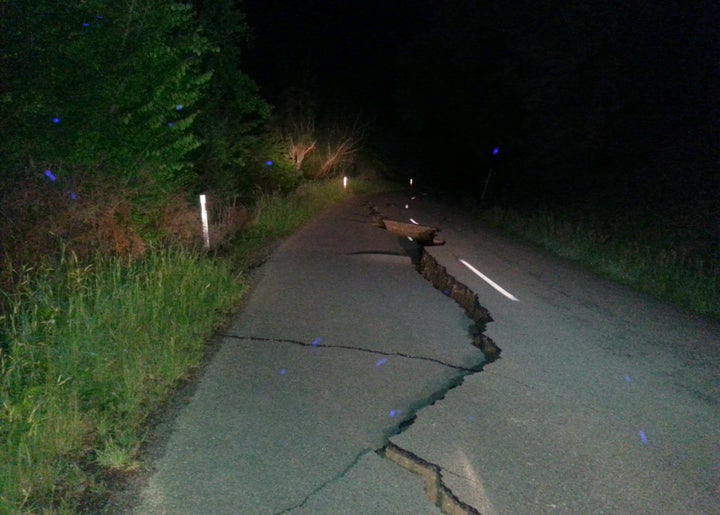 "I can honestly say I doubt I'll be able to stay in the chair for much longer. Hopefully it will calm and ease off.
"It's definitely the biggest earthquake had in Wellington for some time."
The quake then subsided, with McKay saying: "It's stopped rolling now, which is fortunate.
"I sincerely hope that you're all okay."
She was praised by many for her calm manner...
Two people were killed in the quake, the epicentre of which was near the town of Kaikoura, north-east of Christchurch, on New Zealand's South Island.
Injuries have also been reported in some areas.
Hundreds of aftershocks have since struck and many roads and buildings have been damaged.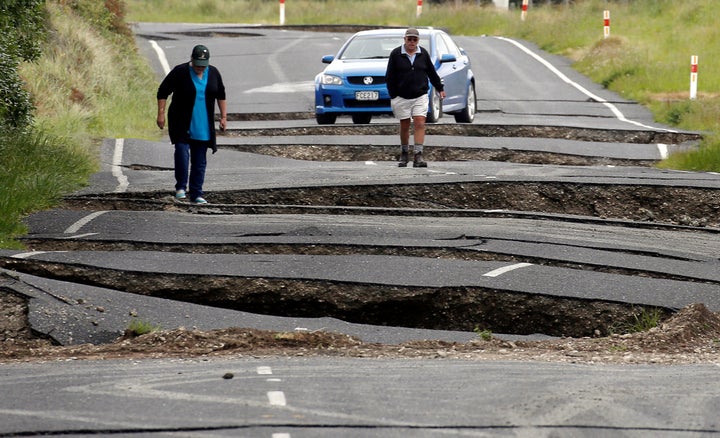 The Associated Press reported that there were plans to send in military helicopters and a navy ship to rescue about 1,000 tourists and hundreds of residents who remain stranded in Kaikoura.
Electricity and phone lines have also been damaged.
A video also emerged of some animal victims of the quake - three cows stranded after a landslide:
Tsunami gauges recorded a wave of 2.5m at Kaikoura and a 1m wave in Christchurch, according to Weatherwatch.co.nz.
The powerful earthquake near Christchurch caused strong tremors to be felt more than 200 kilometres away in the capital of Wellington.
In a video posted to his Twitter feed, New Zealand prime minister John Key said that the immediate priority was ensuring the people of Kaikoura have essential supplies like food and water, but that in the long-term, infrastructure would need to be repaired.
He said damage to roads and other basic infrastructure would cost billions of dollars to repair.
Christchurch, the South Island's biggest city, is still recovering from the a 6.3 quake in 2011 that killed 185 people and caused devastating damage.
Related