New Zealand is still reeling from the worst mass shooting in its history, allegedly carried out by a self-described racist who live streamed some of the attack online.
Here's what we know so far:
The victims
An updated list of the victims as they're named can be found at the end of this article.
At least 41 people were killed at the Masjid Al Noor mosque in central Christchurch while at least seven people died inside the suburban Linwood Masjid Mosque.
One person died in hospital. In all, a total of 49 people were killed in Friday's shootings.
Four people died en route to the hospital.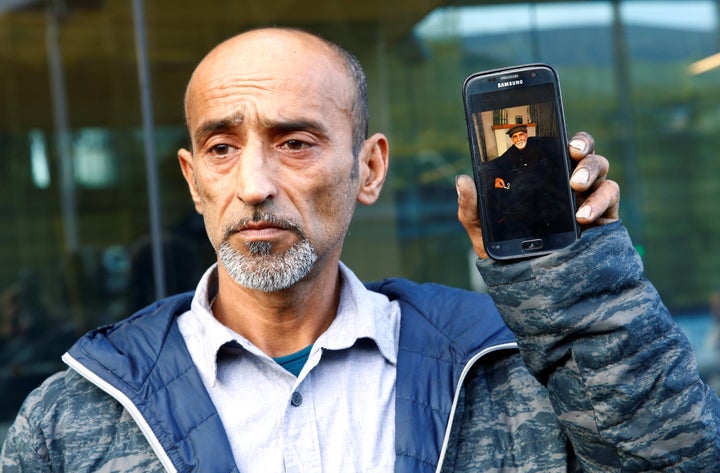 The majority of the patients were said to be male, aged between 30 and 40, while two of them are boys aged two and 13.
A four-year-old girl was transferred to a hospital in Auckland in a critical condition.
Several of those killed or wounded were from countries in the Middle East or South Asiam including Jordan, Malaysia, Bangladesh, Saudi Arabia, India, Turkey and Afghanistan.
Funerals were planned on Saturday for some of the victims.
The injuries
Twelve operating theatres worked through the night on the more than 40 people wounded, hospital authorities told Reuters..
Christchurch Hospital chief Greg Robertson, said: "We have had patients with injuries to most parts of the body that range from relatively superficial soft tissue injuries to more complex injuries involving the chest, the abdomen, the pelvis, the long bones and the head.
"Many of the people require multiple trips to the theatre to deal with the complex series of injuries they have."
He said a two-year-old boy was in stable condition, as was a 13-year-old boy.
39 people remained in the care of Christchurch Hospital on Saturday, 11 of them in intensive care.
Seven of the injured have since been discharged.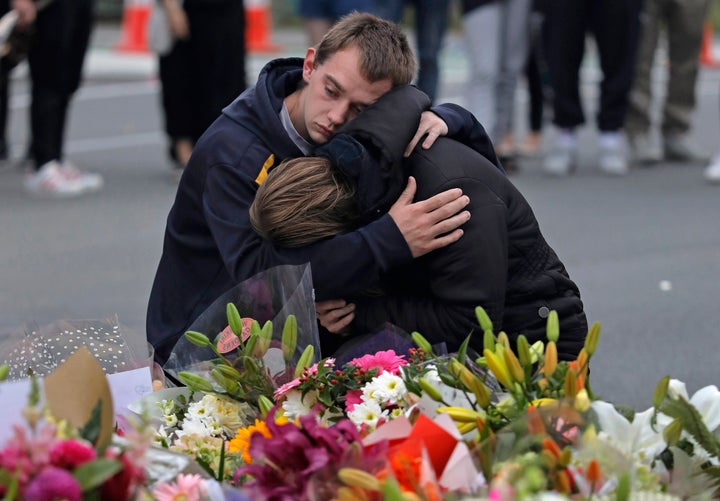 The suspected shooter
Brenton Tarrant, a 28-year-old from Australia, was charged with murder and appeared at a Christchurch court on Saturday morning.
He was remanded until 5 April. Police said further charges were expected to follow.
In the video livestreamed on Facebook on Friday, the man who claimed responsibility for the shooting said he came to New Zealand to plan and train for the attack.
He said he was not a member of any organisation, but had donated to and interacted with many white nationalist groups. Although two other men and a woman have been detained in connection with the attack, he said he had acted alone and no group ordered the attack.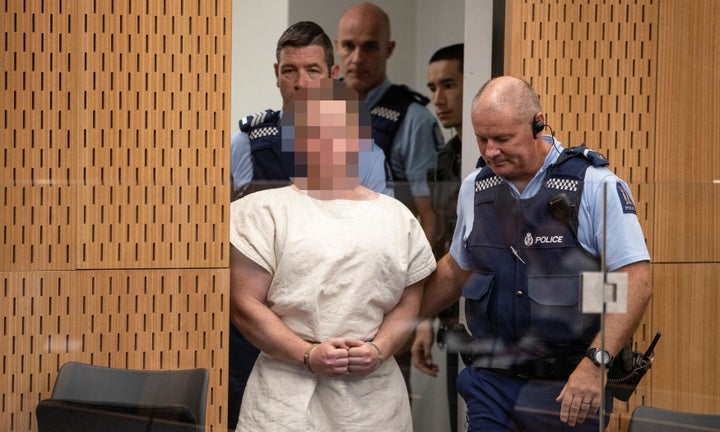 Masjid Al Noor and Linwood Masjid mosques in Christchurch would be the targets, he said, as would a third mosque if he could make it there, the Press Association reports.
He said he chose New Zealand because of its location, to show that even the most remote parts of the world were not free of "mass immigration".
The other suspects
Two others are in custody over the attacks and police are working to establish whether they had any involvement in the incident.
A fourth person arrested on Friday, who was in possession of a firearm but with the intention of assisting police, was released a short time later.
Police said they were not actively looking for any identified suspects but said "that doesn't mean they don't exist".
The livestream video
The online footage, which appeared to have been captured on a camera strapped to a gunman's head, showed him driving as music played in his vehicle. After parking, he took two guns and walked a short distance to the Masjid Al Noor mosque and opened fire.
The gunman spent more than two minutes inside the mosque, spraying terrified worshippers with bullets repeatedly.
He then walks outside to the street, where he shoots at people on the pavement. Screams can be heard in the distance as he returns to his car to get another rifle.
At one point he says: "There wasn't even time to aim, there was (sic) so many targets."
The gunman then walks back into the mosque, where there are at least two dozen people lying on the ground.
After walking back outside and shooting a woman, he gets back in his car, where the song Fire by English rock band The Crazy World Of Arthur Brown can be heard blasting from the speakers.
The singer bellows "I am the god of hellfire!" and the gunman drives away. The video then cuts out.
The man in the video also encouraged viewers to "subscribe to PewDiePie", a controversial YouTube star who has since tweeted to distance himself from the attacks.
The manifesto
The manifesto cited "white genocide", a term typically used by racist groups to refer to immigration and the growth of minority populations, as his motivation.
A Q&A section reads: "Were/are you a racist?"
"Yes, by definition, as I believe racial differences exist between peoples and they have a great impact on the way we shape our societies."
Another asks: "Who are you?" The answer says: "Just a (sic) ordinary White man, 28 years old. Born in Australia to a working class, low income family."
"My parents are of Scottish, Irish and English stock. I had a regular childhood, without any great issues. I had little interest in education during my schooling, barely achieving a passing grade."
He adds: "I am just a regular White man, from a regular family. Who decided to take a stand to ensure a future for my people."
He describes himself as "a private and mostly introverted person" and admits he is racist, adding that he is an "Eco-fascist by nature".
Part of the manifesto cites "Darren Osbourne" – an apparent reference to Darren Osborne who drove a van into a crowd of worshippers leaving Finsbury Mosque in June 2017.
Listing other perpetrators of massacres, it reads: "I support many of those that take a stand against ethnic and cultural genocide. Luca Traini, Anders Breivik, Dylan Roof, Anton Lundin Pettersson, Darren Osbourne etc."
Luca Traini, is a far-right extremist suspected of shooting six Africans in Italy in February 2018. The magazines also referenced multiple battles in which the Ottoman Empire was defeated.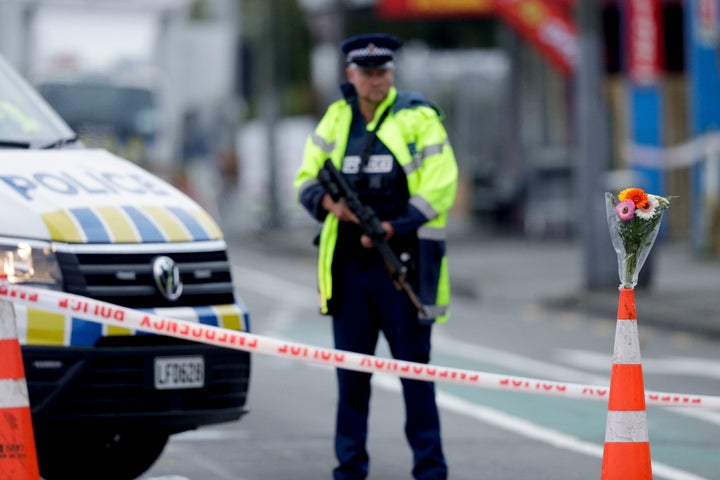 The weapons
Tarrant lived in Dunedin, on New Zealand's South Island, and was a member of the Bruce Rifle Club, according to media reports which quoted club members saying he often practiced shooting an AR-15, which is a lightweight semi-automatic rifle.
The suspect held a Category A gun licence which enabled him to legally obtain semi-automatic weapons.
The firearms used in the mosque shootings appeared to have been modified.
Two improvised explosive devices were found on a vehicle after the shootings and were defused by police.
New Zealand's gun laws
Prime minister Jacinda Ardern reiterated her promise that gun laws would change in New Zealand, and said the firearms used in the mosque shootings appear to have been modified.
Police Association President Chris Cahill said the weapons used in the mosque shootings were banned in Australia after the Port Arthur massacre in 1996 in which 35 people were gunned down.
The AR-15 was used at Port Arthur, as well as a number of high-profile mass shootings in the United States.
Arden said: "New Zealanders will question how someone can come into being in possession of weapons of this nature."
She added: "Our gun laws will change."