In April 1950, Eric and Edith Willis got married and became the first NHS nurses to be allowed to live together outside the standard nurses quarters.
The pair had met during their training at the Preliminary Training School of Derbyshire Royal Infirmary in 1948 – the year the NHS was founded. They started dating a year later and when they fell in love, their matron gave permission for them to shirk tradition, tie the knot and live outside the hospital grounds.
As the NHS celebrates its 70th birthday, Eric now 96, and Edith, now 93, tell HuffPost UK what it was like to work for the newly created health service and how they think things have changed for nurses today.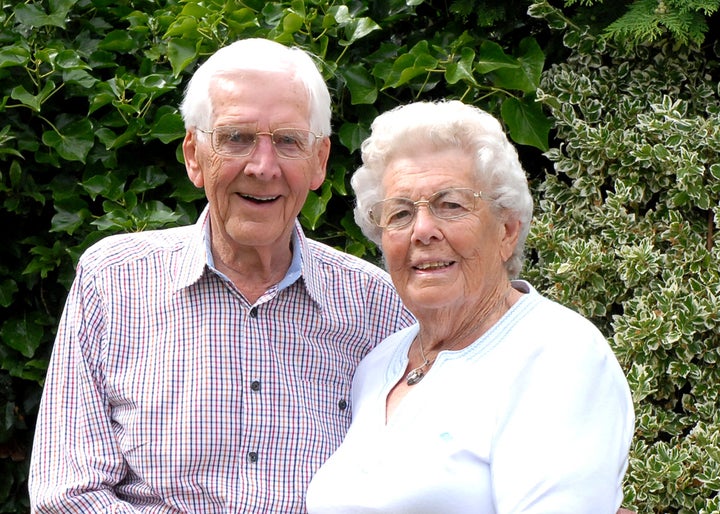 The couple, who now live in Liverpool, dedicated decades of their lives to nursing, with Eric retiring aged 65 in 1985, while Edith retired from the NHS aged 60 in 1984, before continuing to work in the private sector until she was 72.
Today, just 11.2% of NHS nurses are men, but as one of the first males to enrol for training in 1948, Eric was even more outnumbered.
"I stood out like a sore thumb!" he says. "I was excluded from some of the lectures dealing with sensitive parts of the anatomy like reproduction and was told to go and read it up. They didn't know what to do about a uniform for me so I just wore a white coat."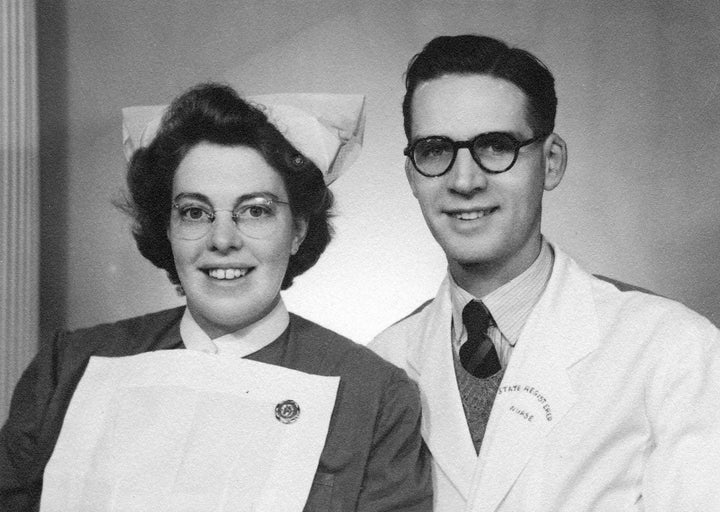 The pair qualified in 1951 and Edith fell pregnant with their son, Clarke, the following year. As a new mum, she worked three days per week as a night sister at an old people's home before moving to the now-closed Hospital for Convalescence and Rehabilitation at Etwall, Derbyshire. Edith worked at the hospital for 27 years, taking only short career breaks to have two more children, Ruth and Nigel, and she witnessed changes across the industry first-hand.
"The NHS has become more technical and Nurse Training has become more academic," she says. "More patients were in for a longer period and we got to know them. We didn't have targets to meet. There was no disposable equipment and everything was scrubbed, sterilised and reused. Some treatments we gave are not given today; enemas were commonplace and gastric wash-outs, particularly pre- and post-op."
Eric worked as a district nurse making house call from 1952 to 1975, before training to be a nursing tutor and teaching the next cohort. "As a district nurse I rode a bike in all weathers and carried all the equipment with me on the bike," he remembers.
"I could spend a lot longer with patients then than they can today and often had to do jobs in the house before I could carry out the nursing care. Some homes were crowded, dirty and lacking in basic facilities."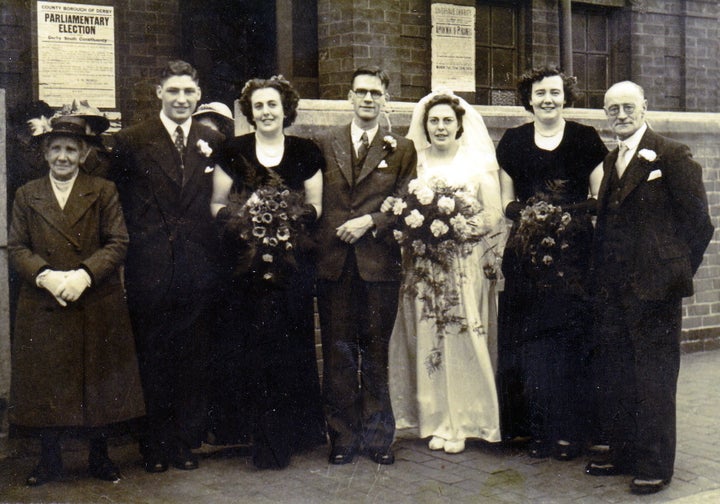 The couple didn't have a phone in their house, so Eric had to walk to the telephone box at the end of their road first thing every morning to call the central office and find out his postings for the day.
"Sometimes I would be kept waiting in the cold for someone to finish their telephone call," he says.
Both describe nursing as more physical than it is today due to the cumbersome nature of the equipment. Edith says matrons and ward sisters were particularly strict about cleaning and appearances.
"They were quite fussy about the beds – they had wheels that had to face in a certain direction and the sheet fold-over had to be 18 inches precisely and this was checked," she recalls.
Nursing has united Eric and Edith throughout their 68 years of marriage. Eric shares the secret to a long and happy partnership: "Never stop courting, sharing and caring for each other."