Tens of thousands of people have taken to the streets of London to protest about the future of the NHS.
Organisers have described the national demonstration as a rallying call to save the health service as "more austerity in the NHS represents a real risk to the safety of patients and the service".
Support came from presenter Sue Perkins, who tweeted: "Love & support to all those marching for the NHS today, with a special shoutout to KONP, West Cornwall Health Watch & the gang in Penzance."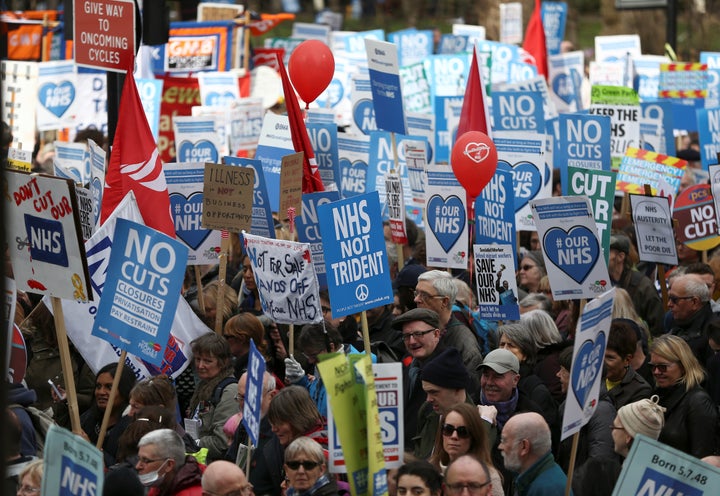 Campaigners, medics and members of the public taking part in the march held home-made banners which read "Where are the 350 million? #EU doctors" and "Devon says no to death by service cuts".
Some messages such as "NHS4Ever" were written on T-shirts , bags and umbrellas.
The demonstrators began the march to the sound of pounding drums, blaring whistles and by chanting "Jeremy Hunt, we are here to say, our NHS is here to stay".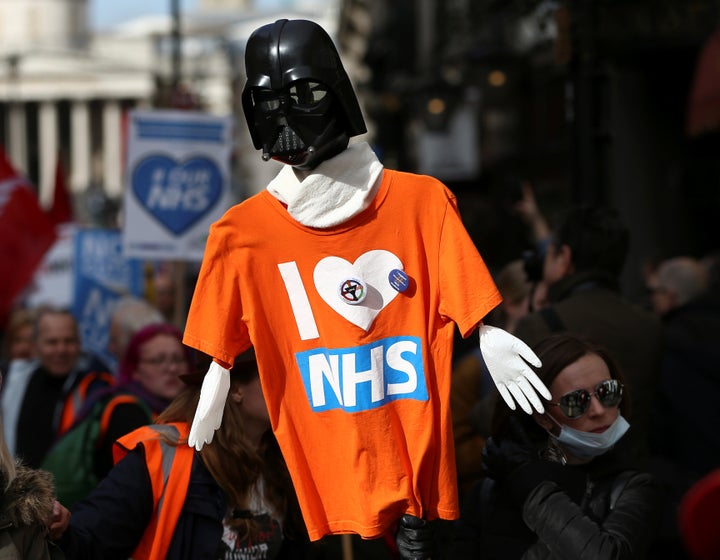 The protest included a short march from NHS England to Parliament Square.
Demonstrator Felix Ramos, 53, of Hackney, east London, stood next to a coffin on the march.
He said: "Many people are not going to get the help they need. If you do not have health, there is no life.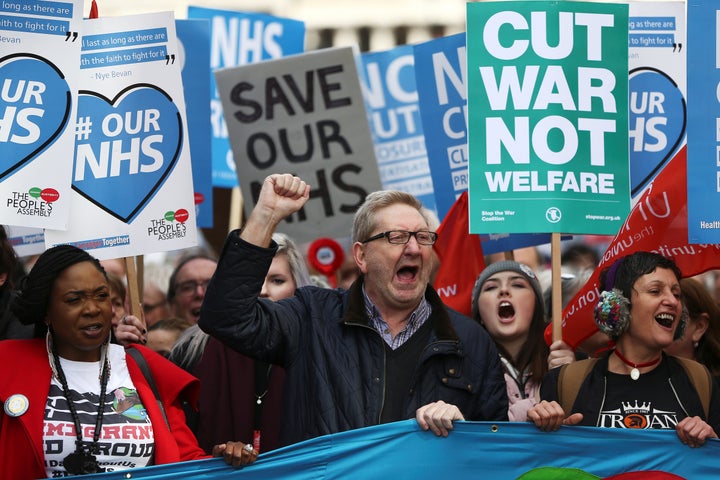 "Privatisation does not work for life. It is not going to care for the vulnerable but it might care for people who can afford special treatment. It is not for the majority."
Dr David Wrigley, a GP from Carnforth, Lancashire, and deputy chair of the BMA council, was among the front-line staff marching under the slogan "Our NHS, No Cuts, No Closures, No Privatisation".
He said: "Today's march is a cry for help for anyone who uses the NHS because it is in such a desperate situation. We need to highlight it.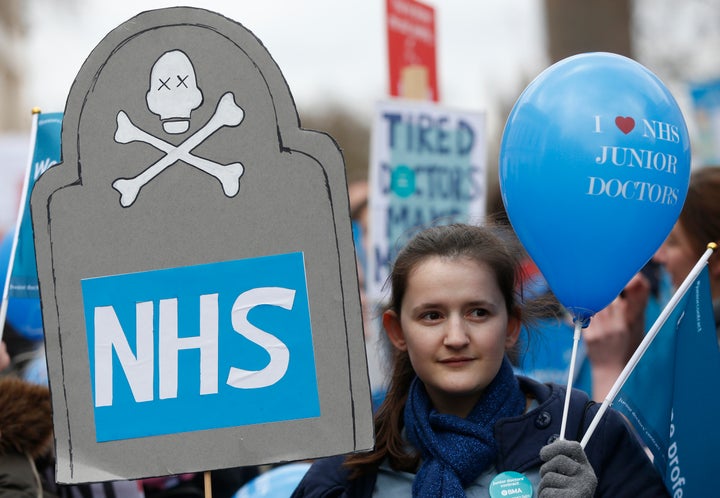 "As a doctor I see day-to-day the serious pressures in the NHS due to the funding cuts from the Government.
"Patients are not getting the care they deserve. We are a country that can afford the funding that is required."
The campaigners, who say the NHS is at breaking point, hope the march will put pressure on the Government ahead of next week's Budget.
Dr Wrigley added: "I guess it is also a wake-up call for Theresa May and the Chancellor... we demand they fund the NHS adequately. If the Budget does not bring about any further funding increase, there would be uproar."
Junior doctor and GP trainee Dr Jeeves Wijesuriya believes the demonstration is a chance for the Government to plot a new course for the NHS.
Speaking on behalf of the BMA, he said the NHS "in reality faces £26 billion of health and social care cuts due to political decisions".
He told the crowd: "What is sustainable about debts that can only be paid with our patients' health and yet still won't be settled?
"Where is the transformation when the money to build new hospitals and health centres is being siphoned off to pay debts?"
Related