Hospitals will have to make "unpalatable" decisions about care levels and jobs unless the NHS gets an increase in funding, the head of one of the service's largest trade bodies has warned.
NHS Providers chief executive Chris Hopson said the health service is "increasingly failing to do the job it wants to do, and the public needs it to do, through no fault of its own".
Writing in The Observer, he warned that senior hospital trust managers face a "stark choice" between investing the money needed or "watching the NHS slowly deteriorate".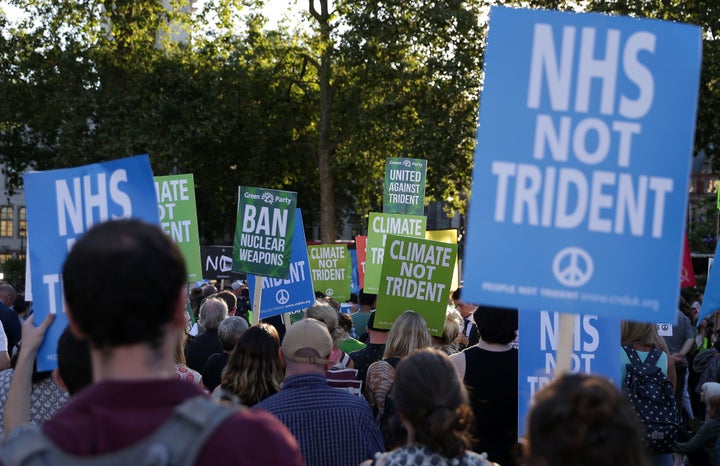 This could mean staff cuts, the introduction of charges or "draconian rationing" of services and treatments.
The latest figures show patient waiting times and delayed hospital discharges are at record levels.
Three years ago 5% of hospitals were in financial deficit - this has risen to 90%.
Missed A&E waiting time targets have gone from 10% to 90% in the same period.
Hopson called for "an open, honest, realistic, national debate on what gives" if no more money is made available to health trusts in the Chancellor's Autumn Statement on November 23, reports the Press Association.
He told the paper: "Thanks to the dedication of staff, NHS performance rarely goes off the edge of a cliff. As the 1990s showed, instead we get a long, slow decline that is only fully visible in retrospect. It's therefore difficult to isolate a single point in that downward trajectory to sound a warning bell.
"But NHS trust bosses are now ringing that bell – we face a stark choice of investing the resources required to keep up with demand or watching the NHS slowly deteriorate.
"Trusts will, of course, do all they can to deliver efficiency savings and productivity improvements. But they are now saying it is impossible to provide the right quality of service and meet performance targets on the funding available."
Hopson's intervention comes the day before senior NHS England directors face the Commons health select committee. Professor Keith Willett, director for acute care, and Pauline Philip, urgent and emergency care director, will join health minister Philip Dunne in being grilled by MPs.
It also sits against a background of junior doctors planning week-long walkouts in October, November and December in protest over a new contract.
Hopson, whose organisation is the trade association for acute hospital, ambulance, community and mental health services in the NHS, suggested that if there is no more money available it could lead to rationing of care, shutting down some services, formally relaxing performance targets, increasing charges, and "more explicitly controlling the size of the NHS workforce".
He added: "These are all approaches adopted by other public services such as prisons, local government and the police when faced with similar funding challenges over the past decade – though they would clearly provoke public unease and ministerial anxiety if applied to the NHS."
A Department of Health spokesman told the newspaper: "We know the NHS is under pressure because of our ageing population, but we rightly expect the service to continue to ensure that patients get treated quickly."
The government says it is giving NHS England the £10bn it asked for.
Popular in the Community