The government does not know how many of the 144,000 people it has told to self-isolate through its Test and Trace system since May have actually done so, HuffPost UK understands.
Although the Department of Health and Social Care collects data about the number of people told to stay at home, it does not have figures about how many people actually comply – despite the fact that following the rules was said by the PM to be crucial to the route out of lockdown.
Boris Johnson said in May: "If you are contacted by an NHS tracer and you've been told you have been for more than 15 minutes less than two metres away from someone who has tested positive for coronavirus, then you should self-isolate.
"If people don't, we will consider bringing in financial sanctions, fines."
But the Department of Health and Social Care this week said it does not hold data on how many people – if any – were following the rules in the first place.
Without data on how many people are following the instructions, it is unclear how the government will know whether money woes – or other factors – are preventing people from staying off work in large numbers, and thus whether more support or different measures may be needed.
According to Department of Health and Social Care data, around three-quarters (75.7%) of the 30,797 people who tested positive for Covid-19 between May 28 and July 1 were reached by NHS Test and Trace and asked to hand over details about who they had been in close contact with.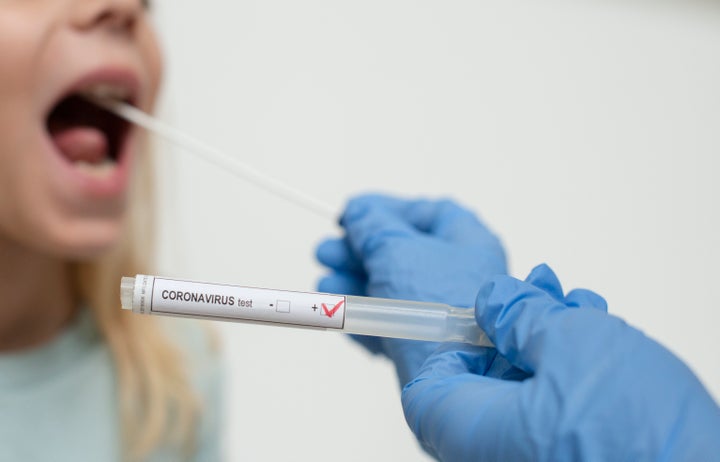 The stats show that 85.1% of their close contacts – or 144,501 people – were then subsequently reached by the Test and Trace programme and told to self-isolate.
What are the rules about self-isolation?

Under the current guidelines, anyone who develops symptoms of Covid-19 must self-isolate for at least seven days, while anyone in their household must remain at home for 14 days.

If the person is tested and gets a negative result, they and their household no longer have to quarantine.

Meanwhile, people contacted by NHS tracers because they have been in close contact with someone who has tested positive for the virus must self-isolate for 14 days from the last time they saw them.

However, unless that person goes on to develop coronavirus symptoms, their household does not need to self-isolate as well.
Dame Gillian Guy, who is chief executive of Citizens Advice, said while the government had taken "bold steps" to support workers during the coronavirus crisis, "it needs to look again at how it can support people to do the right thing and self-isolate under Test and Trace".
"Some, such as the self-employed or those in lower-income jobs, don't qualify for statutory sick pay," she said. "If they can't work from home, they'll find themselves forced to choose between following public health guidance or protecting their income."
Even those who are eligible for the payments might struggle to make ends meet, she added.
"The government should fast-forward its existing plans to extend statutory sick pay to those in lower income jobs, and make it easier for those who are self-employed to get employment support allowance."
In July 2019, the government launched a consultation into whether extend sick pay to another 2m low-paid workers.
Guy added: "People need enough to live on, so they can self-isolate if asked to without fear of being pushed into hardship."
A spokesperson for the Department of Health and Social Care said: "The continued fall in new cases across the country demonstrates that the public continue to play their part in reducing the spread of the virus to keep themselves, their families and communities safe, and to protect the NHS.
"If we find that significant numbers of people are not complying with isolation instructions, we will not hesitate to introduce tougher measures."