Boris Johnson's test-and-trace crisis has deepened after official figures showed that the number of tests completed in 24 hours had plummeted in just a week.
The figures for the week between September 3 and September 9 showed that just one third of "in-person" tests had results back within a day, a dramatic fall on the 66.5% the week before.
In-person tests, which cover local test sites, mobile testing centres and regional centres, are meant to be the drivers of the government's bid to expand the system to the community.
The latest figures are a long way from the PM's promise to get 100% of most tests back within 24 hours by the end of June.
The statistics for home test kits and satellite test centres - used for care homes - are even worse, falling to just 5.7% completed in 24 hours, down on 11.5% the previous week.
Just 1.9% of people in England who used a home test kit for Covid-19 received their result within 24 hours in the week to September 9 - the lowest percentage since Test and Trace was launched at the end of May.
The department for health and social care admitted in its latest update: "The percentage of test results received within 24 hours for in person tests notably decreased from the previous week.
"For all routes combined, 14.3% of tests from all test sites were received within 24 hours of a test being taken compared to 32.0% in the previous week."
The 33% proportion of in-person test results returned within 24 hours was the lowest since the week to June 17, when the figure stood at 31.3%.
Even on the government's target of getting tests done by the end of the next day, just 64.7% of in-person tests results hit the target and 28.2% for all routes combined.
Johnson told the House of Commons on June 3 he would get "all tests turned around within 24 hours by the end of June, except for difficulties with postal tests or insuperable problems like that".
Much of the problem appears to centre on commercially-run labs that carry out the in-person tests. NHS labs in hospitals have a much better record, with 88.8% of tests results returned within the 24 hour target.
The PM admitted this week that the capacity in the system is not "enough" to cope with a spike in demand, and the whole project has come under fire for severe delays for hospital staff, school pupils and teachers.
The huge pressure on the system was confirmed in the latest figures, which showed a total of 18,371 new people tested positive for Covid-19 in England in the week to September 9.
This is an increase of 75% in positive cases on the previous week, and is the highest weekly number since Test and Trace was launched at the end of May.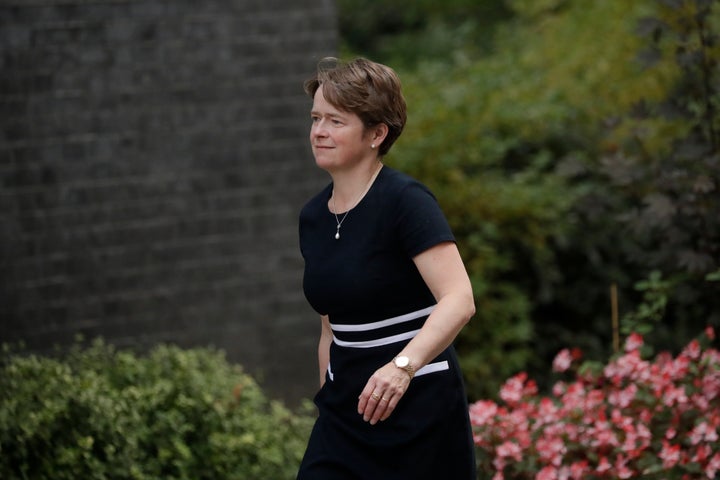 Shadow health minister Justin Madders said: "Four months after the test and trace system was set up it is a huge concern that performance continues to go backwards.
"The Government advice has been clear throughout that relaxing lockdown will only be successful if we have a fully functional test and trace system but instead we see it on the verge of collapse.
"Perhaps the biggest problem is that people cannot get tested which means thousands of people are not going into the system in the first place. Ministers must get a grip and fix testing now."
NHS Test and Trace chief Dido Harding is due to give evidence to MPs later on Thursday but Labour's shadow Commons leader complained that she had failed to appear in public since August 19.
"Where is the chair of the Test and Trace programme?" she said in the Commons.
In a statement, Harding said that two new commercially-run "Lighthouse Labs" would be set up in Newcastle and Bracknell to help scale up testing capacity ahead of winter.
"We are working tirelessly to boost testing capacity so that everyone who needs a test can get one," she said.
"Each day, around 200,000 people are successfully booking and taking tests and we are growing our capacity to 500,000 tests across the UK by the end of October, with more and more capacity being added each week."
Shadow health secretary Jonathan Ashworth said that it was time to expand the 44 NHS-run labs, which have a better record in hitting turnaround times.
"At what point will he step in and strip poor performing outsourcing firms of their lucrative public sector contracts?" he asked health secretary Matt Hancock.
Hancock defended the policy of using both private and public sector suppliers, and pointed to the big expansion in capacity that was powered as a result since earlier in the year.
The DHSC said that the new Lighthouse Labs follow the previous announcements of others in Newport and Charnwood, which will scale testing capacity to help deliver 500,000 tests per day by the end of October.
The four new labs come on top of ongoing work to build capacity at existing Lighthouse and partner lab facilities.
"Measures taken include recruitment of hundreds of additional staff and new technology to boost the number of tests processed. Surge laboratories will continue to maximise testing as demand rises," it said.
"A further 20 new testing sites are opening across the country this week, increasing the number of local booking slots available throughout England."
Responding to the figures, Dr Layla McCay, director at the NHS Confederation, said the spread of Covid-19 was not being controlled.
"It appears we are now in a position where the spread of the virus is no longer being adequately controlled, with new cases nearly tripling compared with the end of August.
"This is especially alarming at a time when winter is almost upon us, and access to testing has become a major problem, including for frontline staff...which could jeopardise the ability to restore services and keep up with Covid-19 treatment."
The percentage of "close contacts" reached improved slightly, from 69.2% to 73.9%. But it remains short of the 80% figure experts say is needed to make the system viable.
The PM's independent scientific advisers have repeatedly warned that stopping the spread of the disease requires more than 80% of "close contacts" of people with Covid reached by the system to be identified and then told to self-isolate.
But figures for the latest weekly update show that just 73.9% of those "close contacts" – defined as being within two metres of a Covid carrier for more than 15 minutes – are actually being reached.
Last week, the prime minister pinned his hopes for a return to normality in the UK on a "moonshot" plan to get millions of instant tests to the public for daily updates on their Covid status.
Under his proposal, which has been met with heavy scepticism by even his chief scientific adviser, those who test negative would then be free to go to work, the theatre or sports events.
With the public facing lengthy delays and an acute shortage of local testing availability, critics have suggested the government focuses its time and money instead on improving NHS Test and Trace.