An A&E nurse has claimed controversial new checks for people's eligibility for NHS treatment delayed him in arranging treatment for an elderly woman with sepsis.
The nurse said he was preparing to book in the woman for a chest x-ray after she arrived at the Royal London Hospital by ambulance last week but added he could not proceed until a form had been completed, establishing she was a British resident and therefore eligible to be treated for free.
The delay lasted around 20 minutes, he told HuffPost UK, adding that this was "proportionately big" because of the need to quickly administer antibiotics to people with sepsis.
Sepsis is a potentially fatal condition, which, The UK Sepsis Trust warns, can lead to "multi-organ failure, septic shock and death".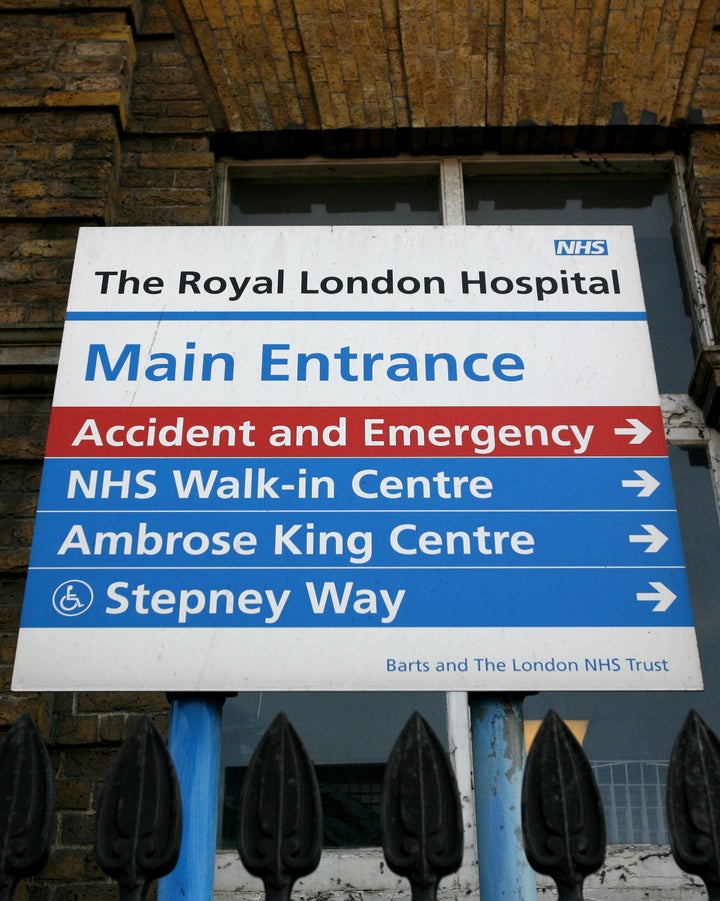 From Monday, NHS policy changed so that people who are not resident in Britain must now pay upfront for non-urgent hospital treatment while British residents must prove their eligibility.
Royal London Hospital has been part of a trial in the process and the nurse, who does want to be named, said he has started to see people required to complete the forms in A&E within the last two weeks.
While urgent care remains still free to all, the nurse said A&E was such a common point of entry for patients that its reception staff used it as a point to determine people's eligibility for any care they may receive after emergency treatment.
He said of the woman he was helping with sepsis: "I was delayed in treating her for those forms to be filled out.
"She was dropped off by the ambulance... [I was] doing bits and bobs, getting her sorted out, and then reception staff came back with a form saying 'we can't put you onto the system until you've filled in this form, you need to tell us where you live and tell us your address, tell us this, tell us that.
″'You need to make sure you don't have to pay for the care'."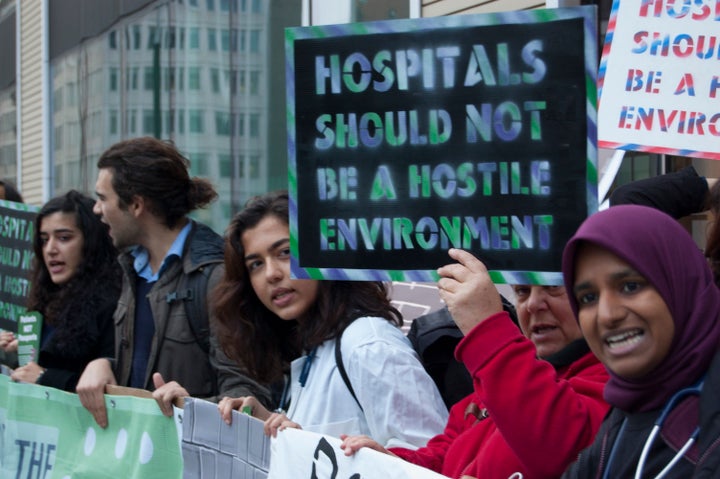 The nurse called this "an inhumane and inappropriate way really to administer checks". He added: "It was new and surprising to me and it felt very inappropriate."
When the nurse's description of what happened was put to Barts Health, the hospital's parent trust, a spokeswoman said: "We take pride in providing vital care to all our patients and anyone requiring urgent and emergency care will receive the care that they need.
"Like all NHS trusts we already have a responsibility to recover the cost of some treatment and we are working closely with national bodies to make sure we comply with their new regulations."
She added: "Our staff will follow national guidance to identify and record all patients who may be liable to charges, including in A&E, however care provided in A&E is always without charge."
The nurse said checking people's eligibility at A&E was a "grey area" as "the guidance is relatively broad on how and where the checks are implemented".
He added, since the checks were introduced, he saw forms being given to patients two or three times a day in A&E but said he was not always near the front door so new arrivals were not always in his sightline.
The new policy is meant to clamp down on supposed 'health tourism', where people not resident in Britain receive free NHS treatment.
Last week, the British Medical Journal noted the evidence was "consistently challenging the myth of widespread health tourism".
Dr Lucinda Hiam, one of the co-authors of the article, told HuffPost the case the nurse described was "extremely worrying".
She added: "Sepsis is a life-threatening condition: any delay to treatment can have serious consequences, and it certainly should not be delayed by administrative checks.
"We continue to call for the Government to withdraw these changes, which are putting patients at risk, and clinicians in an impossible position."
Dr Jessica Potter, a lung specialist at Queen Mary University London, said the new policy was a distraction from the larger problem of "chronic underfunding" of health services.
"The NHS is grossly underfunded and people are overworked and this is just a mechanism to scapegoat migrants and fuel xenophobia," she told HuffPost UK.