A top Tory minister faced a series of bruising exchanges on Question Time over controversial Government plans to cut benefits for disabled people - and even signalled the policy in the Budget was only a "suggestion".
Amid mounting criticism from Tory MPs and cross-party condemnation, Nicky Morgan made a shaky defence of the £4.4bn cut to Personal Independence Payments (PIP) that was a major plank of George Osborne's financial update.
Morgan, the Education Secretary, appeared to suggest the plan was only a "consultation" - when that has already passed that stage - and is "still being discussed".
Her comments, which do echo Osborne's own when he said he was "happy to listen to proposals" on Thursday morning, could pave the way for a dramatic U-turn similar to his climbdown over tax credits cuts last year and his "omnishambles" Budget four years ago.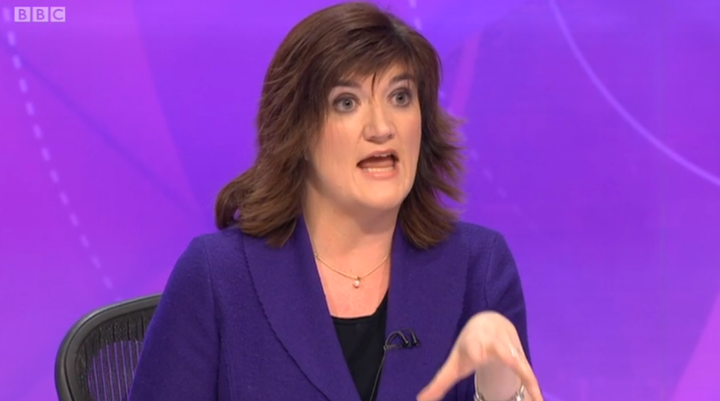 On Question Time, Morgan was criticised from all sides after being questioned about why the rich received a tax cut via a reduction in the corporation tax and disabled people faced the opposite.
Labour's Shadow Defence Secretary Emily Thornberry said: "This Budget was about choice and frankly I think George Osborne has shown his true colours by picking on those who can't fight back."
SNP frontbench MP Tasmina Ahmed-Sheikh said Osborne had "failed on everything and wants the disabled people of this country to pay for it".
Ukip MEP Roger Helmer said he had "picked on the disabled", adding: "There are all sorts of other groups you might want to pick on." "There are all sort of people you might want to look at other than the disabled"
The Cabinet minister, who does not have control of the policy, insisted: "This is a measure that is being discussed. It is still being discussed at the moment."
She added: "We've got to finish our consultation and the conversations we are having with MPs, but also disability groups and others, before we even bring any legislation forward."
The consultation finished a week ago and while the policy was quietly announced last Friday in a written statement while most MPs were away from Westminster, it was a prominent part of the Budget.
Pressed by presenter David Dimbleby on whether it was a consultation, she said: "It wasn't in the Budget speech, it was announced last week. There's been an independent review that's happened, proposals are being put forward, and we are continuing the conversation to make sure the PIP is targeted at the right people."
When the subject returned and David Cameron's pledge to protect the fund was referred to, she said: "The Prime Minister didn't deliver the Budget, the Chancellor did. This is a measure that was being talked about. It is a measure being discussed. It is still being discussed in Government."
She went on, suggesting there was no done deal: "It is something that has been put forward. There is a review, there's been a suggestion. We are not ready to bring the legislation forward."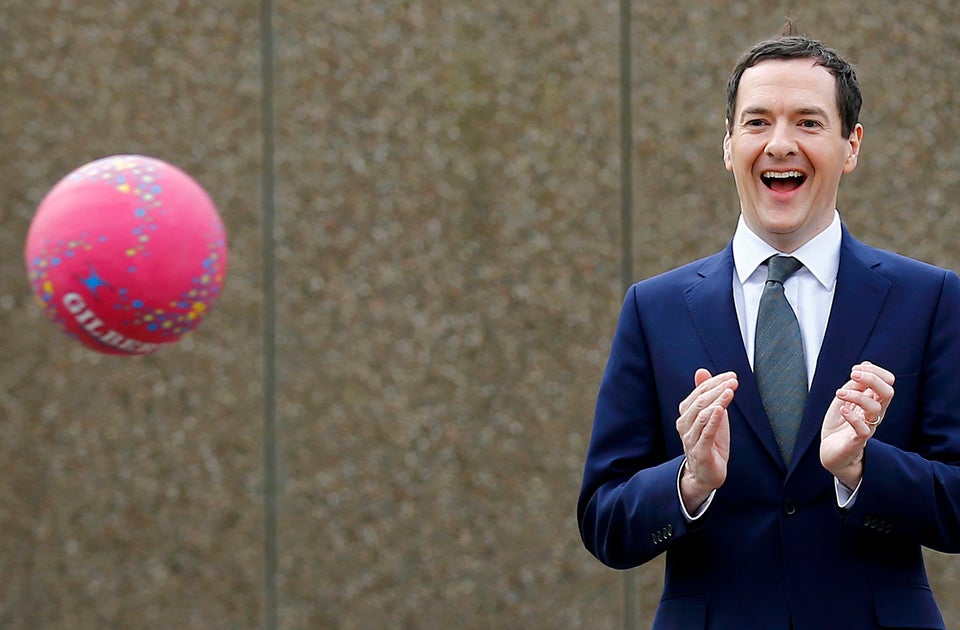 George Osborne visits school in Yorkshire
Popular in the Community