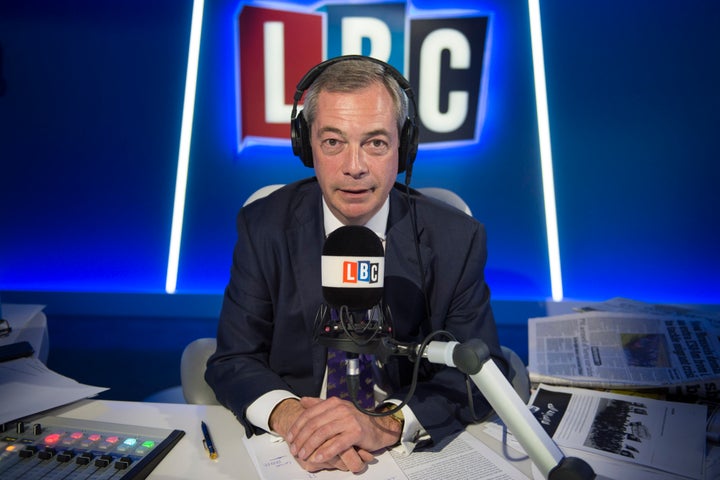 Some staff members at radio company Global Media called for Nigel Farage to be sacked from his LBC show for his inflammatory remarks about Black anti-racism campaigners, HuffPost UK can reveal.
The privately-owned firm – which has a stable of radio stations including Capital Radio, Heart and Smooth – has also come under fire for what is claimed to be its lack of diversity, despite Capital Xtra being the UK's biggest Black music station.
Following an appearance on Good Morning Britain on Tuesday, Farage compared Black Lives Matter to the Taliban while criticising the toppling of statues of slave owners, prompting accusations of "inciting" bigotry.
Farage stepped down from his LBC radio show on Thursday, LBC announced on Twitter.
"Nigel Farage's contract with LBC is up very shortly and, following discussions with him, Nigel is stepping down from LBC with immediate effect," the statement read.
"We thank Nigel for the enormous contribution he has made to LBC and wish him well."
A Black staffer at Global, who asked to remain anonymous, had previously told HuffPost UK that "many Global staff members want Farage out".
The staffer said: "The man is vile and racist. I'm upset he's working on a station across the corridor from the UK's biggest Black music station and he's allowed to say those comments on air."
HuffPost UK put this concern to Global, among other allegations, on Tuesday but a spokesperson declined to comment at that time specifically about Farage.
Responding to news of the right-winger's departure, a Global source told HuffPost UK: "I've been working at Global for more than two years now and still can't believe why they brought Nigel Farage on the line up for LBC."
"I'm very happy to see he has stepped down, I believe Nick Ferrari should do the exact same thing too. I also hope they start hiring more presenters of colour and I hope someone of colour will fill his spot," the source added.
News of Farage's departure has reignited calls for presenter Nick Ferrari to be sacked from LBC.
A clip of a panel discussion on The Pledge from two years ago resurfaced this week, in which LBC radio host Nick Ferrari asked journalist Afua Hirsch why she chooses to remain in Britain if she has an issue with slavery monuments.
The pair both regularly feature on the programme to debate topical news items.
"Why do you stay in this country?" the controversial presenter asked Hirsch, a Black woman.
"If you take such offence when you see Nelson's column, if you take such offence when you hear Winston Churchill's name [...] if it offends you so much, how do you manage to stay here?"
This sparked swift backlash with critics likening Ferrari's comments to the racist dogwhistle imperative "go back to where you came from".
A post about this exchange was shared on the company's internal work discussion forum for BAME staff members.
"Would love to hear Global's thoughts on this from one of the company's flagship presenters asking a fellow journalist, "why do you stay in this country?," the user wrote.
An LBC spokesperson said: "This television programme, which was broadcast 2 years ago, was not produced by LBC or broadcast on any of our platforms. That said, the true context of the programme in question actually sparked a constructive, well-spirited discussion which was fully debated at the time.
"Any regular listener to Nick will have heard him stand up for everyone regardless of race, gender, sexuality or anything else. This is simply not a fair or true characterisation of Nick."
The day before, a source told us that messages of disgruntlement around Farage's employment by LBC were shared in the same internal forum including a post, seen by HuffPost UK, which contained an article condemning the former Ukip leader.
TV and radio host Will Njobvu, who presents a show on Capital Xtra, tweeted on Monday: "Nigel Farage has compared Black Lives Matter protestors to the Taliban and I feel absolutely sick."
Njobvu also stated: "This man is trying to bring down the Black Lives Matter movement. He will NOT succeed."
Prior to Farage's departure, another Global source added: "Presenters are absolutely livid because by keeping Farage on-air, the organisation shows that they don't actually think Black lives matter.
"If they think Black lives really did matter they wouldn't hire someone with his views. The same way you wouldn't hire a domestic abuser or a dangerous criminal, you shouldn't hire a racist."
The sentiment was echoed by another source who told HuffPost UK: "Pretty much every Black person here is upset that Farage continues to have a platform – yet Global says it's committed to equality. This says a lot."
The company has been criticised as lacking diversity, with one source branding the lack of Black staff members across platforms as "appalling".
A company spokesperson said: "Over the last 12 months, representation for ethnic minorities has increased from 8% to 13%. The Global Academy at which 39% of the students are from a BAME background, recently enabled 15 apprentices to start full-time apprenticeships at Global.
"We have also committed our signature to an open letter, coordinated by Creative Equals, a body dedicated to promoting diversity in the workplace."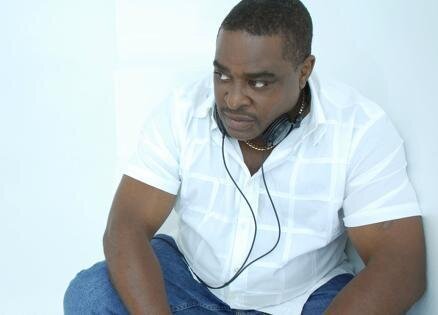 A former presenter said this is a historic problem within the organisation.
"There was a culture of anti-Black racism within the organisation long before then. Black lives didn't matter to them then and [don't] appear to matter now," said broadcaster Daddy Ernie – real name Ernie Harriott – who presented Choice FM's flagship Superjam reggae show.
Established in 1990 and acquired by Global in 2005, Choice FM was the UK's first legal Black radio platform. It was rebranded without warning to Capital Xtra, billed as an "urban dance" platform in 2013 during Black History Month. All specialist shows – such as gospel and soca – were scrapped, never to be reinstated.
The revered station's legacy has faded with many deeming this move from Global as a direct affront to the Black community and an attempt at erasing an important part of Black culture from the mainstream.
HuffPost UK put these claims to Global but it was not addressed.
"Through what they did to Choice, with no warning and homage since then, Global erased an important part of Black British history. This speaks volumes," Harriott said.
Farage's three-year appointment under the Global banner came as no surprise to Harriott who prior to Farage's departure said: "You have to question the ethos of any employer willing to give Farage a platform to spill his bile when he's ready.
"It's a disgrace that he was appointed to LBC in the first place and, given his recent comments about Black Lives Matter, allowed to stay on."
It also emerged this week that Capital Xtra breakfast show hosts Yinka Bokinni and Shayna Marie Birch-Campbell said they were "embarrassed" by statements on race issued by Global in response to the recent protests.
The statement read: "As two Black women who front the breakfast show on the biggest Black music station in the UK we were honestly embarrassed by the response from Capital Xtra, especially the seemingly 'copy and paste' job in terms of the statement released."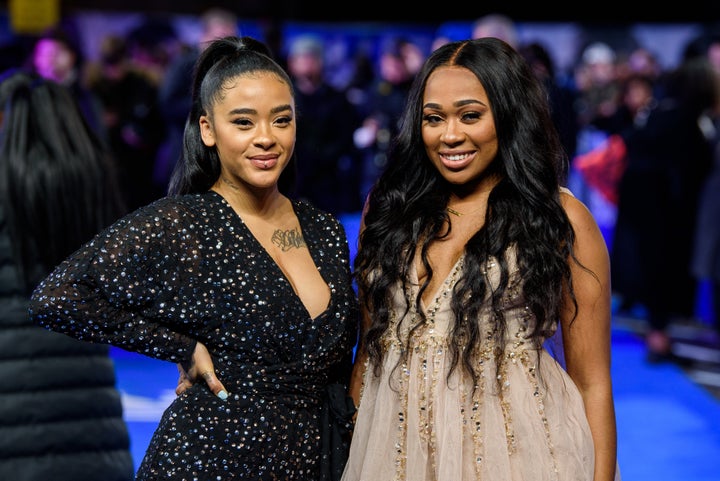 "It's upsetting to receive messages from Black people who work in the company who are scared of coming forward and at first we weren't even sure if this was a forum for presenters to share their opinions, but honestly we don't know what else to do," their statement continued.
A Global spokesperson said: "At Global, we have a proud culture of open conversation. We have specifically put in place an internal platform where all Globallers are free to participate and comment. Every Global employee is now a member of the BAME group on our internal platform and the conversation was not, and is not, limited for anyone.
"We have also taken several steps in recent days, including the formation of a BAME committee, with an appointed independent expert to advise us, in order that faster progress can be made and on Monday night, our radio brands held one minute's silence so that those suffering, or who have suffered, could be recognised with respect and dignity. All of our outdoor digital displays concurrently carried appropriate messaging for the same duration."
"All this said, we recognise there is still a lot of work to do," the spokesperson added.
"Global is committed to recruiting the highest level of expertise and experience, regardless of gender, race, sexual orientation or disability. Like a lot of businesses, we are honest enough to say that we are still finding our feet and learning fast."