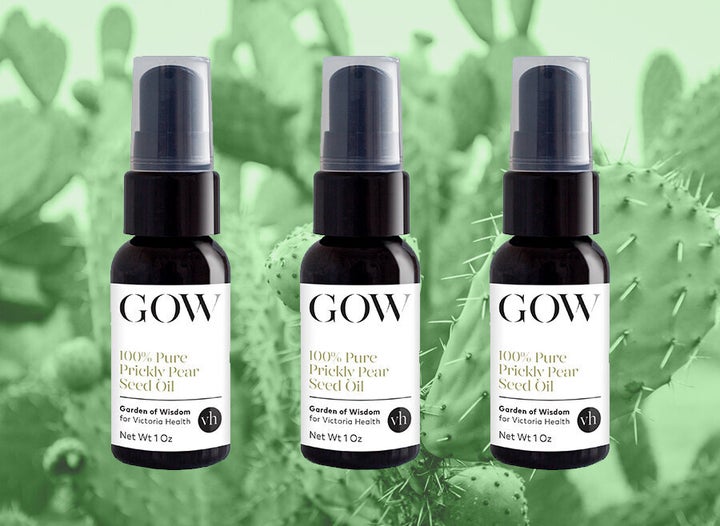 "It has become as essential to me as washing my face," the 59-year-old writes. "Put it on at night and you'll wake up looking as if you've been to a spa by the sea, slept 10 hours a night and been off Twitter for a month."
And she doesn't only use it on her face, but on her hands and hair as well. I'm left wondering, could this "magic" (her words, not mine) face oil derived from a cactus plant make me wake up with skin like Nigella's?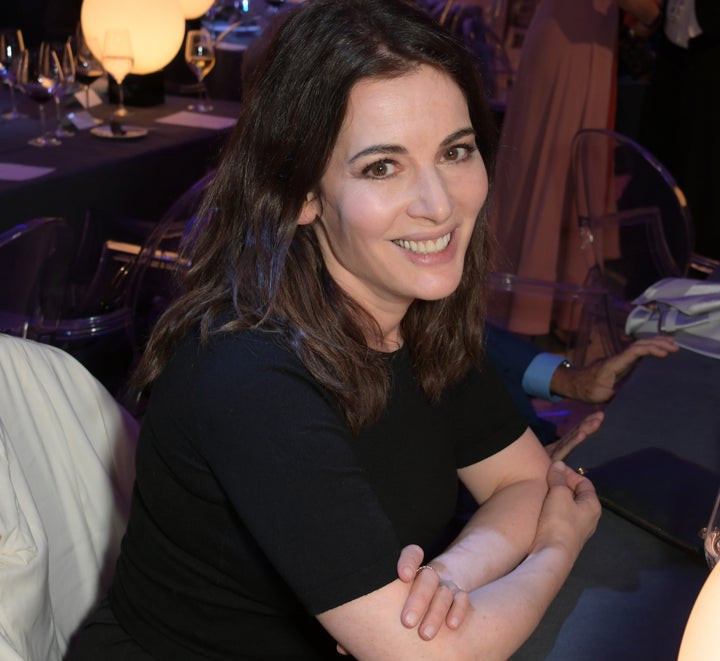 I'm what you might call a beauty amateur – I can't say I've ever used a face oil before, so I'm pretty confused about what to do with it. The bottle tells me I should apply one or two pumps to my face and neck after cleansing "ideally in the PM". The website for GoW (which stands for Garden of Wonder, btw) tells me to add it to my hair if I want. That's about as much information as I get.
I'm left with questions. Do I apply it after moisturising? Or is it meant to replace my moisturiser? In the end I decide to not use moisturiser and opt for the oil, as well as a bit of eye cream around my peepers because they need all the moisture they can get.
What can I say, this is one oily oil. I'm not really sure what I was expecting but I go to bed feeling like I've dipped my face in a chip pan. For those intrigued by what's in the oil, it's made from 100% cold-pressed prickly pear seed oil (and nothing else). It's also cruelty-free, suitable for vegans, and free from alcohol and silicone.
I like that it's made from natural ingredients, it makes me feel less worried about putting it on my face. But what I'm not prepared for is the smell. It's stinky. Like really stinky. On the first night of using it my boyfriend tells me I smell like a patch of nettles. The second night I smell like a fence. The third I smell like rotting vegetation. You get the picture.
I decide to use the face oil in an evening, as per the instructions – and because I don't really know how my makeup will interact with this oil without sliding straight off my face, nor how my colleagues will react to my "stinky" skin (I'll save that treat for my BF).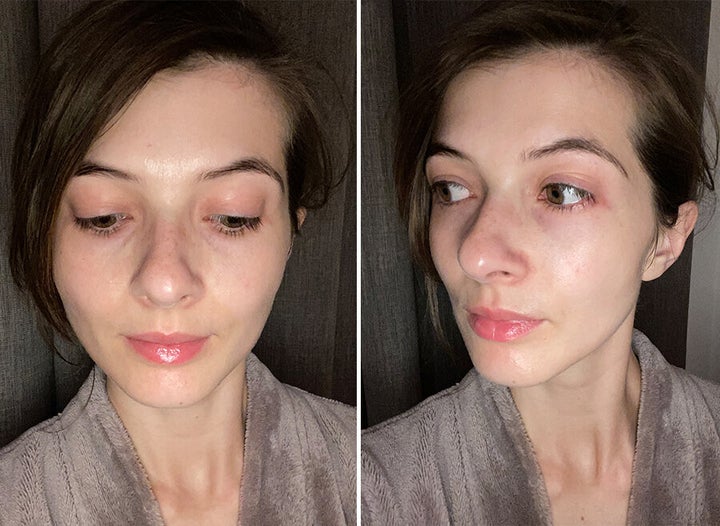 In the first week of using it, I try it every night, and while there's no visible difference to my face by the end of the week (I ask my colleagues in the lift at work and they say it looks the same) I do notice my cheeks and forehead feel a lot smoother. I've been applying any excess oil to my neck (which I don't usually moisturise, oops!) and immediately notice a difference, too. It is soft – like Andrex puppy soft. My face has been nourished. It feels bouncy. But I'm disappointed there's no visible difference. Why don't I look like Nigella yet?
The second week I decide to take things a bit slower and use it every other night because I notice a few spots have made an appearance – a sign my skin is telling me to go easy on the oil. So I tone it down and my face continues to feel smooth and hydrated, sans zits. I find it works well when I switch between my beloved Body Shop moisturiser (which you can read about here) and the oil - just enough to hydrate my dry skin, but not too much.
The third and fourth weeks I try to use it less again, opting for twice a week – once on a Sunday night, once on a Wednesday night. Something this rich and luxurious feels like it should be used sparingly, as a treat, rather than an everyday activity. And there's some visible difference to my skin too, it looks much healthier – it doesn't feel drab and dull, it feels supple, smooth and happy.
Like Nigella, I agree that the oil makes you feel like you've been for a mini-facial when you wake up in the morning. The great thing is it doesn't cost as much as a facial and you don't have to leave your house to reap the benefits. And if you use it at night, by the time you wake up you no longer look like you had that altercation with a chip pan.
Would I ordinarily buy a face oil like this? No way. Would I recommend it? Yes. Will I keep using it? Definitely. I think every other day is too frequent so I'm going to stick to my twice-weekly plan. I do wonder how this oil would work if I had oily skin, however. Something tells me it might be a bit too much, although maybe it would work nicely as an occasional treat.
As for me and my soft-as-a-baby's-butt face, I'd like to thank Nigella for introducing this stinky little remedy into my life.