Almost a year late, the London Underground network will start by rolling out services on the Central and Victoria lines.
That means night owls will be able to travel the network on Saturdays and Sundays from 12.30 – 5.30am.
The remaining lines are due to be in operation by autumn, a spokesman for City Hall said.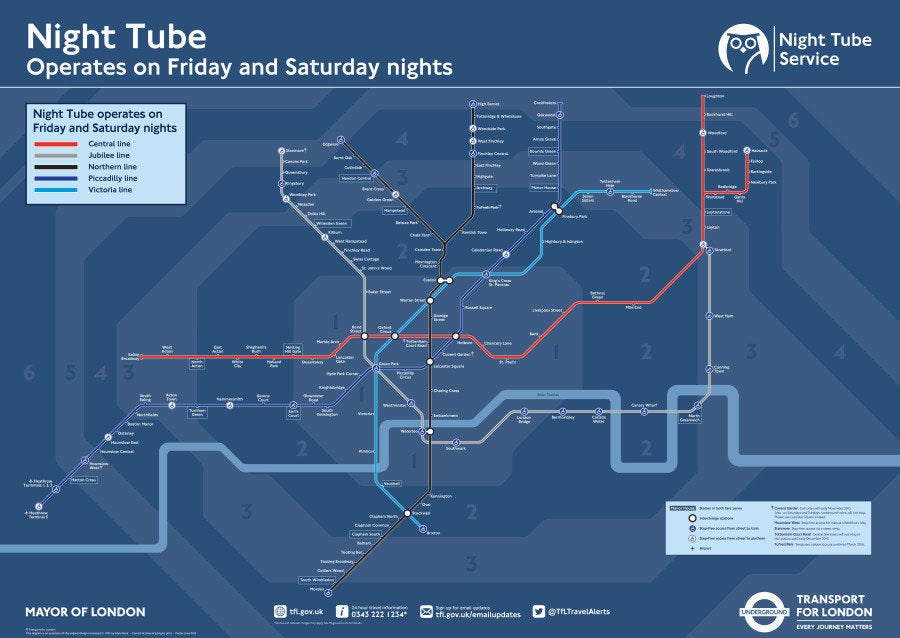 London's new mayor Sadiq Khan said: "I have made getting the Night Tube up and running a priority, and London Underground has now confirmed that services on the first two lines will launch on 19 August."
The announcement is seen as something of a victory for Khan, after a series of bitter battles between former mayor Boris Johnson and the unions stalled the project.
Johnson had hoped to launch the service in September last year, but was unable to reach agreement with the unions which insisted their members were not being properly compensated for the anti-social hours and that not enough staff would be on duty to operate the service safely.
Khan has also vowed to make the Tube safer amid overcrowding fears.
He said some stations may have to close during busy times to prevent people having panic attacks and other safety risks.
"We can't have a situation where people don't feel safe on a platform to get on the Tube, having panic attacks, having palpitations, especially when it's hot weather," he said.