Scientists have blasted Noel Edmonds for suggesting that negative thinking can in increase a person's cancer risk, calling his claims "ludicrous" and "nonsense".
On Tuesday the presenter, who was diagnosed with prostate cancer in 2013, tweeted to say an electronic box - called an EMPpad - can help cure cancer by combating negative energy.
He also asked a fellow Twitter user: "Is it possible your ill health is caused by your negative attitude?"
But health experts have since confirmed that a person's attitude does not give them cancer, with some calling Edmonds' remarks "dangerous".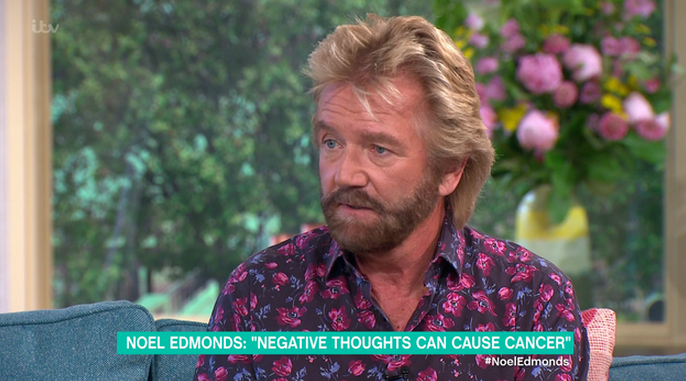 Speaking on 'This Morning' Edmonds' said: "I believe doctors and scientists who say that disruption of our immune system by negative energy makes you prone to diseases of which cancer is one, that is a scientific medical fact and I agree with those doctors.
"The other belief I have is that pulsed electromagnetism can help with tackling cancer - you've got to do other things, as I know."
But Jim Al-Khalili, professor of physics at the University of Surrey, called Edmonds' comments "laughable".
"Britain leads the world in many areas of health and medical research and is making remarkable advances in understanding and tackling the horrors of cancer, so when a celebrity comes out with such nonsense it's laughable, sad and dangerous in equal measure," he said, according to the Daily Mail.
"I'd understand it if we were living in the 12th century rather than the 21st, but there really is no excuse for such claptrap in the modern world.
"What is really sad is that the scientific community have to confront such ludicrous claims and explain why they are nonsense rather than simply ignoring them."
Speaking about Edmonds' "negative attitude" comment, Dr David Grimes, a cancer researcher at Oxford University, told 'This Morning': 'It's not just untrue, it's patronising and victim blaming, cancer is bad luck...the healthiest people in the world get cancer and it's not because they are negative."
This programmes's Dr Ranj added: "There is lots of research out there looking at electromagnetism and its effect on health.
"Unfortunately, the vast majority is poor quality and when it comes to things like cancer it's even worse, so I'd be very careful taking things at face value when you go looking for that information."
EMP, the company who make the electronic device featured in Edmonds' original tweet, have said the presenter's views "do not reflect" the opinions of their company.
"We do not agree with it in any way, shape or form."
In a comment given to The Huffington Post UK, Adrienne Betteley, interim head of health and social care at Macmillan Cancer Support, said: "There are many treatments available for prostate cancer such as chemotherapy, radiotherapy and surgery, which have proven to be effective.
"Alternative treatments, like the EMP Pad, are used instead of conventional treatment but there's currently not enough evidence to suggest that these can cure cancer or slow its growth.
"It's really important that people with cancer are able to have conversations with trusted healthcare professionals before making a decision about the type of treatment so that they can make an informed decision and discuss any potential side effects."
"If anyone is confused or worried about comments made today, or would particularly like more information about treatment for prostate cancer we'd urge them to consult a trusted professional or get in touch with Macmillan on 0808 808 00 00 or visit our website."
But Dr Helen Webberley, the dedicated GP for oxfordonlinepharmacy seems to be more sympathetic towards the presenter's views.
"I am a big believer in the power of the mind. Hypnotherapy, meditation, positive thinking, psychotherapy can all have a very beneficial effect on the health and wellbeing," she told The Huffington Post UK.
"If you have something challenging to face, then put imagery in your brain of good outcomes, few side effects, sailing through any nasty treatment programmes, excellent prognosis.
"We have seen mind techniques used to deal with some very real symptoms such as distress, pain, labour, psychological upset and I look forward to much more research on how the brain can tackle illness at a cellular level."
Dr Webberley added that there have been some "excellent studies" on the effects of hypnosis on cancer, and we "should not dismiss it as a viable treatment addition".
"Keep those aggressive cancer cells locked up in the body, fight them back and don't let them invade," she said.
"Don't give in and help modern medicine along with the power of your mind."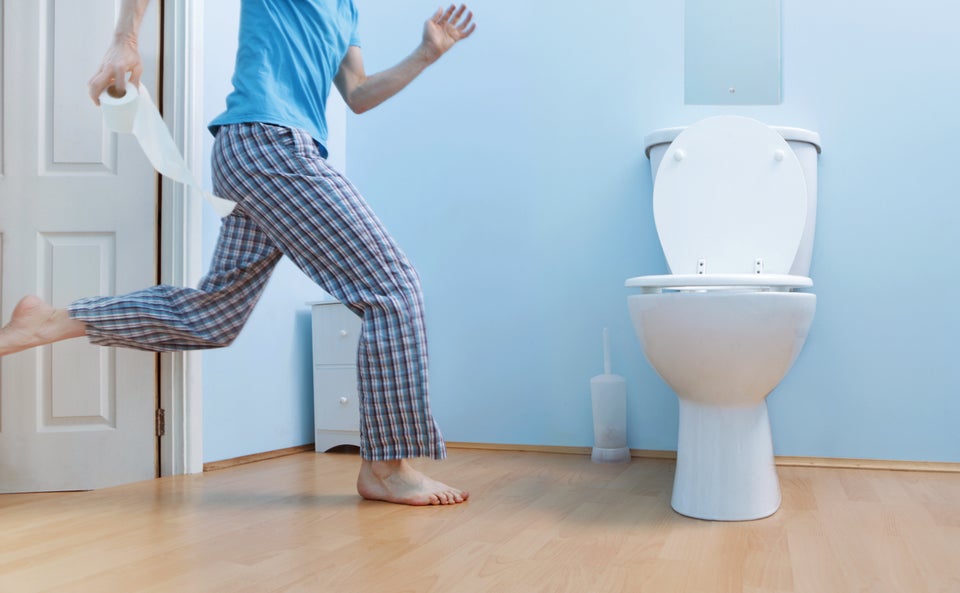 How To Spot The Symptoms Of Prostate Cancer
Related