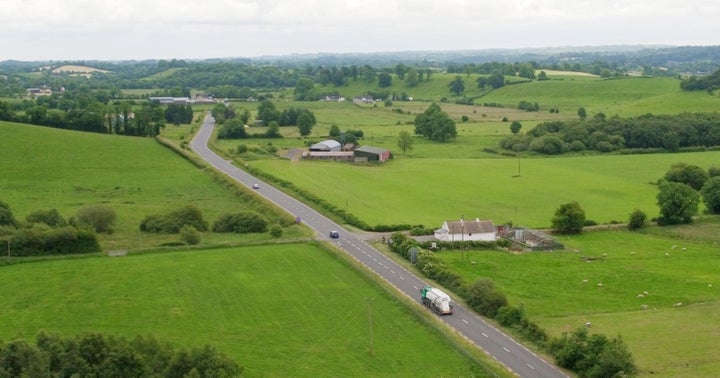 It has been difficult to follow the news on Brexit. You see the repetitive headlines, hear the regurgitated soundbites and feel the same old uncertainty. My mother has switched off the news completely for the past few months, and I'm certain that she is not the only one.
It's easy to become disheartened. All these promises of no hard borders, yet no real substance. I grew frustrated that nobody was speaking up for us in Northern Ireland. There has been talk of technological solutions, buffer zones etc. But what does this mean in practical terms for us? And what about the negative repercussions hard borders could have for the peace here? To maintain the peace, both British and Irish identities must remain protected, as well as all-island networks and those that stretch across the Irish Sea. The introduction of a hard border, whether that be on the island of Ireland or down the Irish Sea, would isolate one of the two communities – which could cause tensions to rise and the peace to fracture.
It was these concerns that motivated me to attend the launch of Derry Girls Against Borders in August. Founded by a small group of Derry women, it is a civic campaign that seeks to protect freedom of movement north-south and east-west. That evening I listened to testimonies from people whose lives will be affected most and their determination to fight for their voices to be heard filled me with hope. I immediately joined the campaign.
The campaign's simplicity is what makes it so effective. We provide a platform for ordinary voices to be heard, to share how hard borders would impact upon their way of life. Then we ask that the politicians listen. We also invite people to sign our petition, which opposes any border on the island of Ireland or down the Irish Sea.
By sharing people's stories across Facebook, Twitter and Instagram, we are giving people the opportunity to tell their stories and build an open community. People from all walks of life - different identities, different postcodes and even different views on Brexit - are coming together to oppose Brexit borders. Their reasons are varied: parents worried about their children's future and connections with family, business people concerned about cross-border trade, people keen to protect the Good Friday Agreement, and the list goes on. But it all boils down to the same thing: Brexit borders would undo a lot of the social, political and economic progress that has been made here in recent years. We have built our lives across these frictionless borders - something many people outside of this island, including politicians, seem unaware of. We want to protect that.
So, we are tired of vague answers. For over two years we have been waiting to find out how our lives will be affected, unable to prepare for the future. The promises of no hard borders have failed to evolve into anything other than empty rhetoric. We, the ordinary citizens, are coming together to act against this. We ask that the responsible powers listen to our concerns and provide us with concrete assurances that there will be no border on the island of Ireland or down the Irish Sea.
It is time that our voices are heard.
Maja McGill is a campaigner with Derry Girls Against Borders - for more information on the campaign, click here