A gang of robbers left a gaping hole in a shop front after using a digger to steal a cash machine in Northamptonshire.
Police said the thieves crashed the five-tonne vehicle into the Co-op in Newton Road, Wollaston, around 3am on Saturday.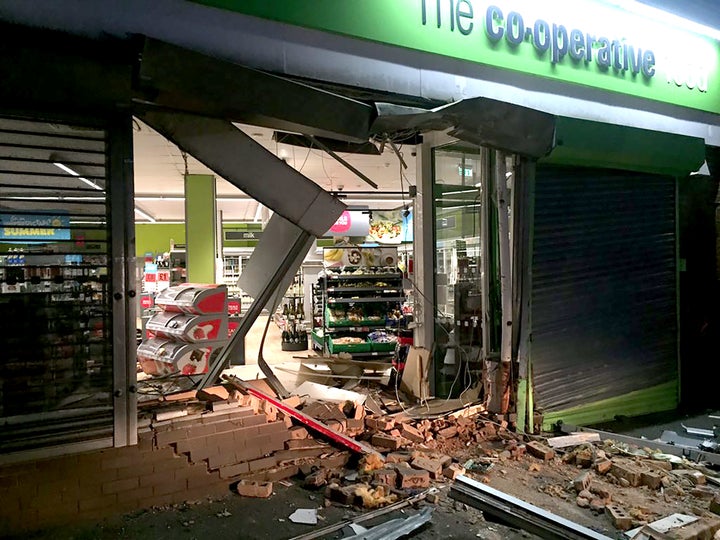 They then loaded the cash machine onto a Mitsubishi Ll200 pickup truck.
Darron Bishop, a response sergeant from Northamptonshire Police, tweeted pictures of the aftermath, and wrote: "ATM theft at Wollaston Co-Op.
"Offenders used 4x4 forklift to rip ATM from wall."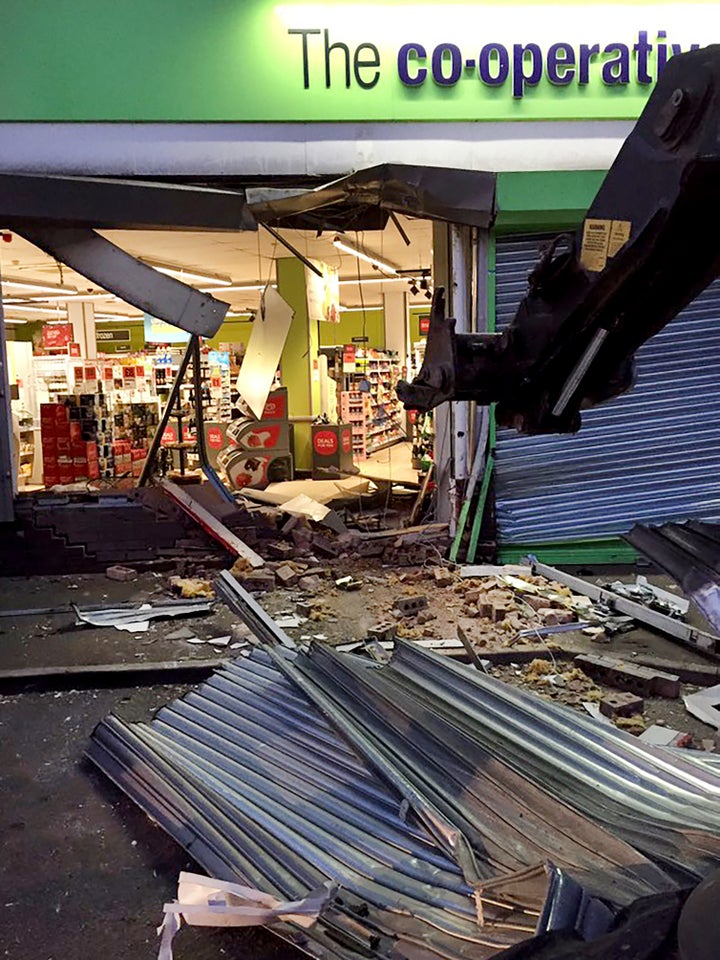 Police said Saturday that both vehicles and the cash machine had since been recovered.
Four men were believed to be involved in the smash and grab and police are appealing for anyone with information to contact them.