The National Union of Students (NUS) is launching a helpline for student activists "negatively impacted" by the government's Prevent programme, calling the counter-terrorism strategy "racist" and "ineffective".
Prevent aims to stop people becoming terrorists or supporting terrorism. The NUS has repeatedly spoken out against the programme, arguing that it should be scrapped by universities.
"The implementation of Prevent relies on racial profiling, making Muslim students in particular a common suspect. It is stifling students' ability to organise politically, or practise their faith, for fear of referral," NUS Vice President Shelly Asquith said.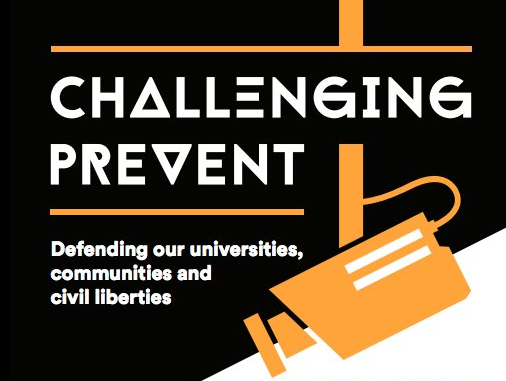 The NUS claims that almost 4,000 people have been referred to Prevent in a year, most of whom were students or Muslims.
The helpline will offer union officers and student activists advice on how to "manage situations" where Prevent is used to stop events taking place or universities make changes to related policy.
Asquith added: "NUS is now taking an extra step to make sure students and students' unions have somewhere to turn for immediate help if they are unfairly targeted and we will continue to call on the government to scrap this racist, ineffective strategy."
The announcement comes ahead of a public meeting tonight, described on the Facebook page as an opportunity to "discuss more necessary next steps in the fight to defeat racist counter-terrorism policies, and to support the communities affected by them".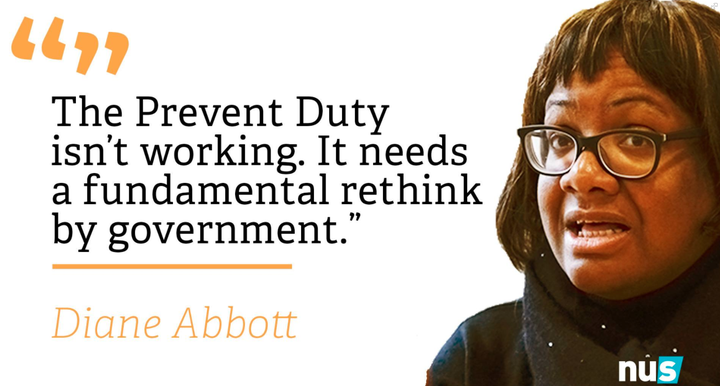 Shadow Home Secretary Diane Abbott, general secretary of the National Union of Teachers Kevin Courtney and NUS President Malia Bouattia are all set to speak at the event.
But the NUS has faced criticism in the past for its opposition to the government's counter-terrorism policy.
In September 2015, Universities Minister Jo Johnson sent then NUS President Megan Dunn a letter urging the organisation to get behind Prevent.
"Universities represent an important arena for challenging extremist views. It is important there can be active challenge and debate on issues relating to counter-terrorism and provisions for academic freedom are part of the Prevent guidance for universities and colleges," Johnson wrote.
"Ultimately, the Prevent strategy is about protecting people from radicalisation."