The leadership of the National Union of Students (NUS) has been accused by some of its own officers of making Jewish students feel unsafe, after controversial statements by the new president.
A total of 44 student leaders, including three NUS vice-presidents, signed an open letter, given to the BBC's World At One, that said: "Jewish students have not felt safe participating in our national movement."
She called Birmingham "something of a Zionist outpost" in 2011 and recently defended this, insisting Zionism and ethnicity or religion were "not one and the same".
The open letter, which does not name Bouattia specifically, says: "[The] NUS' leadership has rightly come under increased scrutiny for its attitude towards Jewish students," the BBC reports.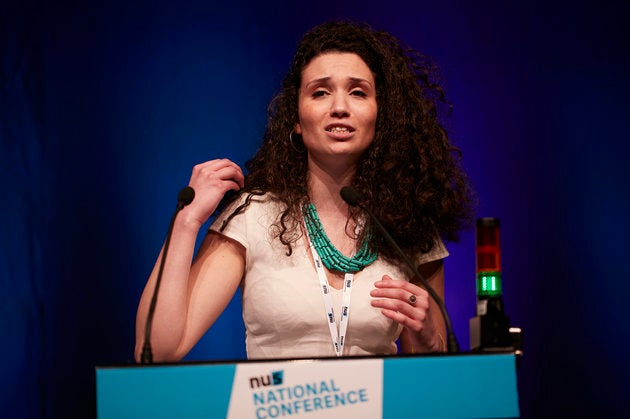 One of the vice-presidents who signed the letter, Richard Brooks, told The World At One on Wednesday: "A number of Jewish students over a consistent period of time say they do not feel safe participating in student politics and in the student movement, I think we have to take that really seriously and listen."
He added: "It's everything from, when you look at social media, when you speak to Jewish students who engage in student politics and when you take the tone of a room in terms of rhetoric, it is not surprising to me who don't feel safe, at the very least don't feel welcome."
Journalist Michael Segalov, who sat on the NUS Executive Committee until recently, told the BBC: "Malia is the most committed person I have even seen within this movement to fighting racism and fascism in whatever form it takes... It's been a priority of her work for years."
In a statement, Bouattia said: "I support my colleagues in the NUS leadership in calling for assurances that Jewish students will be safe on campus and I will do everything in my power to ensure that is the case.
"My priorities for the year ahead include a focus on inclusion, tackling hate crime on campuses and ensuring that all marginalised and oppressed groups feel safe in the movement.
"I look forward to working with my officers and NEC colleagues to continue to listen to Jewish students and support them in being part of NUS."
Earlier this week, she defended her comment about Birmingham on Radio 4's Today Programme.
She said: "I would certainly review my language and would definitely want to explain the political context which I was discussing.
"I absolutely was not saying the things that it's been interpreted as."
Related