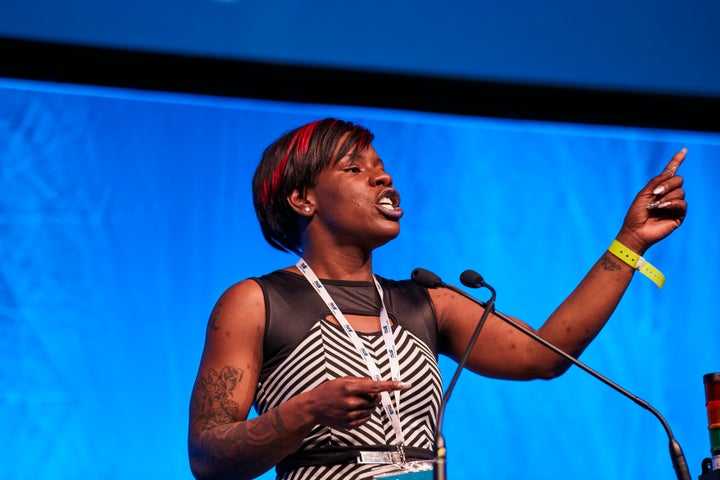 "Everyone knows what the NUS is against, but they're about to find out what we're fighting for," says the union's newly elected president Shakira Martin.
A black, working-class, single mother who has never been to university, Martin represents a dramatic change from many of the 58 presidents who have gone before her.
She's only the second further education student in the NUS' history to lead the union and the seven million students it represents.
"It has shown a different side of what people can achieve, regardless of what they have come from," she tells HuffPost UK.
The mother-of-two left school at 16 with just one GCSE - a B grade in RE - and dropped out of sixth form college, but was motivated to return to studying after the practice manager at the doctor's surgery where she worked at began harassing her.
"I was young and would be late for work quite often," she says. "It wasn't very late - like three minutes a day.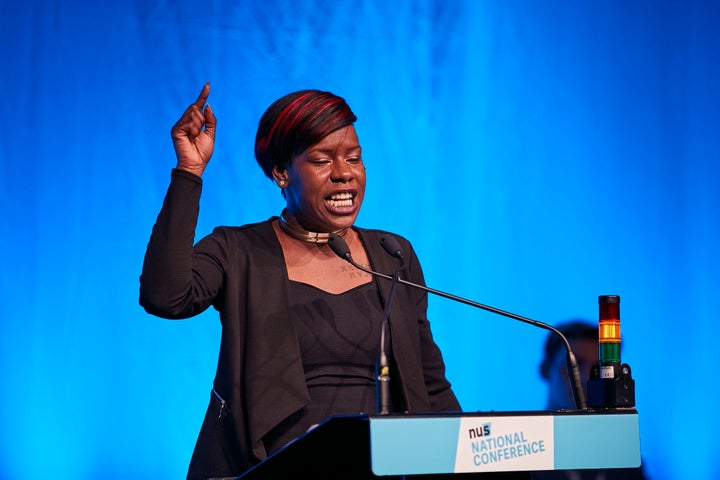 "Because of that, he used to say things like: 'Bend down and touch your toes so I can kick you up the arsehole.'"
She continues: "He would make racist jokes that I didn't get and then go home like: 'Mum have you heard this joke before?'
"At the time, I didn't know it was called sexism and discrimination and racism."
But rather than allow this older man to intimidate her, Martin took her employer to tribunal, represented herself and won.
It was learning that her harasser had a CBE that motivated her to apply for a leadership and management course at Lewisham College.
"I was like - 'This man has a CBE, but has no people skills and doesn't know how to talk to his staff - I would be a better manager than that'," Martin says.
Starting the course and realising she was passionate about the subject, Martin said she had a "eureka moment" about studying.
"I finally understood the power of education," she adds. "Further education has given me ten years of chances to be where I am today.
"Now, I put people before politics for my membership."
Going on to do a teaching course, she then got involved in student politics, successfully running to become a women's officer, a black student's officer and eventually the NUS' vice-president for further education.
Now the 59th president of the union, Martin says she feels like she has "seven million and two children".
She takes over after the NUS has faced many controversies.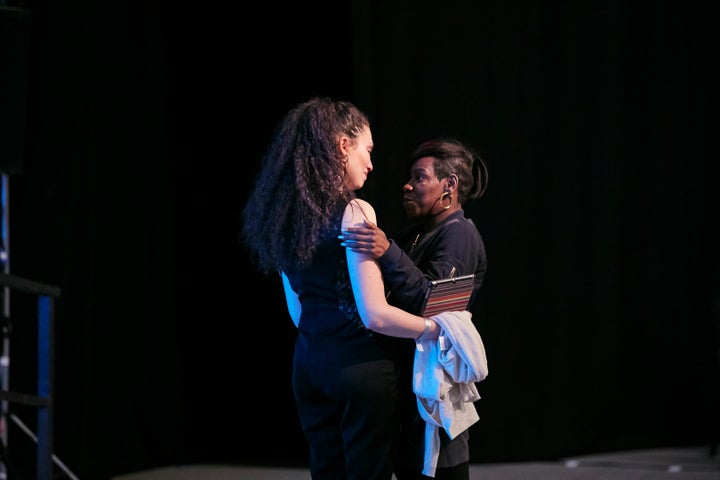 Internally, delegates complained that strict political factions within the union meant the NUS was unable to fight for its students.
Admitting that there's "a lot of work to do", Martin says it represents a "great opportunity".
"We need to create a space where we can have healthy debate but respect people's journeys and experiences," the president-elect says.
"I don't think that over the last few years we have been able to bring people together and agree to disagree."
But she has goals beyond internal politics, with plans to let "society, government, external people and our students know what we're fighting for".
"I'm really really excited about the student poverty commission, looking into the class barriers that prevent students from different marginalised and class groups reaching their potential," Martin says.
"We're going to be able to give student unions the tools to work locally with their campaigning to get their priorities on the agenda.
"It's going to be a fun year, bringing fire back to the campuses of students," she adds. "So watch this space."