The art director behind some of advertising's most controversial campaigns now has a fresh chance to woo a new generation.
Oliviero Toscani produced campaigns for Benetton from 1986 to 2000 and his work was certainly iconic.
One advert featured a newborn baby, still attached to the umbilical cord and covered in blood, and many will remember the poster featuring a pastor kissing a nun, which reportedly outraged the Vatican in 1992.
Toscani has now been re-appointed as art director at Benetton, 17 years after his dismissal from the same role at the company.
The Italian visionary is back and he has no time for 2017′s social media sensitivity chip. He intends his future work to be as confrontational as ever, but insists that he doesn't use shock tactics.
"Only stupid people get shocked - to see the reality of today," Toscani said.
But his first new work for the brand (which you can watch in the video at the top of this article) is uncharacteristically tame - and that is what makes it shocking.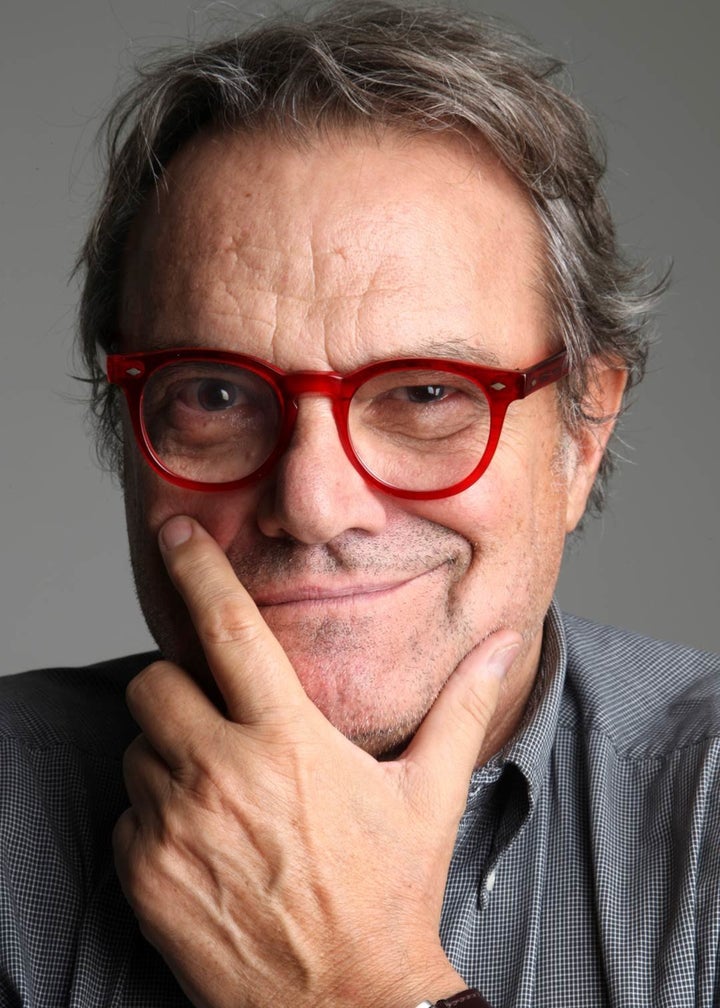 The director spoke to HuffPost UK about his reprised role in the ever evolving media landscape.
What would you say to those who think your work uses shock tactics to get sales?
It's not shock tactics at at all. I just do what I can do. I mean, I'm shocked by a lot of things that others don't find shocking at all.
People have described your work as being political. Would you say you're going to continue with that approach?
Fashion is political - it's not that I'm doing something strange.
If you don't conform, they take you as a freak. But it's not true! I think the people who do conform are freaks.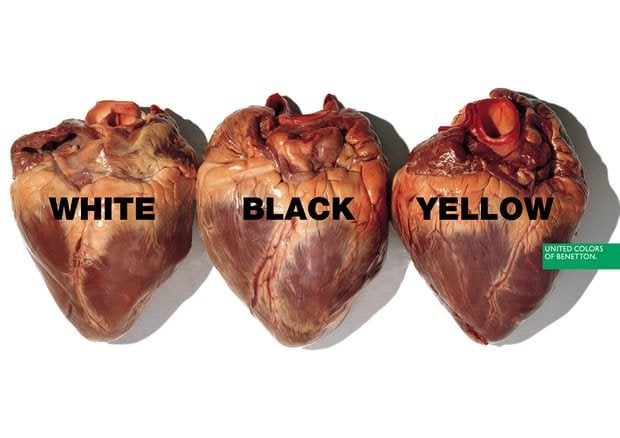 You're thought of as being ahead of your time. In your opinion, has 2017 finally caught up?
We were not ahead of our time. We were just understanding what is our time.
You can't be ahead of your time. The best way to be 'ahead' is to be really present in the moment.
And that is what we're going to do today [with the new tenure at Benetton].
What do you think you'd need to do to shock a 2017 audience?
I'm not shocking. We rarely shocked, we just told the audience that there was Aids, that there were racists and that there was 'difference'.
Is that shocking? I don't think so. [People] don't want to be disturbed, probably. We live in a state of inertia.
We (the world of Benetton) don't live in a state of inertia.
You've said that you intend to put colour and magic back into image making. So how do you intend to that?
Well, we're starting to re-design the product to have the magic we used to have at the very beginning - we're redesigning the shop.
Not everybody has the courage to start from the beginning.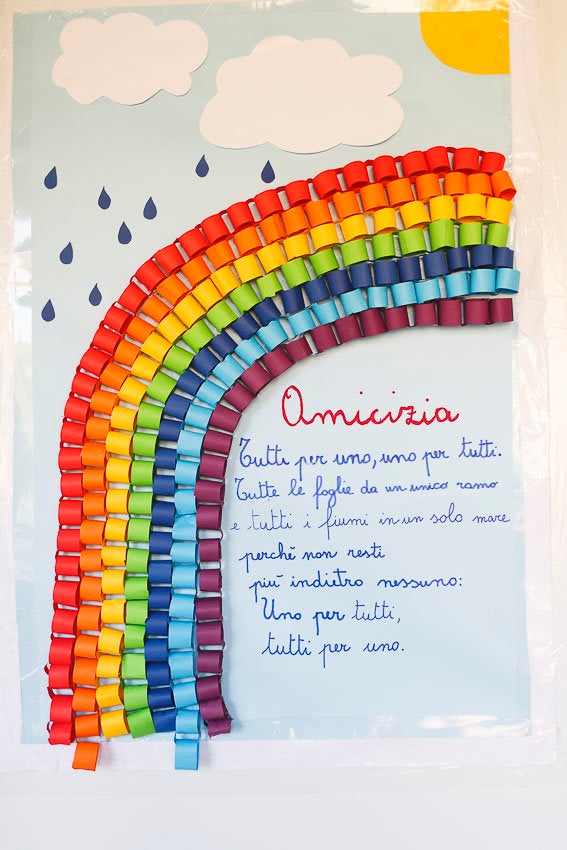 How did you feel when you were - allegedly - fired for going too far with the campaign featuring death row inmates?
Well, I didn't feel. You can't really generalise. Some people got shocked, some people understood.
Anyhow, the company had incredible success when we were doing that, even economically.
Despite the fact that all the people from advertising agencies and media were criticising, we had incredible success.
Everybody tried to copy us, now everybody is trying to do social campaigns.
So would you say the blunt approach you had to advertising was worth the risk?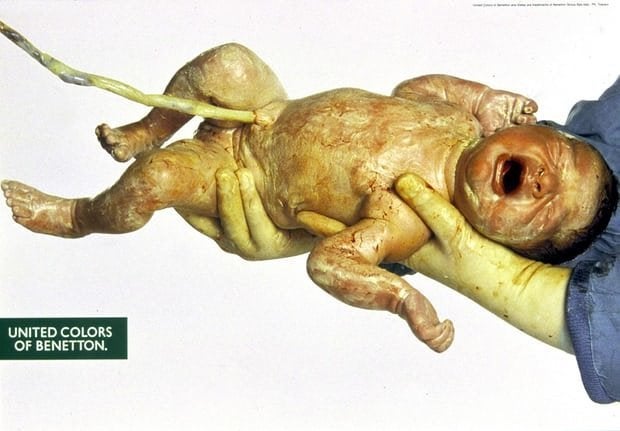 Your first campaign since rejoining Benetton is charming. What message were you trying to convey?
This is the reality of today: the children will be the future of Italy, of every country.
But now there is a big, dramatic problem with integration. So we will work on integration.
This will be the on-going theme of our communication.