Today is the final day of the Rio 2016 Olympics - but there's still plenty of high drama taking place.
Here's everything you need to know...
Rio 2016 Day 15 Highlights


Mo Farah won a gold medal in the men's 5,000 meters, becoming the first runner in 40 years to win back-to-back long-distance doubles at the Olympics. It comes after he defended his 10,000 meters title earlier at the Rio games. Farah took home two gold medals in the same events at London 2012. Farah helped to take Team GB past London 2012's medal haul.
Nicola Adams became the first British boxer to retain an Olympic title for 92 years on Saturday when she won a gold medal in the women's flyweight final.
Britain's Vicky Holland won a bronze medal in the women's triathlon, beating her housemate and fellow Brit Helen Jenkins, who came fourth in the event. The 30-year-old became the first British woman to win an Olympic triathlon medal.

Great Britain's women's 4x400m relay team secured a bronze medal at the games in Rio. Eilidh Doyle, Anyika Anoura, Emily Diamond and Christine Ohuruogu followed in the footsteps of their 4x100m counterparts, who claimed a bronze medal earlier this week.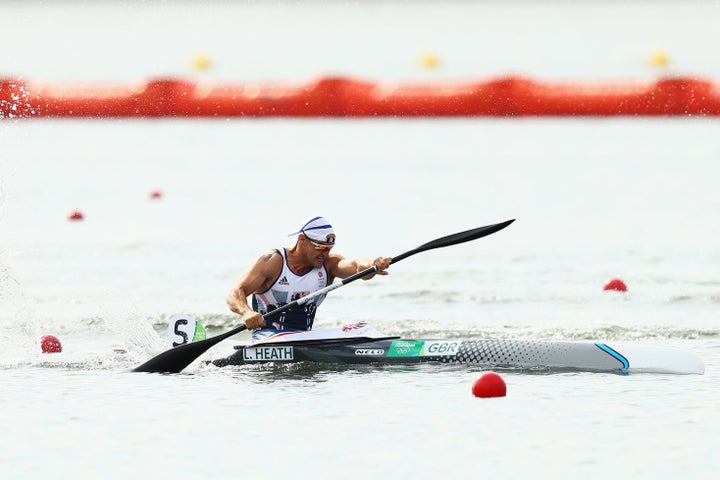 There was heartbreak for Tom Daley and his fans on Saturday when the 22-year-old stumbled in his quest for gold, failing to qualify for the final diving event in Rio. Daley, who has already won a bronze at this year's games, had a disappointing round when he came 18th on the men's 10m platform - six places short of the rank he needed to progress from the semi-final.

Bianca Walkden won Olympic taekwondo bronze in Rio, but Mahama Cho narrowly missed out on a medal, finishing fourth.

South African runner Caster Semenya won an Olympic gold medal in the 800m final. The 25-year-old has faced a difficult time in recent months as sporting authorities continue to disagree whether her performance is affected by her being hyperandrogenic - a medical condition characterised by excessive levels of male sex hormones, such as testosterone.
Daley fans fight homophobia
Tom Daley's fans, including Harry Potter author J.K. Rowling, leapt to the Olympic diver's defence on Saturday when he was targeted by homophobic abuse online after he failed to qualify for the semi-finals.
Online trolls disparaged the star and linked his performance to his sexuality.
One Christian ground suggesting that Daley's "turning gay" had not done his athletics "any favours".
Rowling was among the first to shoot down the homophobic abuse Daley was getting online.
Arise, Sir Mo
Mo Farah became Britain's most decorated British track athlete on Saturday after he won back-to-back long-distance doubles.
Olympic medalist Brendan Foster called for Farah to be knighted for his services to athletics.
He told the BBC: "Mo Farah, for services to athletics deserves to be Sir Mo Farah. He is, for me, the greatest British athlete. "Arise, Sir Mo."
Other pundits, including Gold medal Paralympian Dan Greaves and the Archbishop of York, echoed the call, saying Farah deserved to be decorated for his extraordinary contribution to British sport.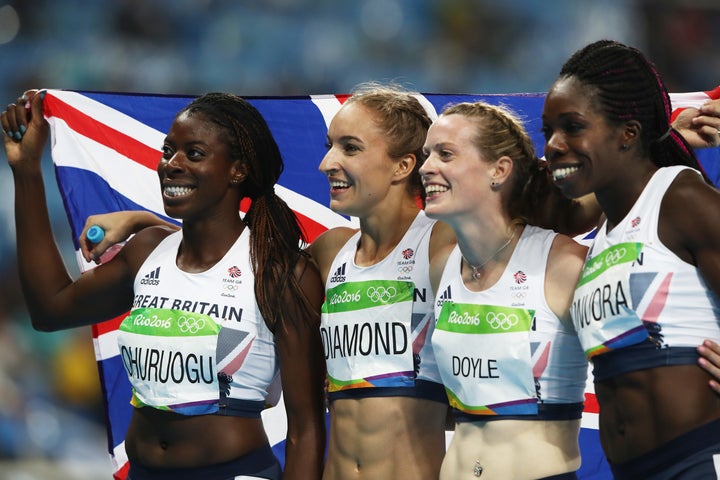 Team GB's Record-Breaking Success
Britain secured their 66th medal when the 4x400m women's relay team came third. The bronze medal surpassed Team GB's medal haul of 65 medals from four years ago.
Team GB had previously broken the record for its most successful overseas Olympics, beating the former record of 47 medals at the Beijing Games in 2008.
By acquiring their 66th medal, Team GB broke another record, becoming the first nation since the modern Olympic era began in 1896 to have won more medals at the summer Games immediately after hosting the event.
Medal Table
Team GB Ones To Watch On Day 16
All times are in UK time.
7.15pm - Boxer Joe Joyce fights for gold in what is expected to be Britain's last medal at the Rio games.
The Best Of The Rest
1.30pm - The men's marathon, which features Britons Callum and Derek Hawkins and Tsegai Tewelde.
7.45pm - The United States men's team bid for basketball gold against Serbia.
Midnight - The closing ceremony begins
We're rounding up the win, fails and funniest moments of each day at the Rio 2016 Olympics. You can find it online or sign up for the Daily Brief email here.