An adorable dog with one eye is in need of a new home - and we think she won't have long to wait for a loving owner.
Eight-year-old Yorkshire terrier Daisy is currently a resident at the Dogs Trust centre in Bentyhead.
She arrived at the centre after her previous owners had to give her up due to a change in their family circumstances.
Although she's not been at the shelter for long, the charity is sharing her story because pooches with disabilities can sometimes struggle to find a forever home.
But looking at her oh-so-cute photos, we can't understand why.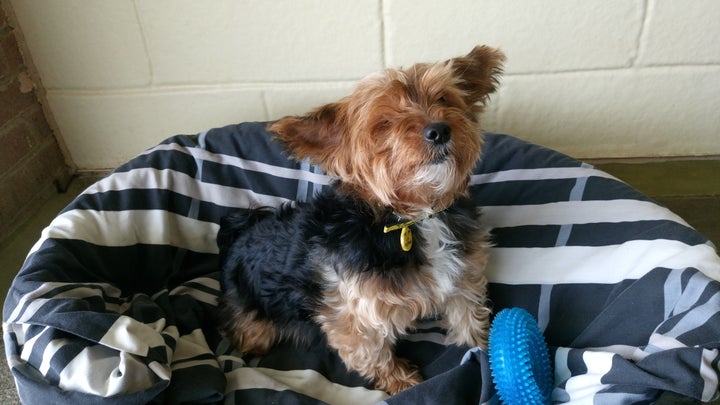 Dogs Trust veterinary surgeon Catherine Dobbie told The Huffington Post UK that dogs in rehoming centres who have "quirks" can sometimes be overlooked by visitors.
"They may need a little extra help and TLC," she said.
"Although Daisy only has one eye, she is happy and healthy and doesn't let this affect her. Dogs Trust will never put a healthy dog down, and we will do everything we can to find Daisy, and all the dogs in our care, the best possible home."
Housetrained Daisy thoroughly enjoys outdoor pursuits, but is just as comfortable snuggling up on the sofa and watching television, preferably on someone's lap.
The charity has said she would like to meet a new family, with children aged eight and over, who can spend lots of time helping her to settle in.
Coming from a loving family, Daisy can get quite anxious when she is left alone as she adores human company.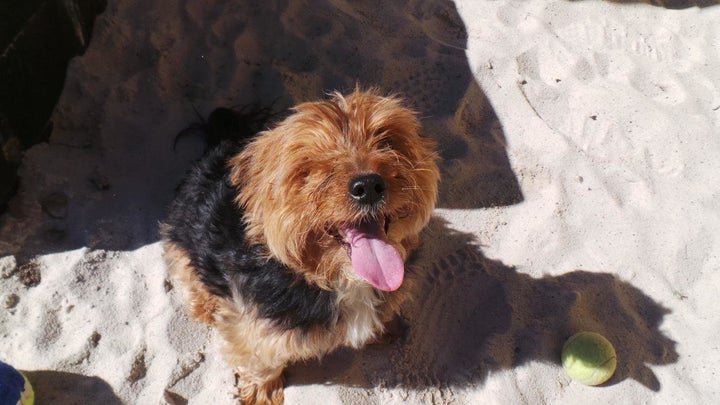 Susan Tonner, rehoming centre manager, said: "Daisy is an absolute delight, and doesn't let her disability get in the way of eyeing up a new home.
"Everyone at the centre fell in love with her as soon as we set eyes on her, and hope her 'quirk' won't see any potential adopters overlooking her.
"We hope people see past this, and Daisy can set her sights on a forever home."
Dobbie added: "We can assure you, although Daisy may look like she needs a bit more love, it will be her new family who will be showered with affection."
If you think you could give Daisy a forever home, please contact Dogs Trust West Calder on 0300 303 0292.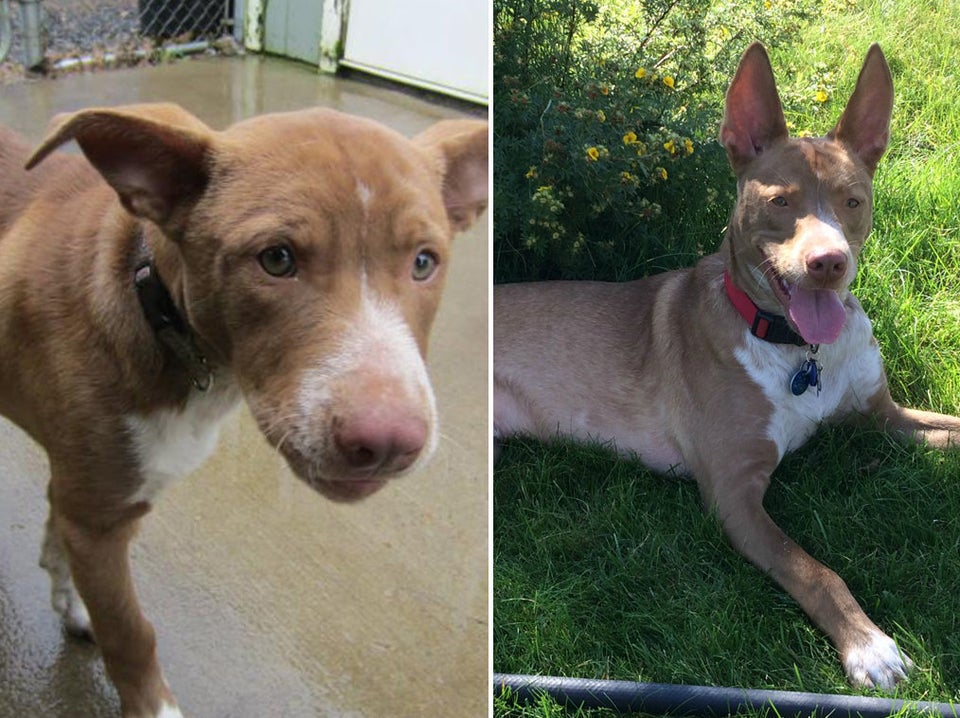 Dogs Before And After Adoption