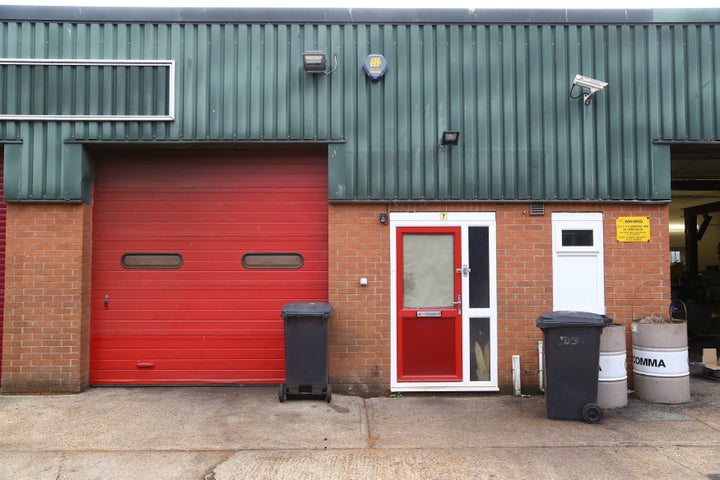 A "sophisticated" illegal gun factory has been discovered on the edge of a market town in East Sussex.
Investigators found what they believe to be a "large-scale" operation in a warehouse describing itself as a gearbox repair business on an industrial estate in Hailsham, the National Crime Agency (NCA) said.
The raid comes after officers heard "loud bangs consistent with gunshots" emanating from inside on Saturday.
Officers arrested three men found leaving the building and had to use a Taser on one of them, an NCA spokesman said. Two handguns and a large amount of ammunition were found.
The site has been cordoned off while investigations continue but searches so far have found what is suspected to be machinery components used in the criminal manufacture of firearms and ammunition, including around 30 handguns at various stages of production, as well as what appears to be templates and metal for use in their fabrication.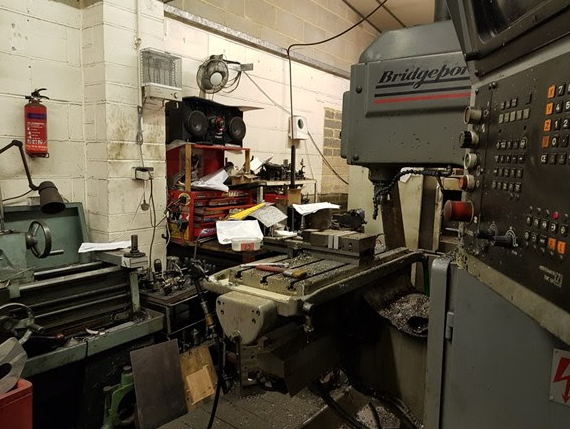 Business owner John Saunders, who runs Wealden Installations Ltd, said he arrived to open up at 7am on Monday to find the small corner of the Diplocks industrial estate "packed with police".
He said: "There were armed police watching it. When I learnt what had been found it really surprised me.
"We never saw anything suspicious. It was just a normal business near ours."
Another nearby business owner claimed to have fitted gearboxes for the workshop.
The 41-year-old man, who asked not to be named, said: "It was just a normal set-up. I never saw anything unusual.
"It is a complete surprise to hear what was found in this area. Hailsham is a quiet town. They supplied the gearboxes and I supplied the time. I worked with the business for about 18 months."
Greg Akehurst, 29, of no fixed address, and Mark Kinman, 63, of Bramwell Mews, Hailsham, were both charged with possessing a firearm.
Kyle Wood, 30, of Gratwicke Drive, Littlehampton, was charged with the same offence as well as possessing ammunition.
The trio were remanded in custody and are due to appear at Kingston Crown Court on September 17.
Head of the NCA's National Firearms Threat Centre, Rob Hickinbottom, said: "We suspect that this operation has disrupted a group that would appear to be involved in the criminal production of firearms.
"As a result we have prevented a potentially large quantity of weapons from getting onto the black market and into the hands of criminals."
The area has been sealed off while investigations, carried out by the NCA and Sussex Police, continue.
Other locations, which have not been disclosed, have also been searched.
An NCA officer was injured during the raid but not seriously hurt, Hickinbottom added.