Forcing someone who has passed out after drinking to have oral sex is not considered illegal, thanks to an "insane" legal loophole in the US.
An unanimous ruling in Oklahoma has sparked outrage after a 17-year-old boy was alleged to have assaulted a 16-year-old girl.
According to local newspaper the Oklahoma Watch, witnesses said that the girl could not walk after drinking and smoking cannabis at a local park.
They said she had to be carried to a car and was drifting in and out of consciousness.
The defendant later took her to her grandmother's house while she was still unconscious and family later took her to hospital. She only woke when a sexual assault examination was carried out.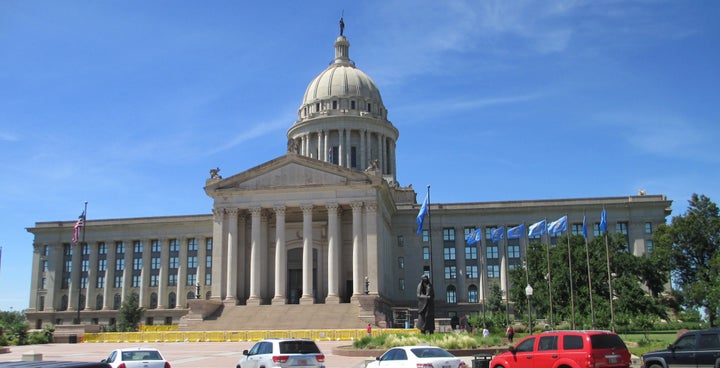 The boy's DNA was found on her but he claimed that the victim had consented to performing oral sex.
She had no memory of the events.
The boy was charged with forcible oral sodomy by Tulsa County prosecutors but a hearing at the state's criminal appeals court saw five senior judges rule that this could not be applied to a victim who had passed out through intoxication.
The Guardian reported that the final decision read: "Forcible sodomy cannot occur where a victim is so intoxicated as to be completely unconscious at the time of the sexual act of oral copulation."
The court reasoned that the statute listed several circumstances which could constitute force but that intoxication leading to incapacitation was not mentioned.
It added: "We will not, in order to justify prosecution of a person for an offense, enlarge a statute beyond the fair meaning of its language."
Benjamin Fu, leading the case for the Tulsa County district attorney, said he was "completely gobsmacked" by the ruling.
He said: "The plain meaning of forcible oral sodomy, of using force, includes taking advantage of a victim who was too intoxicated to consent.
"I don't believe that anybody, until that day, believed that the state of the law was that this kind of conduct was ambiguous, much less legal. And I don't think the law was a loophole until the court decided it was.
"To focus on why the victim was unable to consent," he continued, "puts the victim at fault".
He branded the interpretation of the law "insane", "dangerous" and "offensive".
The ruling also prompted a wave of outrage on social media…
Popular in the Community